Have you ever been shocked by harsh criticism leveled against God? Do not miss today's edition of FaithWalk: Courage for the Journey.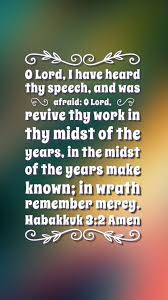 Think Before Judging God
by Ron Susek
@ Golden Quill Publications
I do not delight in the blood of bulls, or of lambs, or of goats.
(Isaiah 1:11)

Many are quick to opinion and slow to thought. This leads to outlandish conclusions that would be laughable if not so tragic. For instance, cruel mockery has been hurled at God for commanding the slaughter of certain people in Old Testament days.

Upon reading of such a judgment, pride rises from its self-made styrofoam throne to hurl insults toward God, even calling Him deranged. Puffed with self-importance, pride takes the liberty of impugning the wisdom of God.

Set opinion aside and follow the trail of reason. Here is what we know about God:
1. He called all of His creation,"Very good" (Genesis 1:31).
2.The core of His nature is everlasting love (1 John 4:8).
3.God loves all people (John 3:16).
4.His faithfulness is steadfast (Psalm 33:4).
5.God takes no delight in the sacrifice of animals (Isaiah 1:11).

This logic leads us to one conclusion: When God makes judgments we may not understand, they are based upon a loving, faithful nature that desires to give life, not bring death. Since God's wrath is tempered by mercy (Habakkuk 3:2) and faithful love is the core of His being, judgments we may not fully understand are still rooted in wisdom for the benefit of the entire human race.

Since God rarely explains His decisions, it is for us to base our reasoning upon His revelation. Once done, stand by faith; i.e. trust the wisdom of His judgments.
This leads to a new horizon of considerations. Here is one: Is it possible that had not God brokenheartedly commanded the end of certain people you would not exist today? Sin is a destructive force. It corrupts the heart, diseases the body and blinds the eye towards God. Satan, who is a murderer and liar (John 8:44), would love to mastermind the extinction of mankind by a pandemic of disease set in motion by sin.

And if disease could not do it, sin would lead mankind to destroy himself. Are we not on the brink of this taking place with the capabilities of nuclear warheads?
This apologetic is not intended to defend our God who needs no defense. In time, He will be proven all wise without human help. It is for our benefit, however, to learn to trust God's wisdom even when it taxes our wisdom. It is our work to bring every thought (and opinion) subject to Jesus Christ (1 Corinthians 10:5).

Do so fearlessly. You will never be proven stupid or foolish.

Always remember, Immanuel: God is with you!
Your friend,
Ron