WHAT JESUS KNEW BEFORE HIS BIRTH
Thursday, December 6, 2018 by Ron Susek
Did you know that Jesus foresaw His life on earth long before He was born? Isaiah recorded it. Don't miss today's edition of FaithWalk: Courage for the Journey.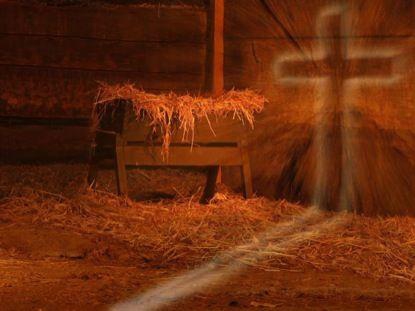 What Jesus Knew Before His Birth
by Ron Susek
@Golden Quill Publications

The LORD called me from the womb, from the body of my mother he named my name.
(Isaiah 49:1)

Please take the time to read Isaiah 49:1-6. Somehow, Isaiah was honored to have revealed to him a rare conversation between Jesus and His Father. The insights to follow will reveal how Jesus entered every aspect of our human experience so that He can, with full sympathy, represent us to His Father (Hebrews4:14-16). Here is what the conversation reveals about Jesus:
He was called and named while in His mother's womb (49:1). We know that the angel announced the name of Jesus (which means He will save us from sin) to Joseph in a dream (49:1).
Jesus had the sharp sword of God's Word in His mouth, which became a hidden weapon in the hand of God. No one ever expected such striking blows of truth like the words that came from Jesus' lips (49:2).
Jesus was named "Israel", which means one who wrestles with God and man and overcomes (49:3).
Looking at a preview of His life, He saw the same kind of futility that Solomon wrote about in Ecclesiastes and is faced by all people. He foresaw His rejection by the religious rulers, the difficulty His disciples had understanding His words, the fickle crowds that turned away when they understood His true message, the unthankful hearts of nine out of ten healed lepers, Peter's denial (not once, but three times), Judas' betrayal and the ghastly agony of the cross. Humanly speaking, His life looked futile (49:4).
His only hope was that His Father would establish Him in justice (49:4).
He is given the task of the Great Commission (49:5-6).
Jesus gives the only means of success, ". . . my God has become my strength" (49:5).

Despite what He foresaw some 700 years before coming to earth, He obediently went to the cradle on His way to the cross. Meditate on this. Knowing that in this world you will have trouble (John 16:33), there is no other way for you to follow Christ and finish well unless you face reality in the same mindset of faith as did Jesus. Had He refused the seeming futility of His life and ministry, He would never have known the strong arm of His Father raising Him from the grave to hand Him the kingdoms of the world (Psalm 2:8). And that authority He will share with you (Luke 4:6).

Indeed, the Child born in a shepherd's cave came, overcame and established a glorious future for all who will look to Him for redemption and follow Him for guidance.

Always remember, Immanuel: God is with you!

---
---