Seems Like old times....
Tuesday, August 7, 2012 by Diane Susek
"Seems like old times...."
Do you know that old song? Guy Lombardo recorded it with his ROYAL CANADIANS in 1945. Well, that's a bit before my time but I am now beginning to say the things I used to hear my mom and dad say. "Where in the world has the time gone?" Ron and I started our ministry together forty years ago and often spoke and sang at Sandy Cove Bible Conference on the Chesapeake Bay. This work was founded by Dr. George Palmer and we were blessed to have a part in this conference throughout the years!
This past weekend I was asked back to sing for the Classic Weekend. Walt Wiley of Winning with Encouragement asked us again and again in his thoughtful and challenging messages, "Could it be?" Could it be that God has called me to some special assignment for such a time as this? (Esther 4:14). In other words, it's never too late and we are never to old to be at work for God. Bill Welte, Director and CEO of America's Keswick, was our program leader, led the singing and a reunion Choralaires Choir, and sang a duet with me. He and Jan are our dear friends and I always enjoy any time I get to spend with these choice servants! Long-time friend Michael Faircloth (who is now the soloist and accompanist for the National Christian Choir) brought his piano artistry and spoken word inspirations (as well as his humor) and we got to collaborate on all the special music. (Incidentally, Mike will join me November 25th in York, Pa, for our annual Christmas concert so watch for details!) Candy Davison, Director of Programming and Women's Ministries at Sandy Cove, rounded out the platform team. We got to sing together, too!! :) It was a great reunion with so many people. Talk about fun! Seemed like old times! Check out beautiful Sandy Cove's website: sandycove.org now under the leadership of Mark P. Fisher.
I am filled with gratitude for the friendships that we have formed through the years. The people of God are the greatest people on earth. Most of you reading this can relate to what I am saying. What a rich life to share with friends the common bond of knowing Christ! There's nothing like it!
So, thank YOU for being my friend and for your love and support. I am blessed.
Need your prayers. God is good.
Diane
p.s. Take a moment to drop me a line. I would love to hear from you.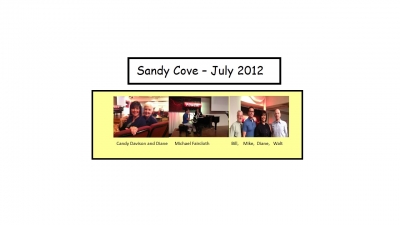 ---
---