Creation of a Clean Heart
©Golden Quill Publications
Create in me a clean heart . . . .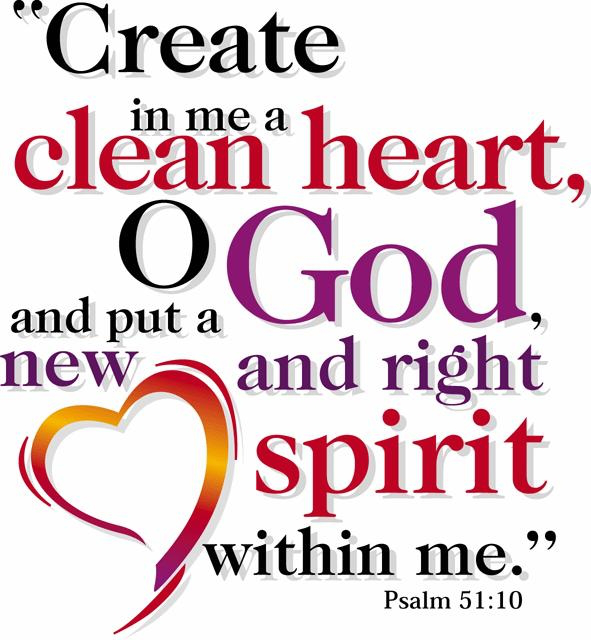 There is no greater enemy confronting you in the arena of intercession than the condemning voice of an unclean heart. It will point its bony finger between your eyes and unleash scathing condemnations: Why should God listen to you? Look how you failed Him. You can't expect God to hear your concerns; after all, you deserve punishment-ad infinitum.
Its incriminations are valid where there is unconfessed sin. Its voice is invalid, however, when it dredges up past sins for which you have sought forgiveness.
Either way, it weakens your confidence. You cannot afford this timidity when battling the enemy of your soul. He will strike with paralyzing venom, attempting to stop you from entering the arena of intercession, or shrink in fear upon entrance.
King David, guilty as charged, must have faced this trauma for nearly a year. His night of sensuous delight with Bathsheba led to the assassination of her husband, Uriah, which was followed by a string of lies. Such evil may not trouble sin-hardened hearts, but David was sensitive to God, made so as a young shepherd boy. He wrote poetry and sang his poems to God. Now, he doubtlessly suffered restless nights of cold sweat and insecurities dizzying his mind while laboring as king.
James well described what David suffered: "But let him ask in faith, with no doubting, for the one who doubts is like a wave of the sea that is driven and tossed by the wind. For that person must not suppose that he will receive anything from the Lord; he is a double-minded man, unstable in all his ways (James 1:6-8).
David's heart and mind were staggering under the wind-driven turbulence caused by the attempted cover-up of sin, thereby robbing him of unwavering faith. Sin's haunting voice cannot be buried. It will rise to confront you in the arena of intercession. It will betray you by joining forces with Satan, declaring you unworthy to pray.
What is the solution? David's short but powerful request: "Create in me a clean heart, O God, and renew a right spirit within me" (Psalm 51:10).
According to linguistic scholars, this word "create" means the same as it does in Genesis 1:1, where God brought a universe into existence out of nothing. His prayer for a renewed spirit is the same as his prayer for a clean heart. The renewed spirit did not exist in him and he could not create it. Only God could bring it forth from nothing.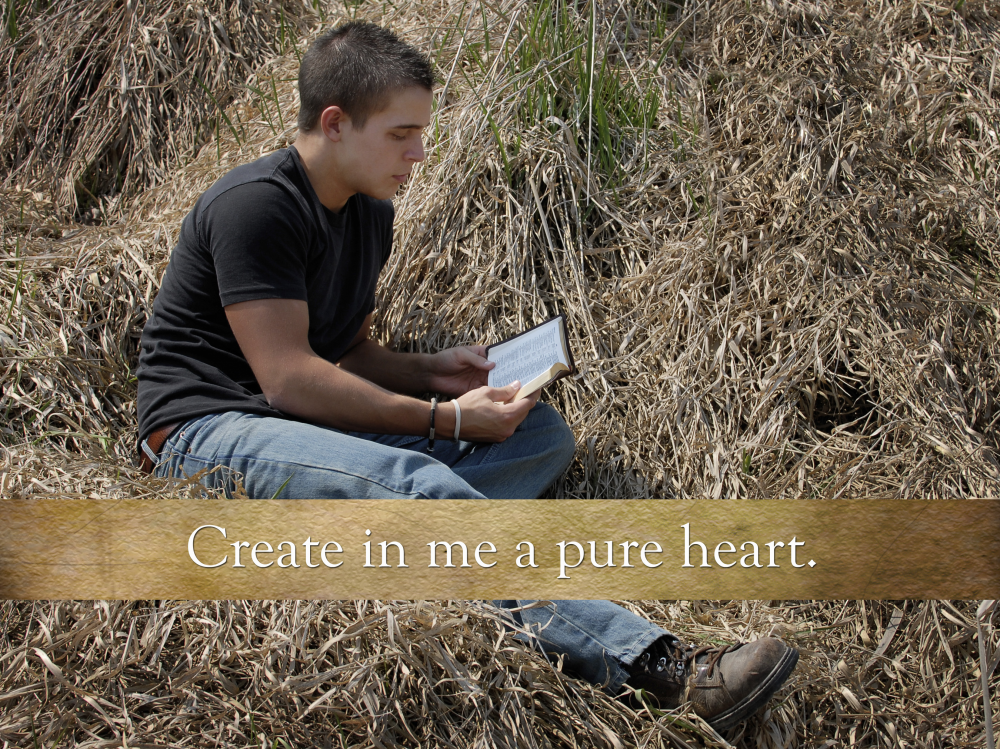 David's prayer admits that the corrupt heart that once encouraged his sin has now turned judge to condemn his sin. He can no longer bear the weight of its condemnation. He has exhausted himself swimming in the tumultuous waters of a double mind. He no longer wants to waste his energies trying to justify the unjustifiable.
Unsettled sin deadens the heart. It is wise to stop before entering the arena of intercession to confess sin, trust God's forgiveness (1 John 1:9) and ask God to create in you a clean heart and renewed spirit. Then stride into the arena with confidence that by God's grace the victory will fall into your hands.
Immanuel: God is with you!