Keepers of Sacred Treasures
Golden Quill Publications
But Mary treasured up all these things, pondering them in her heart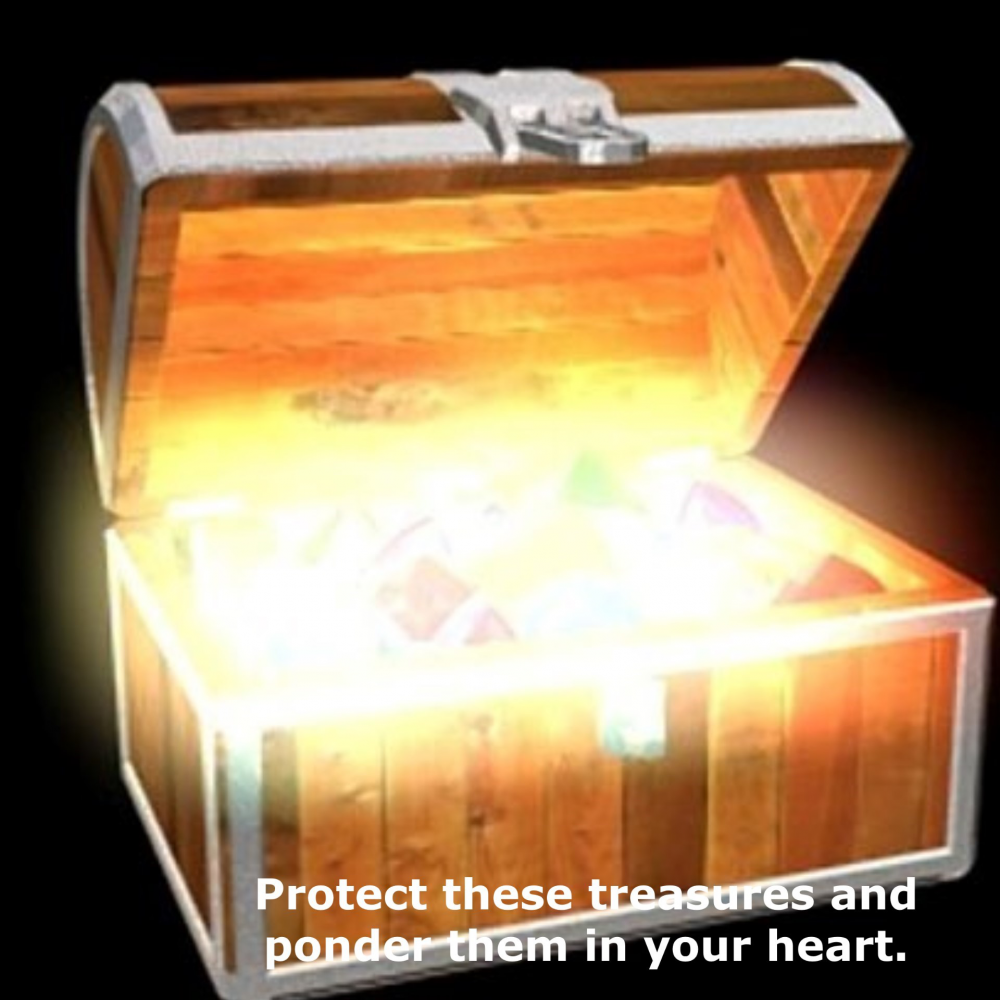 The greatest treasures in your possession are the spiritual insights God reveals to your heart from His Word. They are God's life-building gifts, designed to widen your wisdom, sharpen your discernment and draw you closer to Himself. These strokes of insight form your moral core, and empower your evaluation of the people and events surrounding you. They are the bedrock of character and integrity, and the foundation of your values and faith. Protect these treasures and ponder them in your heart. They are primarily for you, not someone else.
While you are to witness of salvation and teach God's Word, guard carefully what you share of the deep treasures of your heart. Hezekiah illustrates this on a material level. After his healing, he violated this principle by showing his treasures to pagan leaders, resulting in great loss by his nation. How, then, should you share a treasure-an insight that has the power to transform the life of another?
First, check your motive. When you indiscriminately speak of a divinely revealed treasure in your heart in order to impress people, the treasure loses its power in you. Divine treasures are not meant to exalt us in the eyes of others.
Next, only share a treasure with the right person at the right time for the right reason. The scriptures implore, "Do not give dogs what is holy, and do not throw your pearls before pigs, lest they trample them underfoot and turn to attack you" (Matthew 7:6). To share with the wrong person at the wrong time is like throwing a flat pebble across a pond. It simply bounces off of the surface, causing a ripple that soon disappears.
When someone mocks or mistreats the treasure you revealed, it somehow tarnishes it in you. It feels as though you have betrayed something sacred that was meant for you alone. Consider how Jesus instructed His disciples, "Then he strictly charged the disciples to tell no one that he was the Christ" (Matthew 16:20). It was not the time to parade this treasure before the eyes of unbelief.
To whom, then, should you share a hidden treasure? To the person who has been prepared by God to receive it as a pearl of great price. When you reveal a treasure at a God-appointed moment, the treasure will have the same impact upon the recipient as it had upon you. Gratitude will flood their spirit. They will embrace the treasure as a gift from God that came through you. Amazingly, the treasure will actually become more meaningful to you.
Once you have shared the treasure, your work is done. Be careful not to become the caretaker of the museum in another person's heart. That is God's place alone. And when onlookers marvel at the effect the treasure has made upon their life, do not seek credit for its placement. Glorify the Creator of the treasure, and the treasure will continue to enhance your life and strength.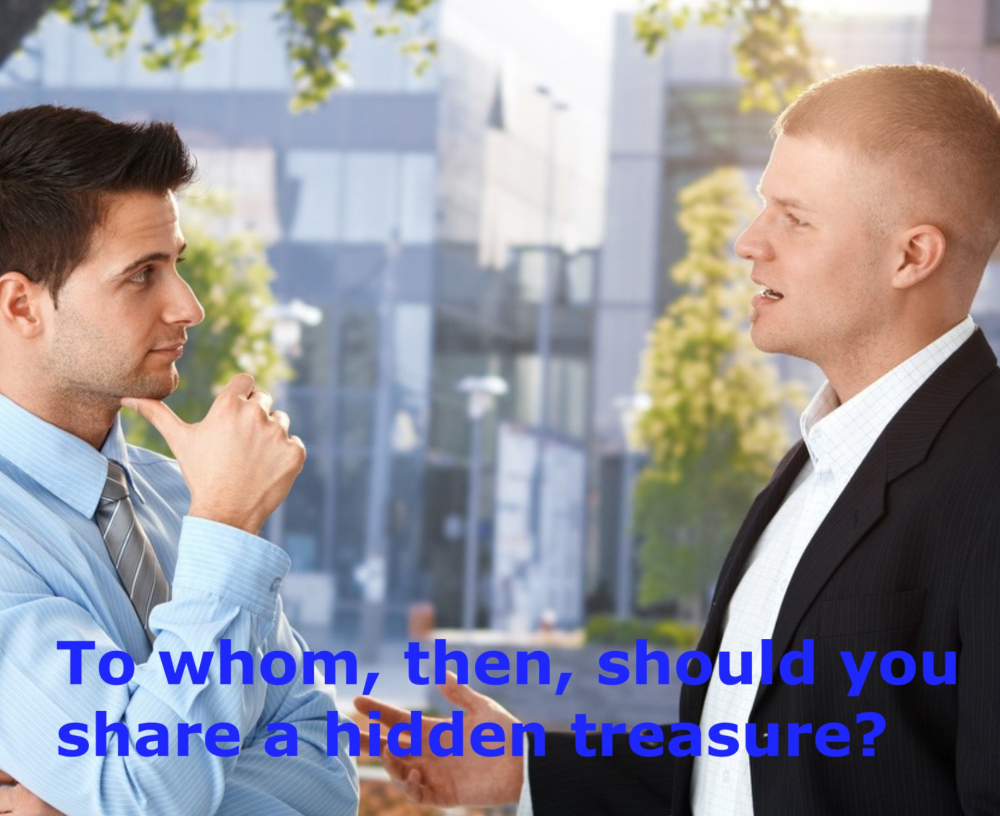 Immanuel: God is with you!