Preview of Heaven
©Golden Quill Publications
. . . that they may all be one, just as you, Father, are in me, and I in you, that they also may be in us, so that the world may believe that you have sent me.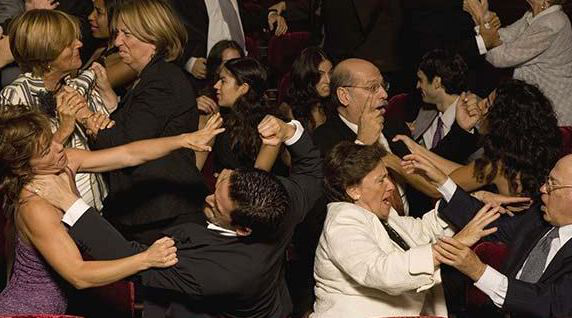 God created all things to function in oneness-i.e. harmony resulting from mutual support. Sin brings disunity, which leads to destruction. Christ's act of redemption on the cross will have accomplished its full purpose when the darkest enemies are humbly serving one another and mankind is in one accord.
All of creation groans for this day to come (Romans 8:19-25).
What hinders oneness today? Is it possible that Satan has confused us over the word "dominion"? Is that why we are infected with the idea of individuality, independence and superiority?
It is wonderfully true that God's highest creation has been given dominion over His material creation. Abuse the privilege, however, and nature turns against us. For instance, defy gravity and you are dead. Put the wrong things into your body and you will be sickly or maybe even dead. Nature is only kind to proper dominion.
The Church is to be the supreme example of unity. Domineering people, however, can bombard its unity and kill the work of God's Spirit.
Your home is to be a sanctum of oneness. The person who acts as a master instead of a servant will, like Israel, sow wind and reap a whirlwind (Hosea 8:7).
Consider your body. You are only healthy to the point that each part is working in union with one another. To lift your arm above your head requires a message from your brain traveling faster than lightning to your nerves and muscles. Coordination depends upon each part supporting the other.
Jesus outlined the proper spirit of dominion which fulfills oneness with God and man in Matthew 5:3-10. Read it slowly.
3 "Blessed are the poor in spirit, for theirs is the kingdom of heaven.
4 "Blessed are those who mourn, for they shall be comforted.
5 "Blessed are the meek, for they shall inherit the earth.
6 "Blessed are those who hunger and thirst for righteousness, for they shall be satisfied.
7 "Blessed are the merciful, for they shall receive mercy.
8 "Blessed are the pure in heart, for they shall see God.
9 "Blessed are the peacemakers, for they shall be called sons of God.
10 "Blessed are those who are persecuted for righteousness' sake, for theirs is the kingdom of heaven.
Jesus prayed for our oneness. When this is achieved, the world enjoys a preview of heaven. Worldly unity comes by compromise: unity that pleases God only comes by conversion. Here, we surrender more than ideas, we surrender our hearts. Jesus said, "By this all people will know that you are my disciples, if you have love for one another" (John 13:35).
Immanuel: God is with you!