Parable of Two Wells
©Golden Quill Publications
I set before you the way of life and the way of death.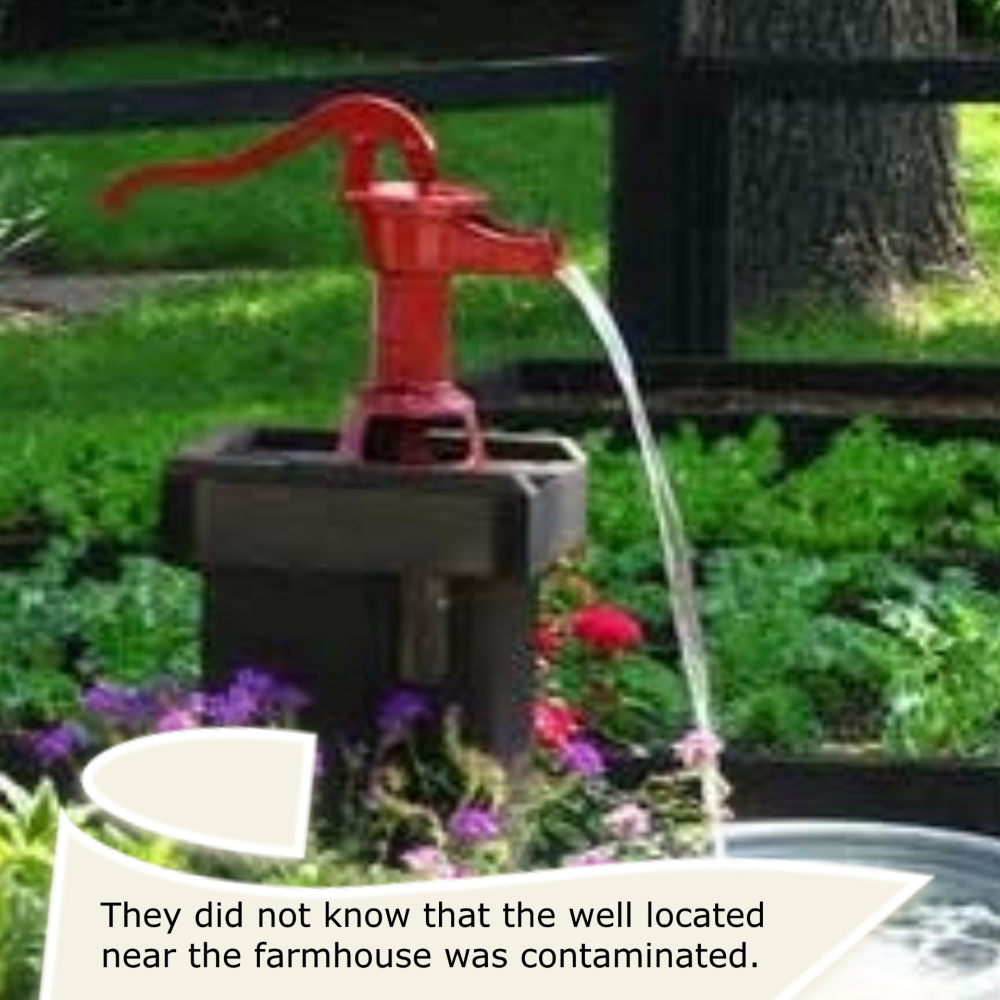 There was once a farmer raising his family on the farm he inherited from his parents. His family always seemed to be weak and sick. They did not know that the well located near the farmhouse was contaminated. The underground stream that fed the well went under an old toxic waste dump. Every time they drank from it, the contamination hurt them a little bit more. Since the family had been drinking from that well for decades they didn't even know they were sick--they thought everyone felt like that.
One day, the farmer had the well water tested and was alarmed to hear that it was contaminated. They immediately stopped using the well. But both the farm and they needed water. So he consulted with well digging experts who informed him that there was another underground stream on the other side of his property. So the farmer drilled a new well there, and sure enough, the water that came up was pure.
The health of the farmer and his family gradually improved after drinking the pure water from the new well. But their troubles were not over. The old well remained next to the farmhouse, but the new well was a quarter of a mile away. To get there you had to follow a narrow path up and over a hill, close to some wild animals, and through a brier patch. They couldn't afford to pipe the water, and it wasn't always convenient to draw water from the new well.
They really wanted to stop drinking from the old contaminated well. As time passed, they noticed an interesting phenomenon. Every time they took the trip to the new well, its path was beaten down and a little smoother. Meanwhile, the path to the old well became less passable, even harder to find.
So the farmer and his family made a decision: even though it was harder, they would help each other remember to only use the new well. Before long they noticed that they weren't weak and sick anymore, and the journey to the new well had become easier. Also, the path to the old well had become almost impossible to find due to lack of use, and it had become a natural habit to turn right instead of left as they left their farmhouse to get good water. (Anonymous)
This parable reminds us of three important principles.
1) Some things are not always what they seem. ". . . for even Satan disguises himself as an angel of light." (2 Corinthians 11:14).
2) Sincerity doesn't stop consequences. "There is a way that appears to be right, but in the end it leads to death." (Proverbs 14:12).
3) A wrong choice can lead to death. "That is why many of you are weak and ill, and some have died." (1 Corinthians 11:30).
From which well do you drink? Choose wisely every day.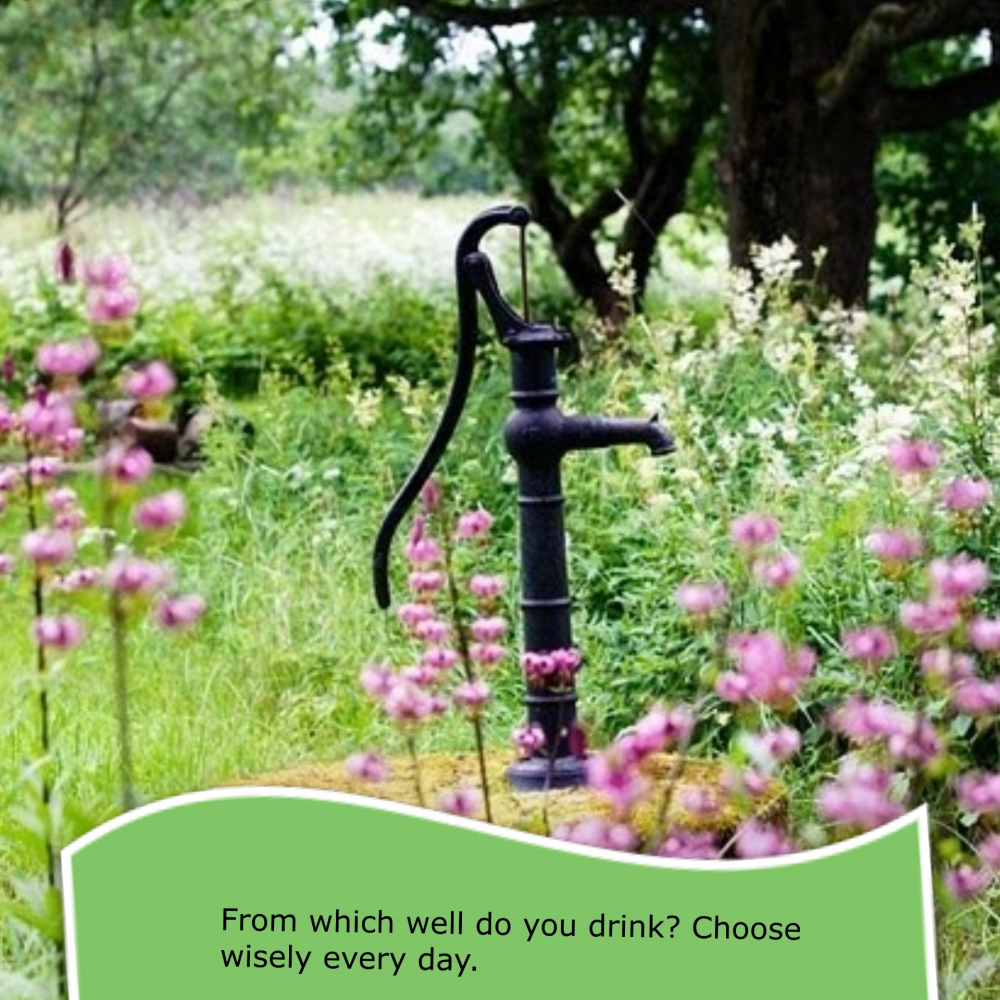 Immanuel: God is with you!