How We Indict God
©Golden Quill Publications
But seek first the kingdom of God and his righteousness,
and all these things will be added to you.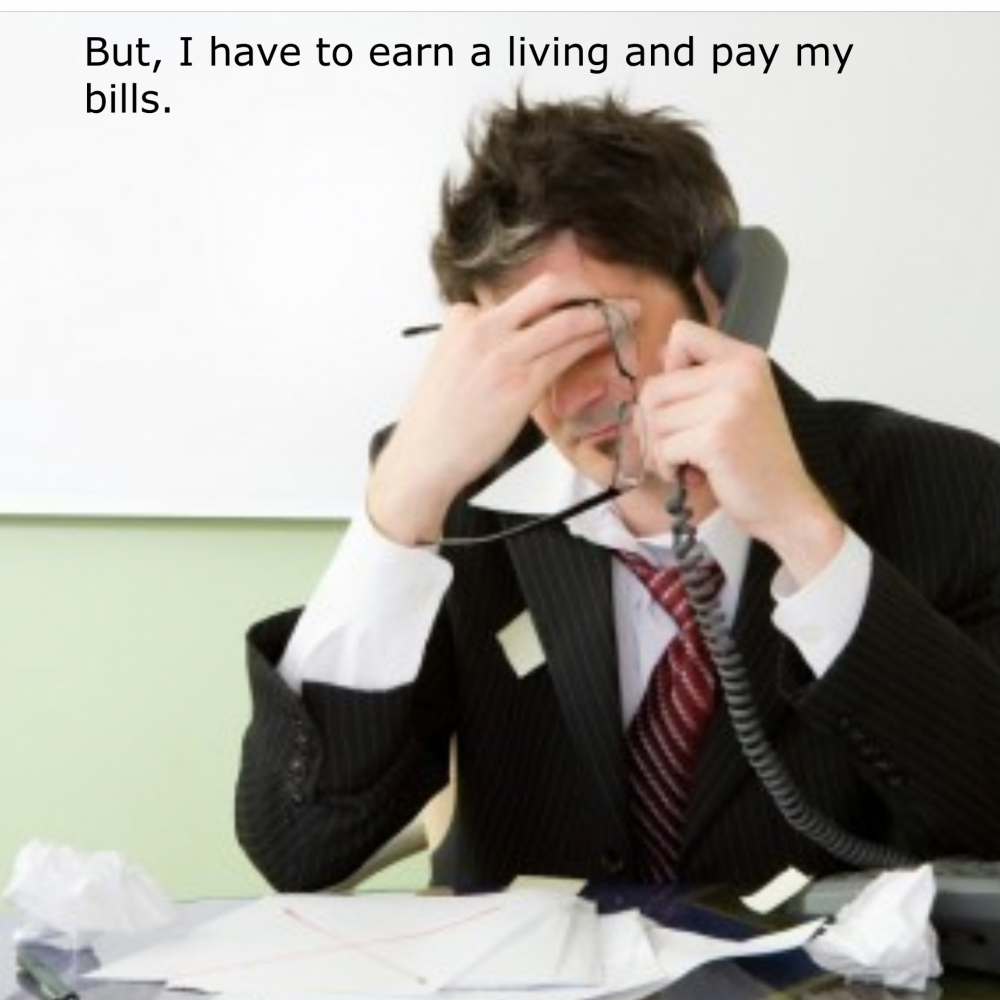 If someone were to ask you if you ever indict or judge God, you would probably say "no", but it is more common than you might think. Why do we invest little time and effort seeking first the kingdom of God? Because we are not convinced that all of the needs for this life on earth will be added unto us. The evidence is not in what we say but in how we live.
This is a serious indictment against the Son of God and His Father. Let God test our faith in the slightest measure and we ignore Jesus' teaching as though He is a false prophet who does not understand the realities of life. We are not convinced that Jesus' Father will support the claim that the needs for this life will be met.
As a result, we expend our lives on the perishable, all the while failing to see the imperishable slipping away. This does not mean losing heaven, but it does mean the loss of eternal reward.
But I have to earn a living and pay my bills, you say. True. So did the Apostle Paul. He made and sold tents. Throughout his years of ministry, however, including his final years in Rome, he was teaching all who would listen about the kingdom of God. He used his prison time to write letters that God established to guide the Church over two thousand years. He engaged his inner heart to pray always about all things.
Whatever your state in life, there is nothing and no one who can stop you from acting on the words of Jesus to seek first His Father's kingdom, thereby experiencing His Father orchestrating your life on earth today.
Notice, however, that Jesus is not promising pay for laziness. There is an investment required on your part . . . Seek first the kingdom of God and his righteousness. A lot is bound up in that little word "seek." It means to devote your life and attention to the kingdom, to learn all you can about the kingdom, to fulfill the principles of the kingdom (as taught in the Sermon on the Mount), devote your resources to the building of the kingdom and, above all, to show people how to enter the kingdom through the shed blood of Jesus Christ.
It does not demand all of your time and energy to earn a living and pay your bills, unless that is, you are building a perishable kingdom on earth. Be wise. Build into the imperishable kingdom. Then, witness God fulfill His promise to care for the present.
Immanuel: God is with you!