Gaining the Advantage
©Golden Quill Publications
Let each of you look not only to his own interests, but also to the interests of others. (Philippians 2:4)
Every summer my wife heads to the US Open with some friends. Every tennis player wants to hear the word "advantage" followed by their name. That means they may win the game. Advantage is crucial in competition. With God, however, it is just the opposite. Your advantage comes only by helping another gain their advantage.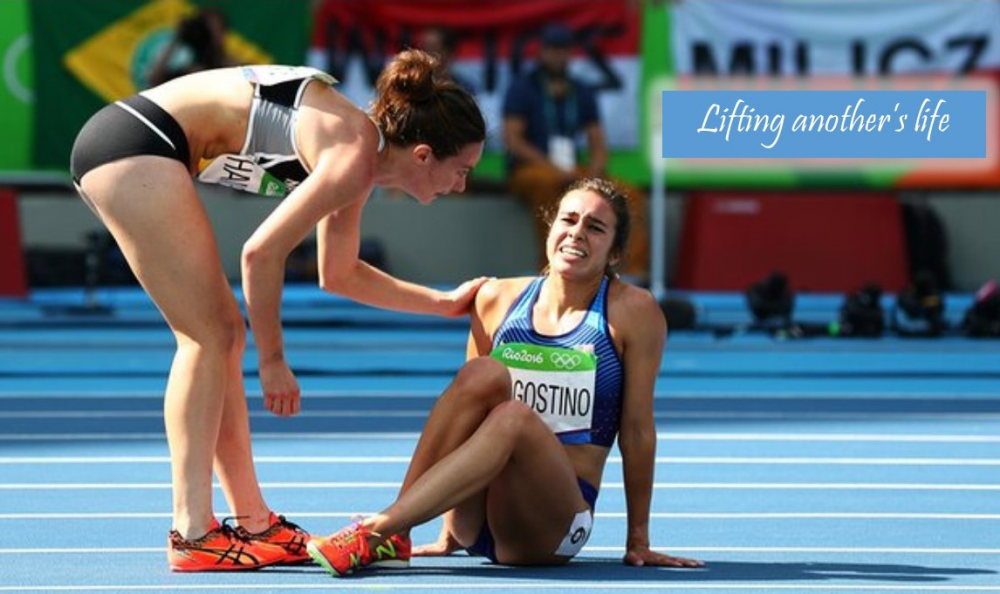 Jesus said that we gain the advantage of His Father's care by seeking first God's kingdom, and that includes aiding another's advantage, such as giving sacrificially without recognition, investing time without acknowledgement, serving in obscurity without praise. God's concerns are eternal, ours are temporal. God promised to care for our temporal concerns if we first seek and serve His eternal concerns.
Many will remember the jaw-dropping hush that fell across the Olympic stadium in Rio when track star, Abbey D'Agostino, was accidentally tripped by opponent Nikki Hamblin of New Zealand. Both flopped hard onto the track. This was the 5,000-meter qualifier - a strategic step toward the gold. The crowd expected an angry response from Abbey. Instead, she stunned the world by helping Nikki to her feet. Together, arm-in-arm they shuffled their injured bodies across the finish line.
It was then that Abbey collapsed from a completely torn ACL, a meniscus tear and a strained MCL. Abbey's Olympic dreams were over. Within a second, years of hard training were swept away in the wind. Strangely, she seemed oblivious to the loss. One sports writer well-stated Abbey's lost opportunity to win the gold, "She will have to make do with a place in Olympic folklore instead."
The sports world witnessed a spiritual champion in action. Abbey's compassionate heart proved stronger than her competitive spirit. Later she said, "Although my actions were instinctual at that moment, the only way I can and have rationalized it is that God prepared my heart to respond that way. This whole time here He's made it clear to me that my experience in Rio was going to be about more than my race performance - and as soon as Nikki got up I knew that [situation] was it."
Abbey lost her advantage to win the gold, but gained the advantage of heaven's support for the purposes of God. Because her priorities soared higher than the Olympic stadium, Abbey will see her gold someday - eternal gold, that is.
The choice we all must make is this: which advantage is lasting, winning over another person, or lifting another person's life? Which one gains heaven's favor? Which one realizes eternal gold in the end?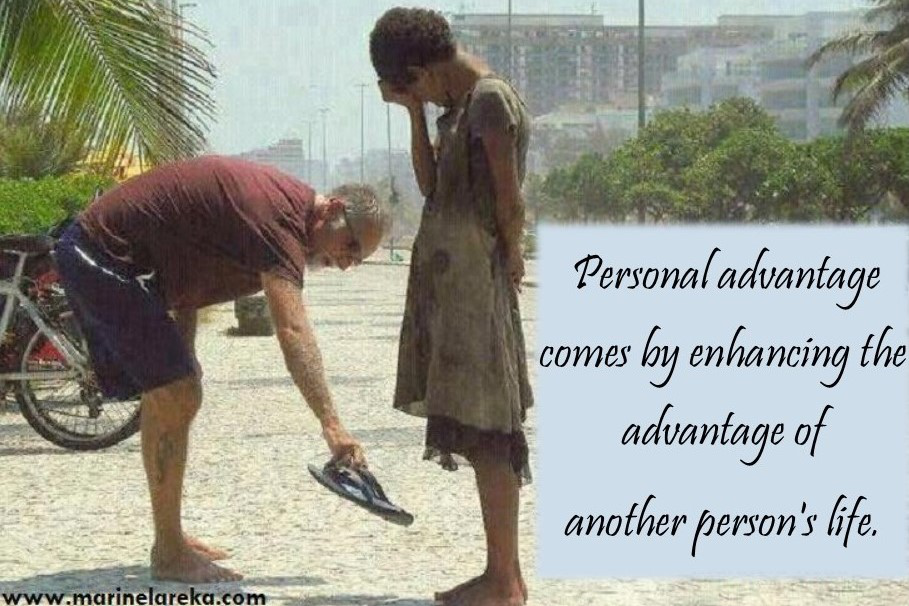 And now for the most important question: which advantage will you strive for? The Apostle Paul, who ran a valiant race of service, wrote, "And let us not grow weary of doing good, for in due season we will reap, if we do not give up" (Galatians 6:9). Run your race of life wisely, my friend.

Immanuel: God is with you!
Your friend,
Ron