Inspiration vs. Vision
©Golden Quill Publications
But you will receive power when the Holy Spirit has come upon you, and you will be my witnesses in Jerusalem and in all Judea and Samaria, and to the end of the earth. (Acts 1:8)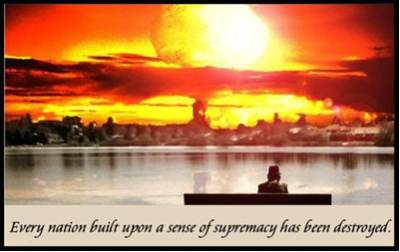 There is a vast difference between a heartfelt inspiration and a vision sent from God. The first is largely emotion based, whereas the second is command based.

Inspiration is a healthy burst of energy, but like a candle, it lights the moment, then flickers and fades. Then, when inspiration wanes, you search for a new inspiration.

Vision is different. Moses received a vision to escort God's people from slavery to the Promised Land. It was a command accompanied by assurance (I will be with you) and authority (the right to act). A vision from God must be served with unwavering commitment when the fire of inspiration has long been snuffed out.

Unexpected opposition and setbacks will make the vision appear unachievable. Life will mock the vision as a self-induced illusion.
This is where inspiration can sag. Emotion is not sustainable. For instance, the Hallelujah Chorus can move you to tears when heard on rare occasions. But to hear it every day might lessen its impact upon your heart.

One reason why many lack direction is that they want a special vision directly from God when He has already given the vision. For instance, only Moses saw the burning bush and received God's instructions. All of Israel, however, was expected to believe and act upon the vision. Those who did not died in the wilderness. Those who did entered the Promised Land.
Instead of waiting on a new vision, commit to the one God gave two thousand years ago. It is called the Great Commission. As Israel needed to engage the vision given to Moses, so the Church must engage the vision Jesus imparted to the eleven disciples.
The great question that confronts the leaders of every denomination, every pastor/teacher, every evangelist, and yes, every believer is this: are you fulfilling the Great Commission? Are you bearing witness in the fields that are white unto harvest? Are you focused on extending the Gospel to the farthest corners of the earth?

Standing on the mountain after the resurrection, the eleven disciples saw no burning bush, but there standing before them was their risen Lord, telling them to go! On the day of Pentecost, they received the sustaining fire of the Holy Spirit, who has empowered the Church to fulfill the Great Commission over the past two thousand years.

This same Holy Spirit came to dwell in you the moment you believed. He is steadfastly committed to the Father's vision. Be certain to obey His unwavering, persistent prompting to fulfill the Great Commission. This is ultimate fulfillment.
Immanuel: God is with you!