And he said to them, "Follow me, and I will make you fishers of men" (Matthew 4:19).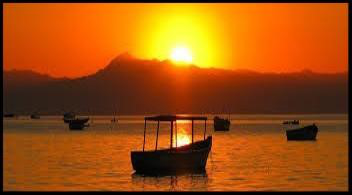 The people who inspired this short story never asked me for a bigger boat, just better bait. See what I mean as you read.
There once was a poor man who desired to fish the ocean depths. He dreamed of catching and selling large fish for great profit. He said to himself, Then I will use the resources to serve God and man.
He prayed earnestly until the day God answered. To his disappointment, however, he was given a row boat. He argued with God that this was not big enough to handle the ocean swells. Furthermore, it was strenuous to row and the little fish he caught in streams and harbors did not bring much money. So, he grumbled, fished and grumbled some more.
Despite his murmuring heart, God answered his prayer in full measure. He gave him a huge fishing vessel that was fit for every challenge of the sea. It had comfortable sleeping quarters, a kitchen and dining room and a stuffed captain's chair. Everything from the leather seats to the brightly colored paint smelled fresh and new.
The fisherman's joy, however, was short-lived as new concerns besieged him. He realized that the cost of maintenance and a crew would be high. He worried that a rogue wave may capsize and sink his beautiful prize to the ocean's floor. He feared that a perfect storm may dash and destroy his ship against jagged rocks.
His fears made him protective of his dazzling gift from God. Not wanting it to face the threats of the open sea, he never took it beyond the calmness of the harbor. Instead, he drove it in circles where safety was sure.
In time, he realized that catching fish in the harbor could not support the expense of his ship and crew. So, he began taking tour groups around the harbor. He also rented his ship for parties and celebrations.
Late in life, he sat along the ocean's edge, reflecting upon his life. God had met his request for a bigger ship, but the fisherman never fulfilled the purpose of his prayers. Not once did he feel the tug of a great fish on the end of his line, or see a mammoth wave wash across his deck. Seagulls never hovered over his ship hoping to share in his success. And while his earnings supported the ship and crew, they left no margin for the work of God.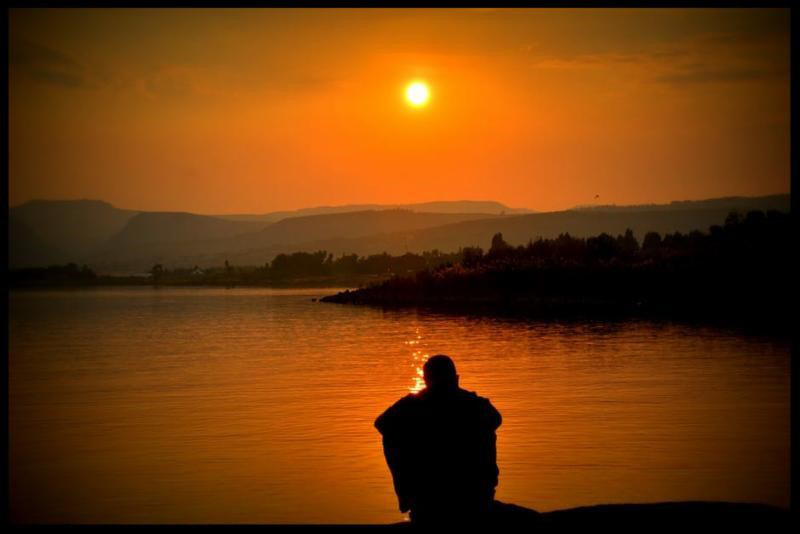 He looked across the harbor and said within his soul, I have done nothing in life but go in meaningless circles. I never fulfilled my dream and call. If only I could go back and start again. But it's too late.
The moral of the story is this: Do not talk about what you would do if you had more; prove what you will do with what you have. Let God be concerned about the size of your boat.
Perhaps A Fisherman's Sad Saga was inspired during my recent trip to conduct Great Commission Summits in Zimbabwe, Zambia, Malawi and Kenya. I met face to face with people who believe Jesus' words, "One who is faithful in a very little is also faithful in much, and one who is dishonest in a very little is also dishonest in much" (Luke 16:10).
I came home renewed in the challenge of our calling . . . to equip one million Christians worldwide to bring 100 million people to salvation by the pure and simple Gospel.
I have met with hundreds of people who did not ask me for a bigger boat, just better bait. They sat for long days of teaching from God's Word, asked many vital questions and offered wise insights of their own.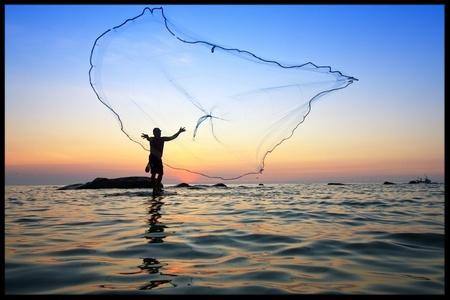 Now, they are casting their nets on the Sea of Mankind! Please pray for them.
A good percentage of those attending the summits have never sat for one day in a seminary classroom, nor could they afford it on their subsistence incomes. Amazingly, these are the people who, once encouraged and equipped, are casting their nets as fishers of men. They hunger and thirst to know the Word of God.
I will be intensely preparing over the coming months for the second Great Commission Summit for youth to be held in Zimbabwe this coming December. This will set in motion lifetimes of fishing for the lost and a group of enthusiastic young people is already busy preparing for this summit. Please join us in prayer for them.
Will you be a part of the team helping me to equip them to fulfill their role in the Great Commission?
God bless you, my friend,
Ron