HANK'S HOME
HANK BEUKEMA
"Man of the Gospel"
by Ron Susek
@Golden Quill Publications
You may remember that last February, I wrote about the life and ministry of Hank Beukema, who served as a crusade advance man with the Billy Graham Association, as well as ours. I wrote in honor of his 90th birthday. No one dreamed what awaited him just fifteen days before his 91st birthday.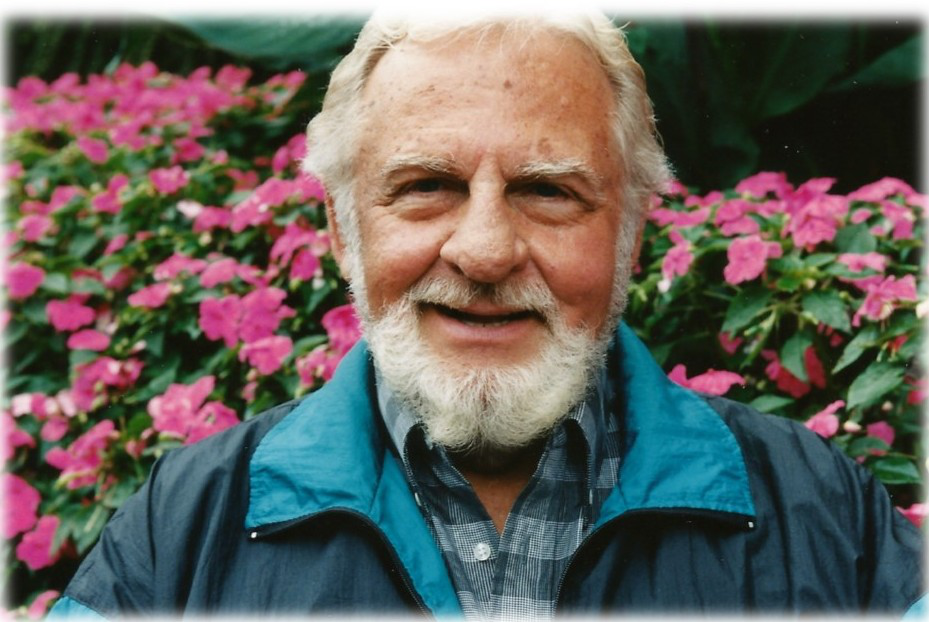 Yesterday (July 12), at high noon, my friend, Hank, stepped out of the Book of Time and entered the Book of Eternity. His new Book of Eternity will have no heartbreaking stories, no ending chapter, no last paragraph and no final period; only joyous entries of welcoming his family and friends as they join him in heaven.
Happily, none of the pages in the Book of Eternity will be stained with tears. There will, however, be tear stains found on the pages of our Books of Time.

Hank is presently overwhelmed at his first glimpse of what the Apostle Paul meant when he wrote,
"But as it is written,
'What no eye has seen, nor ear heard,
nor the heart of man imagined,
what God has prepared for those who love him.'"
(1Corinthians 2:9)
Hank will forever be known as the "Man of the Gospel." Despite the discomfort of his illness, he was found sharing the Gospel with his Hospice caregivers. And this past Saturday he even led one family friend to salvation.

On my final visit with Hank just two weeks ago, he said, "I am at peace knowing that I have accomplished everything God gave me to do. At the time when Doctor Cox told me I did not have long to live, I noticed that I had no more appointments on my calendar."

During Hank's final days he said to many who came to see him, "I have spent 73 years helping people to get to heaven. Now, my time has come."

Hank would be quick to remind you that your time will come much sooner than you can imagine. Life is but a vapor. He would ask you if you are certain that you are going to heaven. Taking eternity most seriously, he would explain how to be confident of an eternity with God. So, let him do it once again.
"The Bible clearly tells us that all have sinned and come short of the glory of God. The Bible also tells us that despite our sin, God loves you with an everlasting love. And God is ready to forgive you. That is why He sent His Son, Jesus, to pay for your sins on the cross. If you will confess your sins and repent, God will remove you from your sins as far as the east is from the west, and will receive you into heaven to live with Him forever."
If you are saying in your heart that you want to be certain that you will be in heaven, then pray this prayer:
"Dear Heavenly Father, on the basis that Jesus died for me, I am trusting your forgiveness for all my sins. I am asking you for the power to live committed to you, obedient to your will, from now until I meet you in heaven. I pray in Jesus' name, Amen."

Hank was a man whose presence filled a room. Even those who did not know him sensed an importance and a warmth about him. Indeed, his family and friends will feel the weight of not hearing his rich baritone voice, or seeing him laugh beneath his carefully coiffed hair, or hearing him tell yet another funny story. But his impact upon all of us who knew him will live on. And on that great reunion day there will be souls present because of Hank's witness. Will you be there?

I must add one personal note. A large part of my ministry today is built upon invaluable lessons Hank taught me over the years. I will be forever indebted to him for humbly sharing his knowledge and wisdom as well as his immeasurable love and encouragement.

Please pray for his wife Peg, and sons Hank, Jr. and Mark. And for Diane and me as well as pianist and long-time friend, Ted Cornell, as we share in his memorial service, details to be announced. May the Lord be pleased to bring people to salvation at this service and may His name ever be praised.

Immanuel: God is with you!
Your friend,
Ron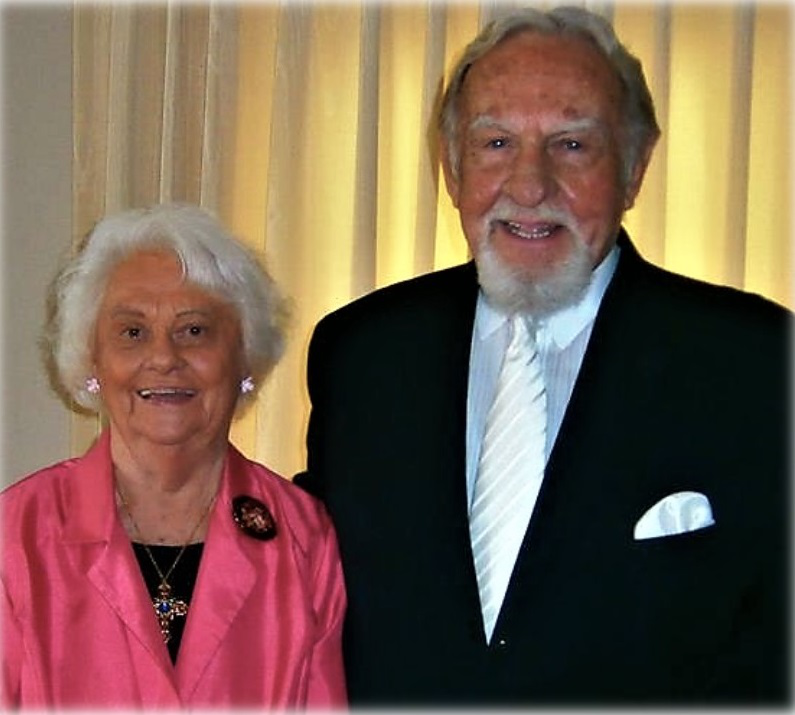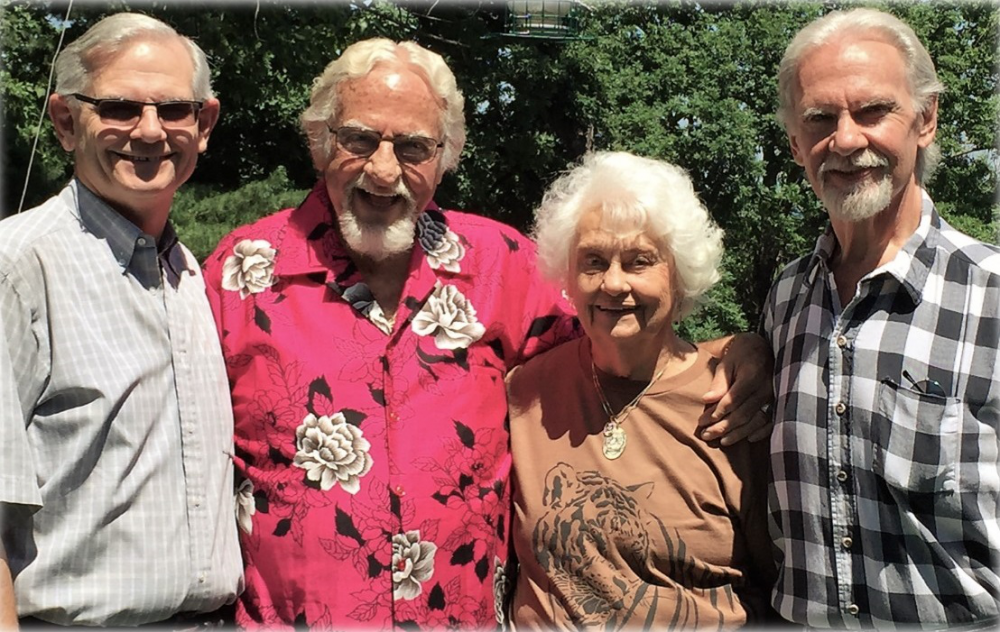 On June 18, 2017, Hank and his lovely wife, Peg, celebrated their 68th wedding anniversary. During my visit with Hank, he spoke words of praise for his wife who faithfully raised their sons, Hank Jr. and Mark, when he was traveling the world in ministry. We will forward to the family any notes of encouragement that you may wish to share with them.
At Left Above: Hank and Peg Beukema
At Right Above: The Beukema Family: (l to r) Mark, Hank, Peg and Hank, Jr.