Your Bible reveals that faith and fight must team together for freedom to be achieved. Do not miss today's edition of FaithWalk: Courage for the Journey.
FAITH, FIGHT and FREEDOM
by Ron Susek
@Golden Quill Publications
Fight the good fight of the faith.
(1 Timothy 6:12)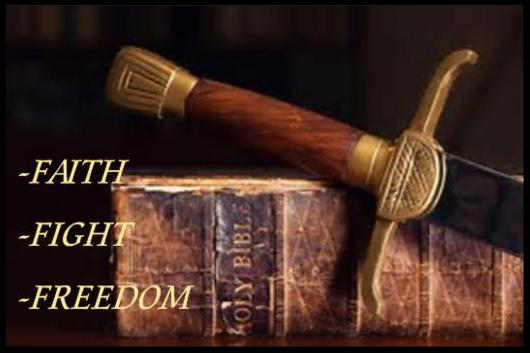 Our world swarms with enemies determined to bring about your demise. The person who takes a passive faith approach, saying, "Oh, don't give it a thought. Everything will work out okay", will inevitably lose.

Here is the threefold formula for victory.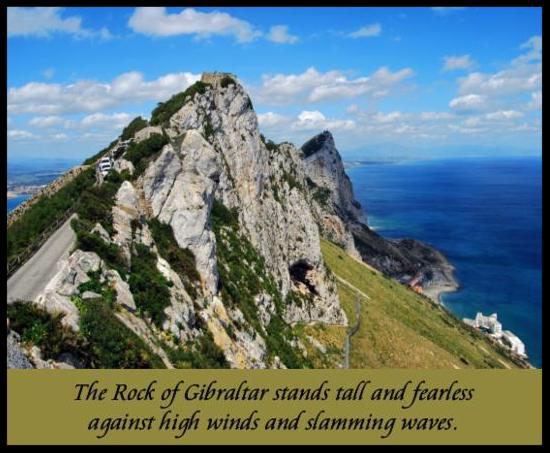 First is faith: If faith is rooted in a solid foundation of truth and reality, then you can be assured of all the resources of heaven will support you. Faith is not a passive, dreamy sentiment, but a dogged confidence in truth. It is a firm conviction in the soul that steels one's entire being, making one immovable in the face of non-truth. It is like the Rock of Gibraltar, which sits on the ocean's edge fearless of high winds and slamming waves when storms approach.

Second is fight: Every part of life is under assault; our bodies, our relationships, our character, our will, our freedom. Disease is constantly looking for a weakness in our health. There are those who will sew discord among us to destroy relationships. Bad company degenerates good character. Seducers are always on the prowl to weaken the will. Power and greed inspire many to rob us of freedom. The point is this: every area of life demands fight to experience well-being.

Third is freedom: Freedom has inherent power. It lifts the spirit, releases creativity, inspires the mind and heart, produces the fruit of the Spirit, invigorates life, inspires dreams and empowers confidence. Apart from God, there is no power known to mankind like that of freedom.
Deception is the great thief of faith, which in turn weakens fight, which in the end robs us of freedom. There are some enemies of freedom over which you have no control, such as having the freedom of health stolen by a disease. Many lost freedoms, however, result from a lack of will to fight. Paul wrote, "I have fought the good fight, I have finished the race, I have kept the faith. Henceforth, there is laid up for me the crown of righteousness, which the Lord, the righteous judge, will award to me on the day, and not only to me but also to all who have loved his appearing" (2 Timothy 4:7-8).

Apply the triad of faith, fight and freedom to your salvation. 1) Place full faith in Jesus' death and resurrection to set you free. 2) Fight the forces that would lure you back to the ways of the world. 3) Walk in the invigorating power of your freedom.
Paul did it and so can you!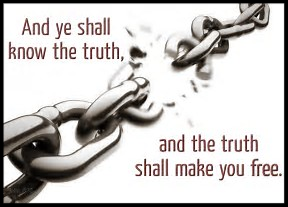 Immanuel: God is with you!
Your friend,
Ron