You will achieve little if you wait on perfect conditions. The Bible addresses this as you will see in today's edition of FaithWalk: Courage for the Journey.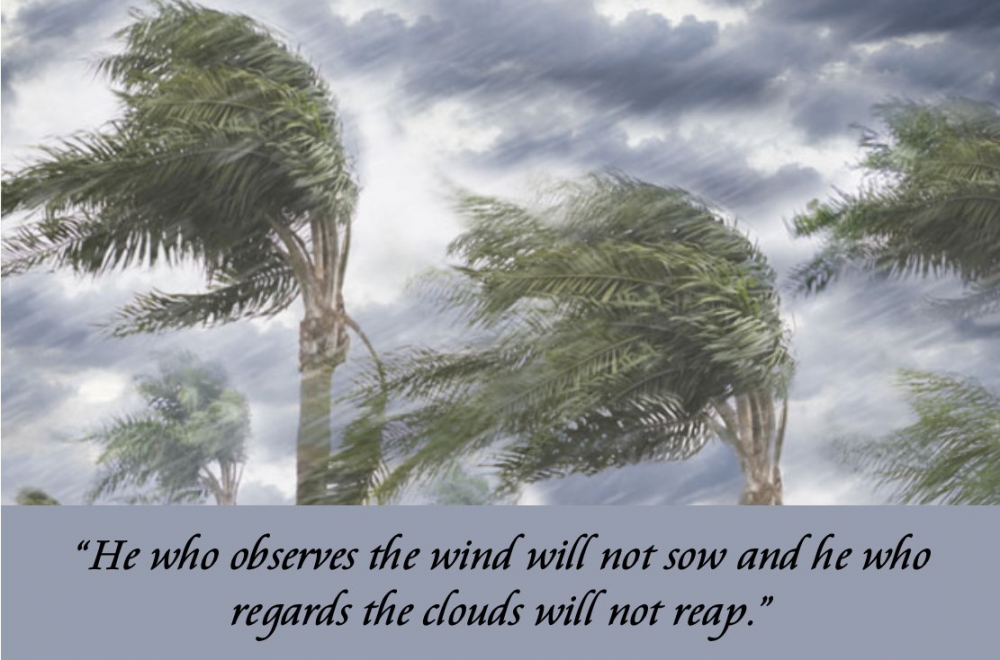 KEEP SOWING!
by Ron Susek
@Golden Quill Publications
He who observes the wind will not sow,
and he who regards the clouds will not reap.
(Ecclesiastes 11:1,4)
Our round earth is ever orbiting the sun while rotatin g on its axis; and that while circling the outer edge of our galaxy. It tilts back and forth 23.5 degrees each year, shifting the weather patterns from hot to cold, resulting in growth and dormancy.

There are few "perfect" days each year . . . those comfortable sunny and warm days with low humidity. There is often turbulence occurring somewhere on the planet; tsunamis, earthquakes, forest fires, floods, mud slides, pestilence and more.

To focus on these unpredictable conditions would paralyze you from doing anything. Referencing these ever-changing weather patterns, Solomon wrote, "Cast your bread upon the waters, for you will find it after many days." He added, "He who observes the wind will not sow, and he who regards the clouds will not reap" (Ecclesiastes 11:1,4).
Diane and I plant a small vegetable garden each spring, which includes wonderfully sweet "Incredible" corn. Two years in a row, violent winds blew many stalks to the ground. Yet, they fought to upright themselves, and even those that remained bent produced corn. We would have had nothing if we had said, "Let's not plant this year. The wind might blow the stalks down." And while we could have torn out the bent stalks and tossed them aside, we would have missed the corn they produced. So it is with us; even when we are beaten down and wind tossed, God can "upright" us and we can produce a harvest for Him!

If farmers sow and harvest amid shifting weather patterns, how much more must we remain obedient to the Great Commission, fearless of conditions. Consider Paul's sobering words, "I charge you in the presence of God and of Christ Jesus, who is to judge the living and the dead, and by his appearing and his kingdom, preach the word; be ready in season and out of season . . ." (2 Timothy 4:1-2).
Jesus told His disciples that they would be hated as He was hated, reminding them that "A servant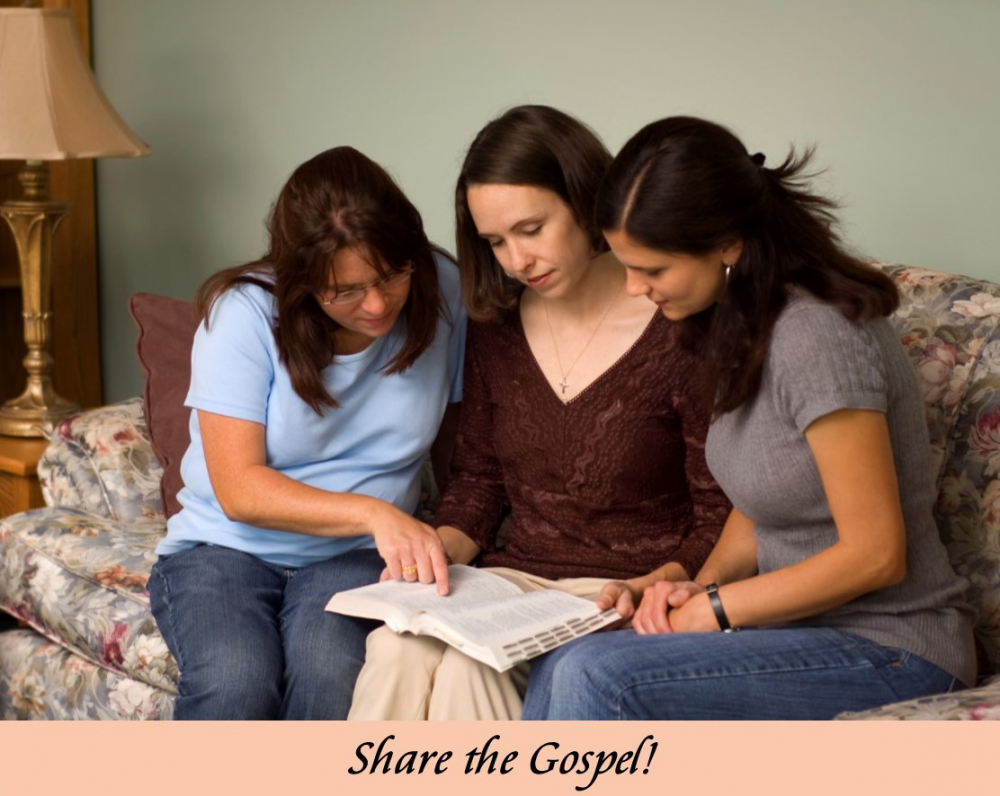 is not greater than his master" (John 15:20). He promised to send the Holy Spirit, who would bear witness of Him to their hearts and they, in turn, were to bear witness of Jesus to the world.

They faced numerous days when it was tempting to say, "It's not the right time to witness." Knowing the threats and difficulties they would face, Jesus added, "I have said all these things to you to keep you from falling away" (John 16:1).

Dreamers always wait on perfect situations before acting. Jesus did not. And He strongly instructed His followers, you and me, not to get lost in wishful daydreaming, but to obey His commands despite the conditions. Always remember, a farmer who does his work, despite the instabilities that occur on our planet, not only feeds himself, but also a multitude. Likewise, this is the only way that you and I can bear much fruit for the kingdom (John 15:5).

God is not almost sovereign, He is fully sovereign. He is behind all that His children do, engineering everything from the conditions in which we sow to determining the difficulties of harvesting. If we ignore the shifting circumstances and faithfully obey His command to "go into all the world" we will experience the fulfillment of John 15:16, "You did not choose me, but I chose you and appointed you that you should go and bear fruit and that your fruit should abide . . . ."

Just as God brought an ordered universe out of chaos, so He will bring everlasting results out of the unrest of our world. Ignore the shifting winds and keep sowing!

Always remember: Immanuel: God is with you!
Your friend,
Ron