DEADLY DOUBT
Thursday, August 17, 2017 by Ron Susek
Many of life's bewilderments can easily cause you to doubt God. Let's take a head-on look at doubt in today's edition of FaithWalk: Courage for the Journey.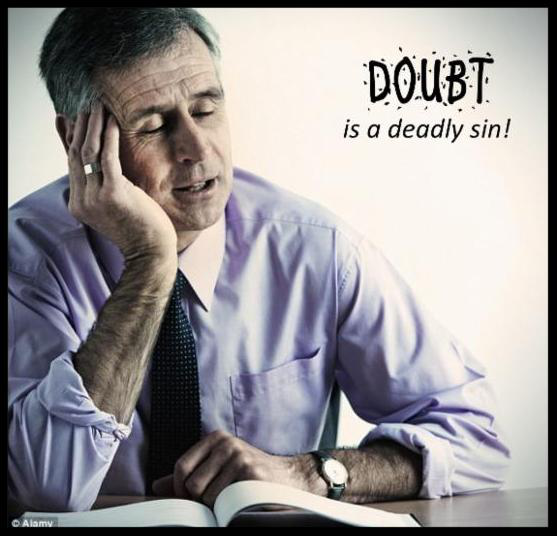 DEADLY DOUBT
by Ron Susek
@Golden Quill Publications

Why are you troubled, and why do doubts arise in your hearts?
(Luke 24:38)
We all face doubts, especially when life stacks up against the Word of God, and God seems to be doing nothing about it. Still, we must treat it as an enemy of our faith.

Doubt is nothing short of a dastardly accusation against God. It makes you think that you are a wise interpreter of life's events; thus, how you feel about them takes precedence over God's Word. Allowed to fester, it can virtually obliterate your assurance of God's steadfast and everlasting commitment to you.

Doubt declares that God does not love you as much as He loves others, and that opens the door to the devilishness of self-pity.

Doubt is an indictment against the promises of God. Whereas all of God's promises are "YES" in Christ Jesus (2 Corinthians 1:20), doubt says they are "NO". This crosses the line of casting God as a liar.

As doubt beclouds faith, it blurs vision and drains energy. It robs you of the freedom of the Spirit and the joy of the Lord. It declares you to be the all-wise sovereign interpreter of people and events.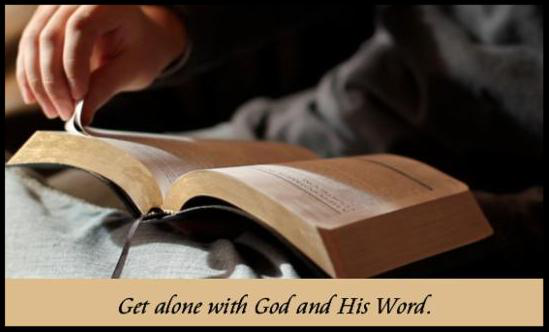 All of this makes doubt a deadly sin; deadly in the sense of stripping the life-giving power of faith out of you. Doubt must not be tolerated! When the heavy blanket of doubt begins to smother your soul, get alone with God and His Word until the Spirit of God throws it off and you are once again breathing deeply with confidence in God.

Your doubt will not shame God into blessing you; otherwise, He would be a derelict Father, teaching you to get your way by doubting Him. Instead, He will let you stew in your miserable doubt until you see it as a deadly sin, confess it as sin and engage in wholehearted worship and joy.

Jesus never pampered doubt in His disciples. Whether they were watching Him on a storm-tossed sea or facing a hungry crowd, whether confronting demons or witnessing His arrest, Jesus expected them to exercise faith as a mighty shield against the flaming arrow of doubt.

Do not dignify it by explaining it. Rebuke it. Resist it.
Doubt belongs to the non-believer; not the redeemed saint.
Always remember: Immanuel: God is with you!

Your friend,
Ron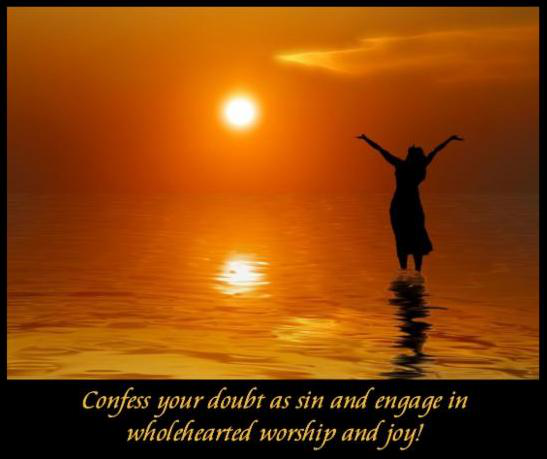 ---
---