Which way do you want the river of blessing to flow, toward you or away from you? Before answering, read today's edition of FaithWalk: Courage for the Journey.
Decide the River's Flow
by Ron Susek
@Golden Quill Publications
"Whoever believes in me, as the Scripture has said, 'Out of his heart will flow rivers of living water.'"
(John 7:38)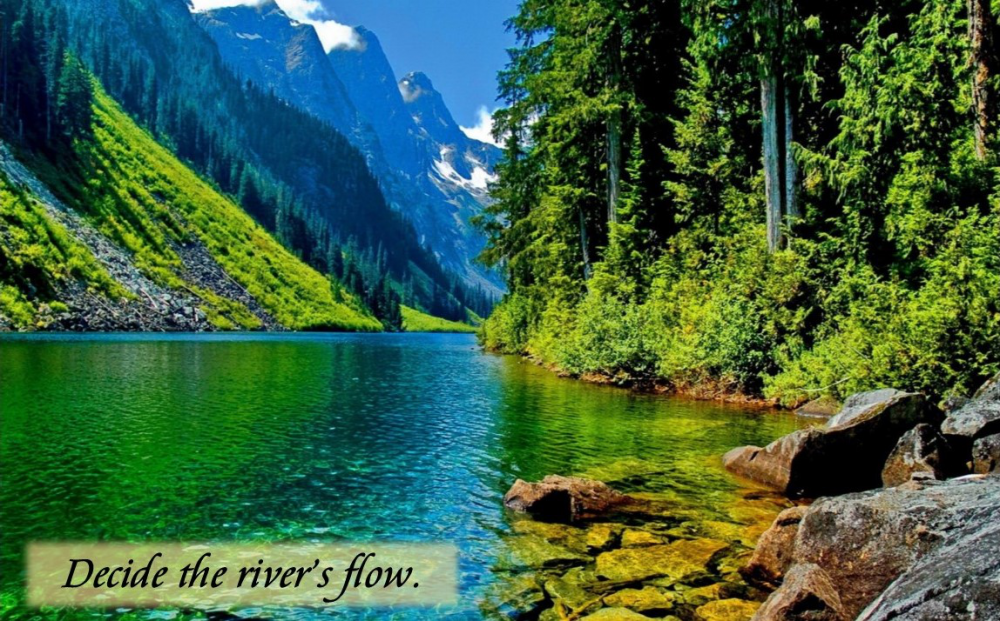 There is one major hindrance to rivers of living water flowing through us out to the world; we feverishly attempt to reverse the flow in our direction. How will this benefit me? Can this help me to advance?

Generally, our concerns are for health, wealth and security, as well as power, prestige and status - all things that feed pride with a false sense of well-being.

Jesus never steps in our way. He simply gives us the key to an abundant life of fruitfulness by saying, Believe in me! And that includes the idea, follow and be like me. When done, Jesus promises to see to our well-being.
The message is clear; If you do not believe in me you will not be able to produce rivers of living water flowing toward others, and you will ultimately drown in your own flood of self-consumption.

Oh, but you may argue, sinners enjoy success. True . . . if you only view success through the eyes of this world. Asaph did, and said his feet almost slipped until he went to the house of the Lord. There, he saw life through different eyes (Psalm 73).

Furthermore, to cast one's eyes on the ways of sinners is to make them the god to follow. It suggests they are wiser than the Almighty.

Think of the end of the rich man in Jesus' parable, who built bigger barns to keep the river of blessing flowing in his direction. His desire was for a more luxurious life. The parable ends by saying he was not rich toward God. Why? Because he wanted to be a recipient of the river of blessing and not become the conduit of the river of living water.
Large is the multitude seeking to walk the broad road that leads to destruction. Every grave contains a body of someone who entered eternity either rich toward God or poverty stricken toward self. It all depends upon which way they wanted the river to flow in their lifetime. Jesus called the rich man a fool because he wanted the river of blessing to flow his way.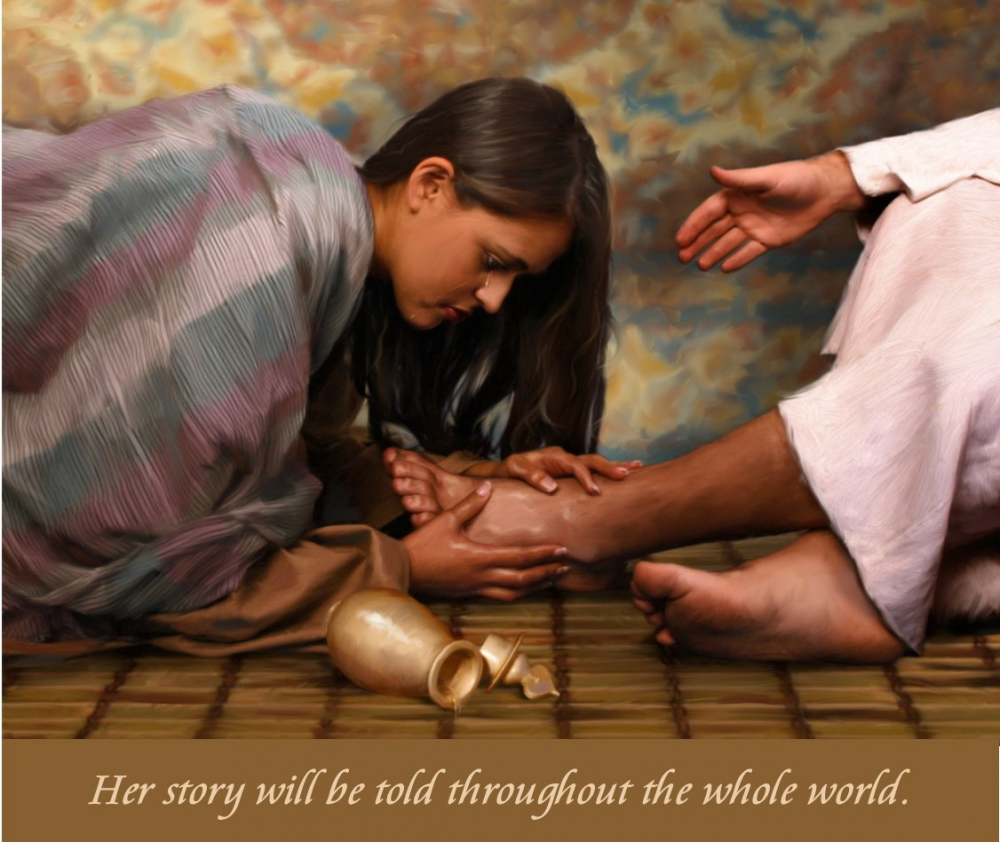 Conversely, Jesus said of Mary, who lavishly poured out expensive perfume on His feet in honor of His soon coming death, that her story will be told throughout the whole world (Matthew 26:6-13).

If you are not comfortable with the river's flow, you still have time to reverse it. Believe in Jesus now! Enter eternity rich toward God (Luke 12:16-21). Wealth toward God will never be stolen, will never corrupt and will never pass away!
The person who wants the river of blessing flowing toward them, and only sends a dribble to others will be corrupted by the blessing. The person who allows God to pour rivers of living water through them to others will always be running over with blessing.

Now, we must answer the all-searching question: "Do you believe in Jesus?"
Always remember . . . Immanuel: God is with you!
Your friend,
Ron