How do you define freedom? Think carefully as you read today's edition of FaithWalk: Courage for the Journey.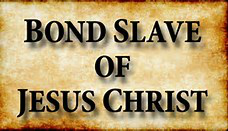 Free to be a Slave
by Ron Susek
@Golden Quill Publications
Do you know that if you present yourselves to anyone as obedient slaves, you are slaves of the one whom you obey, either of sin, which leads to death, or of obedience which leads to righteousness?
(Romans 6:16)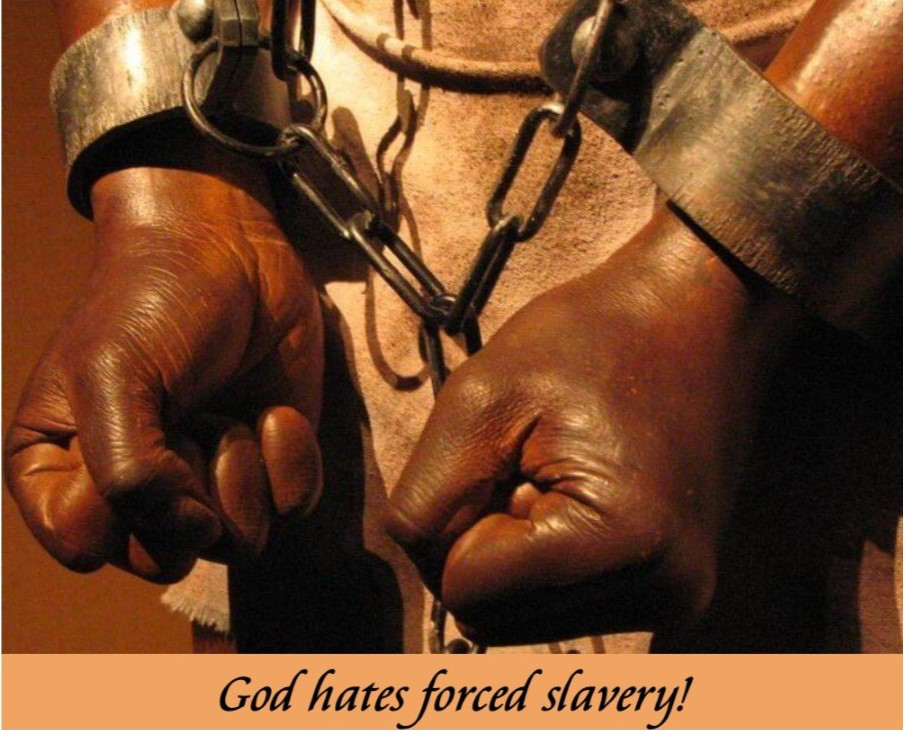 It is understandable that the world hates forced slavery. So does God! No person has a moral or legal right to impose their will and purpose on another's life, thus robbing them of the God-given right to strive for what they believe their purpose in life to be.
Yet none can escape the fact that we all choose to be slaves to someone or something. This is inescapable. The only choice you have is whose slave you choose to be.
There is, however, another fact to be considered. Every person on earth, either bond or free, is a slave. The only difference is that a free person is one who chooses their master. Paul says that every person is either a slave of sin or of righteousness. It can also be said that every person is either a slave of themselves or God.
The Greek word for slave is doulos. A bond slave is one who chooses to be the possession of a master. This is not forced slavery, but rather a willful choice on the part of the slave.

It is an illusion to think freedom means you are not a slave. You are either a slave to God or a slave to Satan; either of righteousness or sin. By the way, to be a slave of sin is primarily to be enslaved to the belief that you are your own person and can make independent choices that work to your benefit. The slave master of self always leads to death.

On the other hand, to be enslaved by righteousness is to forfeit your right for the will, purpose and pleasure of God. This always leads to life.

There are no other options; no neutral ground. You are living out your slavery under one or the other.
Paul, who once viewed himself as a "free" Jew felt overwhelmingly honored to be a bond slave to Jesus Christ.

You cannot choose NOT to choose. You are a slave right now. That's a fact. The only question to be asked is whose slave you choose to be.
Jesus Christ broke the chains that once forced you into the slavery of sin and death. He even ended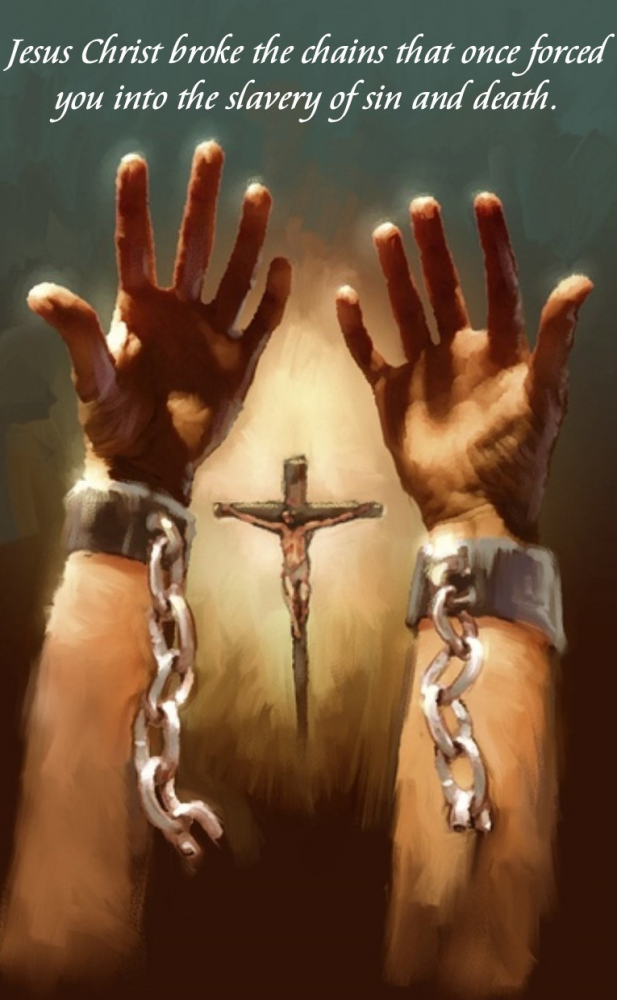 Satan's authority over you. But neither Jesus nor His Father will force you to depart that slavery if you choose to stay. You will never feel the yoke of Jesus being placed around your neck until you see that it is easy and light, that it is the slavery unto life.

So, the choice is yours to make . . . whose slave will you be? There is no third option, so choose wisely!

Always remember . . . Immanuel: God is with you!

Your friend,
Ron