Today, I want to ask you a soul-searching question. But first, I must tell you an incredible story in today's edition of FaithWalk: Courage for the Journey.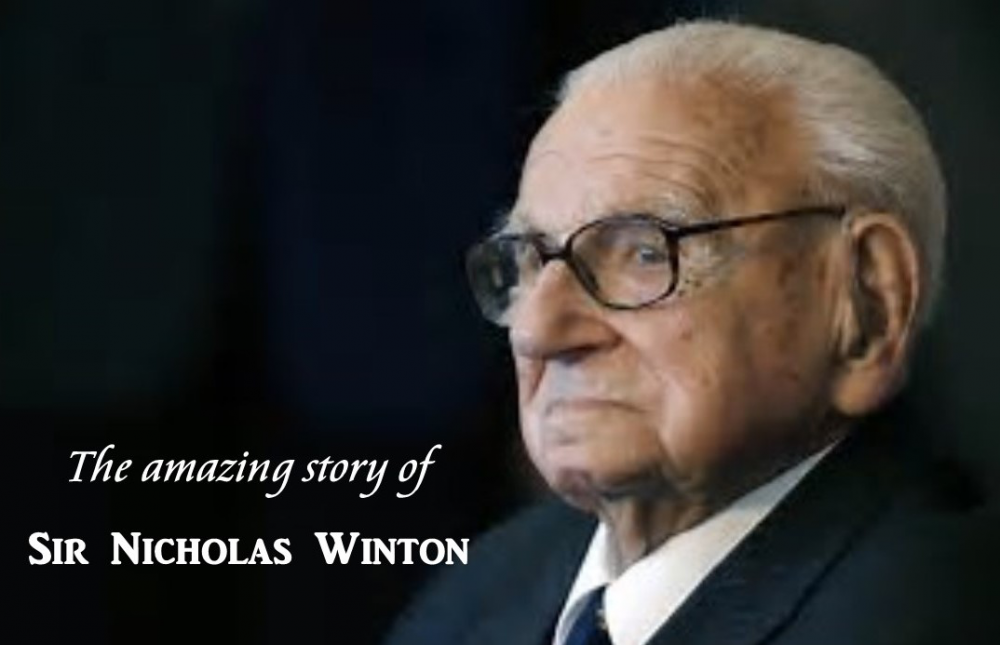 A Soul-Searching Question
by Ron Susek
@GoldenQuill Publications
. . . lay up for yourselves treasures in heaven . . .
(Matthew 6:20)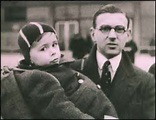 In the years of 1938-1939, Sir Nicholas Winton singlehandedly began to rescue Jewish children from the Holocaust. He was 29. He successfully brought 669 Jewish children from Czechoslovakia to Great Britain and helped them find new families who gave them a home. Most of the children's parents would perish in the Auschwitz Concentration Camp.
Winton never mentioned the children to anyone. One day, some fifty years later, his wife, Grete, found a notebook in the attic containing names and pictures of all the children that her husband had saved.
His wife gave the notebook to a journalist and Winton was invited to appear on a television program.

He did not know that the audience was comprised of all the people whose lives he had saved. Now adults, they all came to thank him personally. When counting the 669 children that he saved, along with their offspring of children and grandchildren, to this date, Sir Nicholas Winton saved the lives of over 15,000 people.

The people whose lives he saved never knew who did this kind act until contacted by the television program. They came with profound thankfulness, hugging and kissing the man who helped them escape the gas chambers to live full, robust lives, and bear children that would have otherwise never existed.
Sir Nicholas Winton was knighted in 2003 and died in 2015 at the age of 105. This picture shows him at age 105.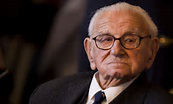 Here is a soul-searching question - one that has followed me for years. When you and I die and go to Heaven, how many people will be there because of you . . . because of me?

Sharing the pure and simple Gospel was exceedingly important to Jesus, who said, "The harvest is plentiful, but the laborers are few; therefore pray earnestly to the Lord of the harvest to send out laborers into his harvest" (Matthew 9:37-38).
It was He who gave eleven disciples the commission that must be the mission of every believer. He said, "Go therefore and make disciples of all nations, baptizing them in the name of the Father and of the Son and of the Holy Spirit, teaching them to observe all that I have commanded you. And behold, I am with you always, to the end of the age"(Matthew 28:18-20).
As you pray for God to send laborers into the harvest field, and as you bear witness to the Gospel in obedience to the Great Commission, you will probably experience two warm greetings when you arrive in Heaven. The first and most important one will be to hear Jesus say, "Well done". The second will be to hear people whom you have brought to faith say, "Thank you!"

Sir Winton nobly helped children extend their years on earth. Are you and I helping people of all ages to enjoy the life that never ends?
Always remember . . . Immanuel: God is with you!

Your friend,
Ron