What kind of reward do you hope to receive in Heaven? Do not miss today's edition of FaithWalk: Courage for the Journey.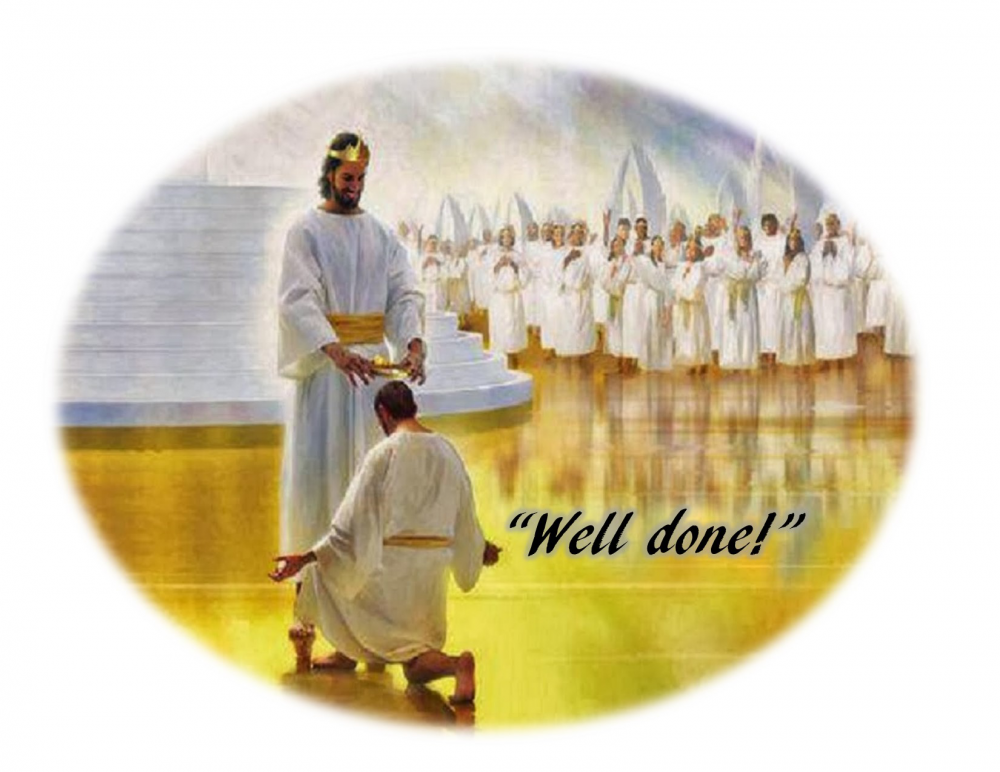 Heaven's Medal of Honor
by Ron Susek
@GoldenQuill Publications
. . . the upright gives thought to [establishes] his ways.
(Proverbs 21:29)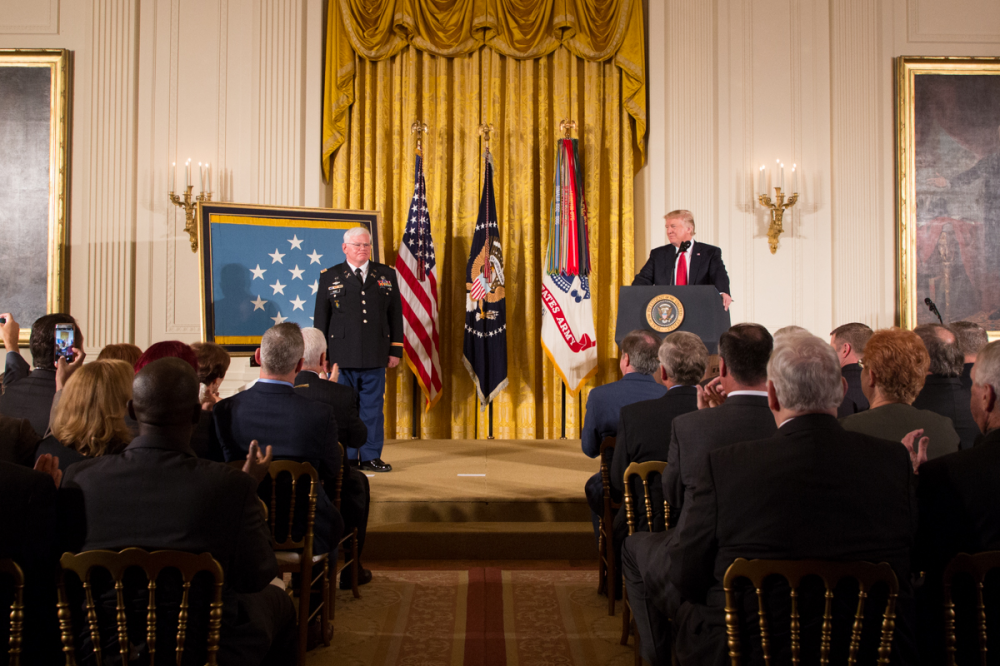 Such was the case for 70-year-old retired Special Forces Captain Gary Michael Rose. He was a combat medic on a secret mission in Laos, one that the defense department denied ever happened.

For four days, Rose ran amid a shower of bullets to drag wounded soldiers to safety. He was badly wounded when a rocket propelled grenade exploded, spraying shrapnel into his back, thigh and foot. Yet, ignoring his own pain, he dragged the wounded soldiers to safety. Once he was seen tugging a soldier with one hand and shooting back at the enemy with the other.

Determination driven by adrenalin enabled him to pull men from a downed helicopter. Behind the battle lines he was caring for some sixty fallen soldiers as the battle called Operation Tailwind raged on in 1970.
Now, 47 years later, he was standing at the Pentagon amid military brass as President Trump fastened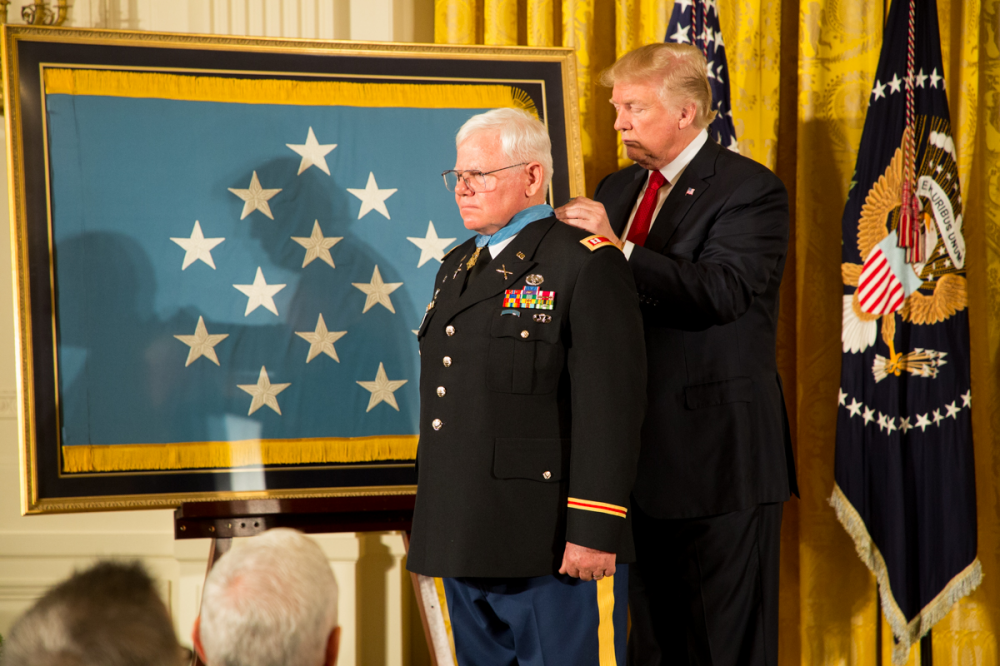 the Medal of Honor around his neck, recognizing his heroic self-sacrifice on the battlefield that his commanders had denied ever existed.
You, too, are on a battlefield, one equally as treacherous though different from the one in Laos. You have committed yourself to fulfill the Great Commission. There is no area of Christianity where wrestling with powers of darkness is greater than when you engage in evangelism. Hot flaming arrows will strike your shield of faith and deceptive schemes will threaten your breastplate of righteousness. Often you will find yourself alone on an unknown battlefield without the slightest recognition or encouragement from fellow believers.
This calls for spiritual courage - heroism. Every time you share the Gospel you are passing through the broken gates of hell to set the captives free (Matthew 16:18). You will pass through heavy fire, even find yourself wounded at times. And there will be moments when your Commander, Jesus Christ, will seem to not be aware.

BUT HE IS! And the day will come when you will stand before Him on high to receive Heaven's "Medal of Honor", which will be inscribed with the words, "Well done!" So, brace yourself and press on. Waste no energy on self-concern. You may feel like you are on a lost and forgotten battlefield but heaven is watching. All that you need for victory is supplied. And your eternal reward will not be tarnished by time.
Always remember . . . Immanuel: God is with you!

Your friend,
Ron