How do you pray for the survivors of a massacre? Think this through as you read today's edition of FaithWalk: Courage for the Journey.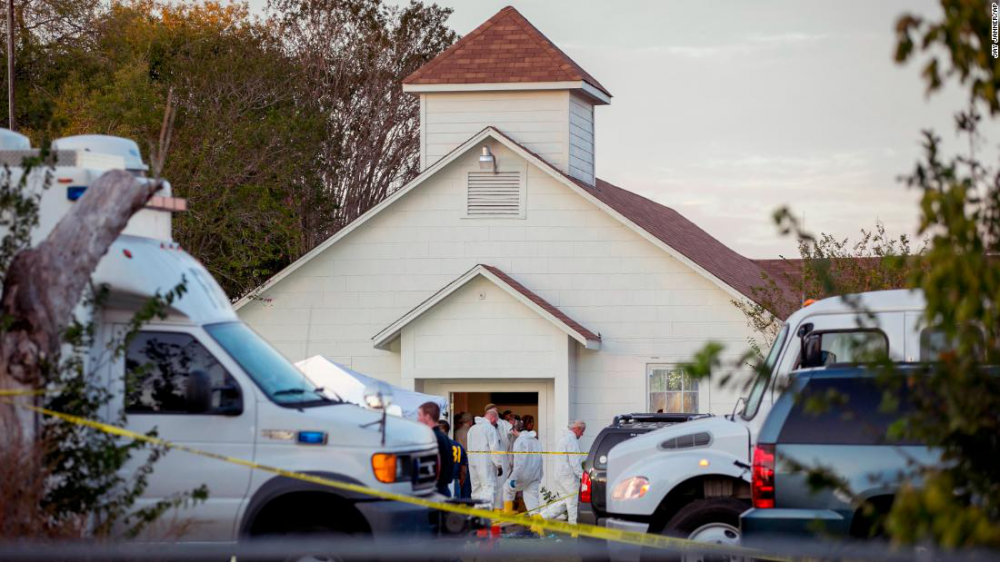 Praying for Survivors of a Massacre
by Ron Susek
@ Golden Quill Publications
See to it . . . that no "root of bitterness" springs up and causes trouble . . .
(Hebrews 12:15)
Life is full of risk. Many good people die unexpectedly before their time. Such was the mind-numbing massacre of twenty-six people in a small Baptist church in Sutherland Springs, Texas, on Sunday,

November 5, 2017. Self-avowed atheist, Devin Patrick Kelley, entered the church half way through their worship service and killed twenty-six God-loving people while wounding twenty more.
Both the families and community were shattered within minutes. Hardened non-believers pointed condemning fingers, mocking faith and prayer as useless while calling for more laws. But laws are laughable to lawbreakers.

No one could imagine how deeply the root of bitterness had grown in Kelley's heart. But it did. Now, full-grown, it opened the door for evil to spew hatred on good people.

The divide between Kelley and his victims became eternal when the shooting stopped. Upon death, Kelley's tortured soul entered eternal torment. His victims entered indescribable peace. The consequences of good and evil became irreversible.

Some may argue that Kelley's brain had a dysfunction that made him less than human. It was not his brain, but his heart. Something obviously provoked bitterness in Kelley's heart. That bitterness mixed with pride became the perfect soil in which evil germinated and produced the fruits of hell.

Knowing this danger, the Apostle Paul warned church leaders when correcting another to "Keep watch on yourself, lest you too be tempted" (Galatians 6:1). We are all born with the same seeds of sin that existed in Kelley. Given the right testing, an unguarded heart can easily produce the darkest of behavior.

Here is a truism: Good and bad events do not make us what we are; they unmask what we are. At some point, Kelley chose wrongly how to handle the injustices in his life - be they real or imagined - making his heart a weapon in the devil's hands.

The survivors, stripped of loved ones, face the hard test of how to handle their unfathomable loss. It cannot be replaced in this lifetime. Unfairness and injustice won, at least for the moment. At points, voices of darkness will whisper disparaging thoughts in the hearts of those left behind.
While your prayer support may not be seen, it will be felt. Pray that they, and the untold numbers who are facing similar hard testing around the world, will remain rock-solid in faith, unshakable in trust and immovable in the hope.

God will redeem and reward every loss. But that lies in the future. For today, however, pray that these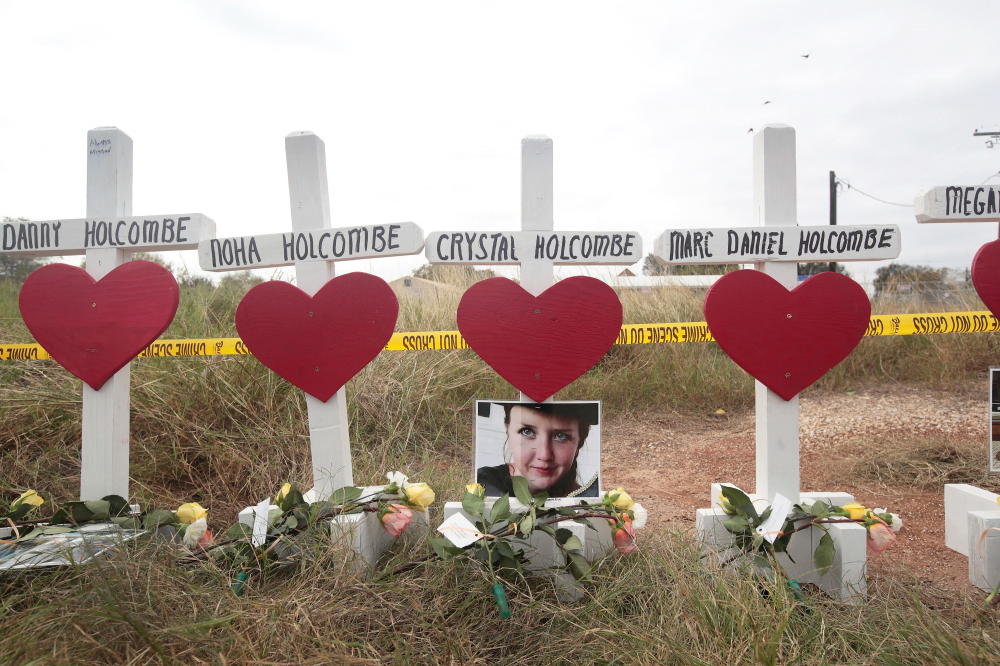 people, along with victims worldwide, will have the strength to glorify the God of Heaven, not the devil of havoc.

We can never know when God will elect to permit us to experience unfathomable loss. As we would want people to stand with us in prayer, so shall we stand with them.
Always remember . . . Immanuel: God is with you!

Your friend,
Ron