Consider how the seemingly ordinary can blind us to the spectacular by reading today's edition of FaithWalk: Courage for the Journey.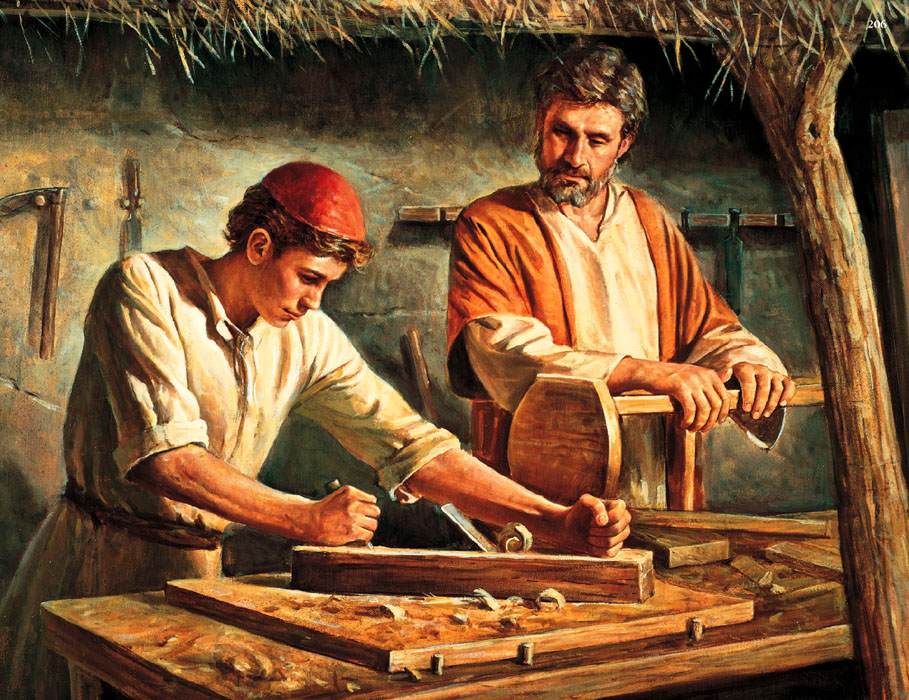 The Ordinary vs. the Spectacular
by Ron Susek
@Golden Quill Publications
Is not this the carpenter's son?
(Matthew 13:55)

To us, the spectacular only occurs when something exceeds the ordinary, when in fact, the ordinary is the spectacular. Audiences give standing ovations when a song ends on a loud, high note. We gasp when the rising sun bursts out of darkness, setting the horizon ablaze. Sadly, if our experience seems not spectacular, we reduce it to the ordinary, the mundane. Our fallen nature distorts both perception and perspective.

Dishonorably, spiritual leaders of old considered Jesus to be ordinary; after all, to them He was merely a carpenter's son. Little did they know that they were devaluing the very Person who, by His Father's authority, brought them into existence. Never could this "ordinary" person be the Redeemer of all things - both humanity and the universe alike. Nothing could awaken their distorted senses to recognize that this man was God's standard for judging all of mankind. Now, THAT is SPECTACULAR!

Can we see God's spectacular handiwork in the ordinary? Or do we dismiss the spectacular as mundane - just the son of a carpenter? God places this test upon us all.
Life's routine dulls our senses. We forget that we are riding on a spectacular spacecraft (earth) that sustains our very existence. If our planetary home were closer to the sun we would burn to a crisp. If it were further from the sun we would freeze. We fret over a wrinkle and fail to be awestruck by the seventy-four thousand miles of micro veins carrying nutrients and oxygen to 100 trillion cells, while hauling the garbage away.

Do you get the point? In countless ways, we reduce the spectacular to the ordinary, saying, He's only a carpenter's son.

Blinded by Jesus' ordinariness, the leaders failed to fall at Jesus' feet crying out, "My Lord and my God." Had they recognized the spectacular, they would have buckled at the knees as did John, who wrote, "I fell at his feet as dead" (Revelation 1:17). Overwhelmed, he only gained the strength to write when Jesus touched him and said, "Fear not, I am the first and the last, the living one."

Can we see the spectacular soul wrapped in the tattered clothes of a street person? Can we recognize God's masterful hand enlarging spectacular wisdom through life's brutal losses? Do we perceive God's spectacular kingdom being born in hearts amid the calamity of earthly kingdoms? Are we aware that in every "ordinary" joy or sorrow, God is forging the spectacular nature of His Son in our hearts? (Romans 8:29).

Will we continue dismissing the spectacular because it appears as just a carpenter's son? Elizabeth Barrett Browning wrote it this way:

"Earth's crammed with heaven,
And every common bush afire with God,
But only he who sees takes off his shoes;
The rest sit round and pluck blackberries."


Always remember: Immanuel: God is with you!

Your friend,
Ron