Can you explain the uniqueness of Jesus' birth? Familiarity with the story can cause unbelievers and believers alike to miss the real significance. Read today's edition of FaithWalk: Courage for the Journey.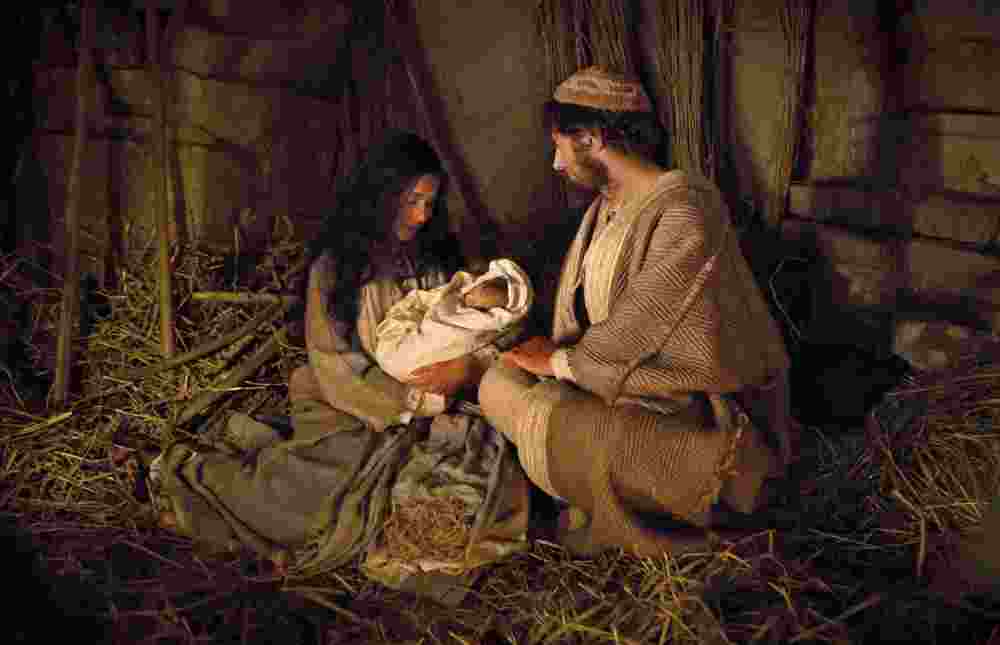 He Looks Just Like His Father
by Ron Susek
@Golden Quill Publications

For unto us a child is born, to us a son is given, and the government will be on his shoulders. And he will be called Wonderful Counselor, Mighty God, Everlasting Father, Prince of Peace.
(Isaiah 9:6)

One wintry night, as I drove through a small town near our home, I saw a "live" nativity at a quaint Lutheran church. I was tempted to stop and say, "He looks just like His Father." I refrained, however, not certain "Mary and Joseph" would catch the metaphor.

Our earthly families can be identified by DNA, yet be radically different in personality, interests, character and even looks. In the Trinity, however, there is not the slightest difference in nature between the Father, Son and Holy Spirit. The only distinguishing feature is the role each plays, something Jesus carefully defined. Yet, each one is lovingly committed to the perfect will of the Father.
Thus, the birth of Christ was not the ordinary birth of an ordinary man. It was the birth of the most unique Person in history. His birth was the incarnation of the Son of God, who was and is coequal to the Father. Literally, then, God became a man. The profound significance of this will take all eternity for us to appreciate.

John 1:14 says that the Word, which was the Son of God, entered a body like ours. When this happened, the Son of God stepped out of eternity into time to become a man to represent the exact likeness of His Father. Herein, Jesus Christ was fully man and fully God. This certainly strengthens our appreciation of our dear Savior God.

Take a moment to consider Christmas from God's viewpoint. Our opening verse reads in part, For unto us a child is born, to us a son is given. God places the emphasis on US. The whole "reason for the season" was to provide the gift of a Savior Who could reconcile us to God the Father.

Think about that. The unapproachable Son of God became an approachable, knowable man so that we can approach His Father. What a the mysterious and yet wondrous fact! The Son of God became Son of man to experience every aspect of our lives without falling into sin, thus qualifying Him to die on the cross for US!
Jesus, who was born in a common manger, perfectly represented His Father's likeness in all His flawless splendor - God's love, mercy, righteousness, holiness, compassion and glory.

This fact, then, may tempt you, as it did me, to approach a live nativity to say, "He looks just like His Father." And never forget that through redemption in Christ, God's highest purpose is to shape you and me in His very likeness as well (Romans 8:29).

My wife, Diane, our American, Canadian and African boards of directors and the staff join me in wishing you a most blessed Christmas experience.

And always remember : Immanuel: God is with you!

Your friend,
Ron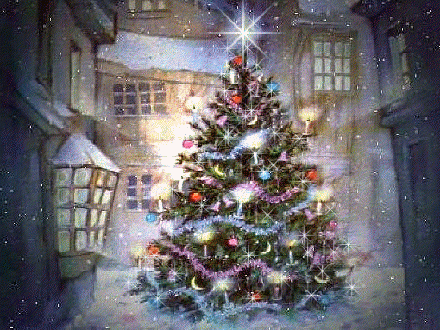 We at SEA/FMI send you our love and prayers
for God's blessings this Christmas.

Late in time, behold Him come,
Offspring of a virgin's womb.
Veiled in flesh the Godhead see;
Hail the incarnate Deity,
Pleased as man with men to dwell
Jesus our Emmanuel.
(from verse two of Charles Wesley's Hark! The Herald Angels Sing)