The fullness of your faith is as vital as the foundation of your faith, especially when it comes to prayer. Read today's edition of FaithWalk: Courage for the Journey.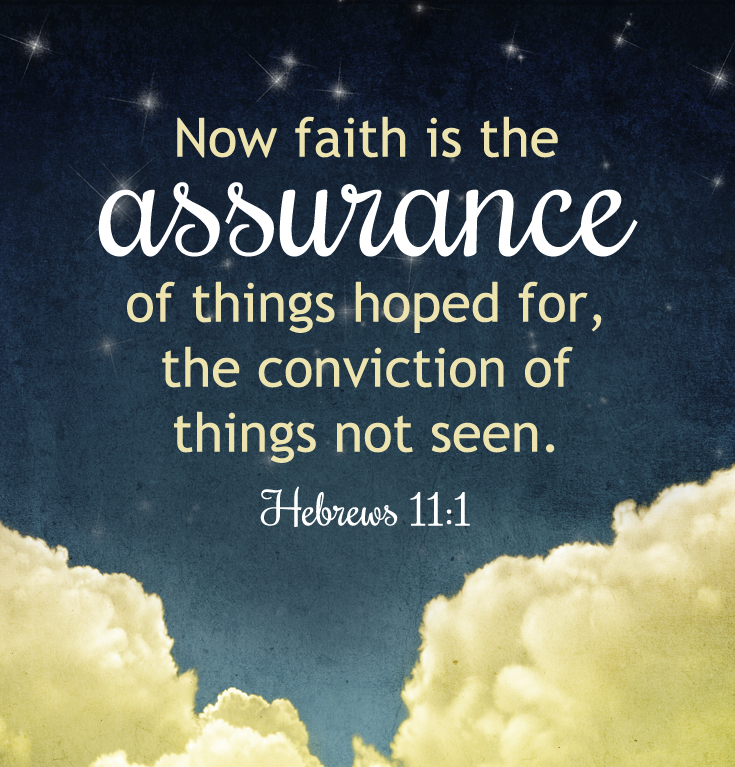 The Fulness of Faith
by Ron Susek
@Golden Quill Publications
Now faith is the assurance of things hoped for, the conviction of things not seen.
(Hebrews 11:1)
The fulness of faith comes as the truths that form the foundation of your faith consume your entire being. You have built your faith on the facts of divine revelation found in both the Bible as well as creation. Herein, your soul has found its resting place. You are completely convinced. No more questions or arguments. You know that you know and cannot be dissuaded. To you, signs and wonders are child's play for those who still lack confidence in the foundation of their faith. You are filled with assurance by trusting the surety of God's Word. For you the matter is settled.

If such rich fulfillment is resting upon the right foundation, you are in a wondrous state of soul. Many of our recent forefathers in the faith captured this understanding and were compelled to both sing and preach about it.

Thinking of that awesome day when we stand before the Lord, it is not possible to match the words of the hymnist quoted in my previous article, who wrote, My faith has found a resting place, not in device or creed. I trust the ever-living one, His wounds for me shall plead. I need no other argument, I need no other plea. It is enough that Jesus died and that He died for me.
Rock solid was his confidence that the blood of Christ washed away every sin, and that he was granted complete pardon through the cross of Jesus Christ.

Time, however, is the great tester of faith. It is one thing to say you believe God, but quite another to trust Him when the fulfillment of God's promises seems beyond the horizon - way out of sight. This is true of both eternal and temporal matters.

We do know that faith and effective prayer walk hand in hand. Here, faith does not remain passive, but rather is an active involvement with God. Here is a true story.

Years ago, I met Arthur Anderson, a retired missionary from India. He became burdened about the spiritual condition of western Canada, a land half way around the world. So, he began to pray that God would send a revival.
He experienced a battle with doubts and concerns when he began to pray. The more he read God's Word and prayed the more he felt the strengthening of his faith. This resulted from the growing assurance that God was inspiring the prayer. So he prayed week after week, month after month, until every part of his being was filled with confidence God had heard and answered the prayer. He called this the "fulness of faith." And indeed, in the early 1970s a revival began in one church and soon swept the city and the region.

Tragically, we have too few in today's Church who pursue God until He grants the fulness of faith. The hour is late and desperate. Let each of us resolve to seek God with wholehearted devotion until He grants His wholehearted answers.

Always remember, Immanuel: God is with you!

Your friend,
Ron