What should you do when your ideals of faith collide with the obstacles of reality and time? Read the answer in today's edition of FaithWalk: Courage for the Journey.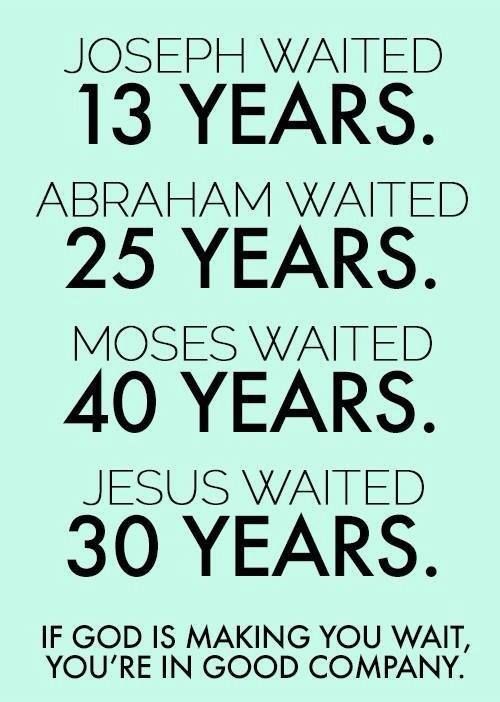 When Ideals and Reality Collide
by Ron Susek
@Golden Quill Publications

And thus, Abraham, having waited, obtained the promise.
(Hebrews 6:15)

On the day of Pentecost, Peter preached a straightforward sermon, calling people to repent and be saved. Three thousand responded positively. Most were Jews. In fact, the early Church was made up almost entirely of Jews.

The book of Hebrews was written in the seventh decade after this grand day of evangelism at Pentecost. Seventy plus years gave sufficient time to wear down the enthusiasm of many about the Savior.
When ideals and reality collide, it is often the ideals that we abandon.

This happened to many Hebrew believers. Following seventy years of rugged realism grinding against their faith, they began to doubt, become discouraged, fall into disillusionment and disband.
Thus, the eloquent writer of Hebrews reminded them that Abraham had to wait for God's promise to be fulfilled, and he certainly had many realities attempt to dissuade him from believing God. The writer of Hebrews caught the one big thing that kept Abraham from growing weak in the knees. It was this: "For when God made a promise to Abraham, since he had no one greater by whom to swear, he swore by himself, saying, 'Surely I will bless you and multiply you'" (Hebrews 6:13-14).

What greater guarantee could God give to Abraham other than to swear by Himself! This put three things on the line: God's trustworthiness, God's character and God's ability to accomplish the impossible.

Time and resistance made God's promise appear beyond reach. Still, he saw the promise fulfilled. Although beyond the years of reproduction, He and Sarah gave birth to Isaac, the son through whom God multiplied Abraham's seed.
This trust did not exalt Abraham's faith, but rather it exalted the God of Abraham's faith. Remember that when you are in the time gap between a promise and its fulfillment. Reality will construct obstacles to oppose your faith, even cause you to drift from the faith.

Stand firm! Be resolved. All of God's promises are "YES" in Christ Jesus (2 Corinthians 1:20) and, as we see in Hebrews, backed by a God who has sworn by His own name to do what He said He would do.

You have a choice. You can let time and reality break the strength of your faith, or you can stand firm until God proves His power to fulfill His promises.

By standing firm in faith through the test of time and oppositions, you take your place among those whom God commends (Hebrews 11:39). And you will blaze a trail of faith for others holding to diving promises that seem far off, even impossible.

Always remember, Immanuel: God is with you!
Your friend,
Ron