ACHIEVING THE IMPOSSIBLE
Thursday, March 1, 2018 by Ron Susek
How can you achieve the impossible? The answer lies in today's edition of FaithWalk: Courage for the Journey.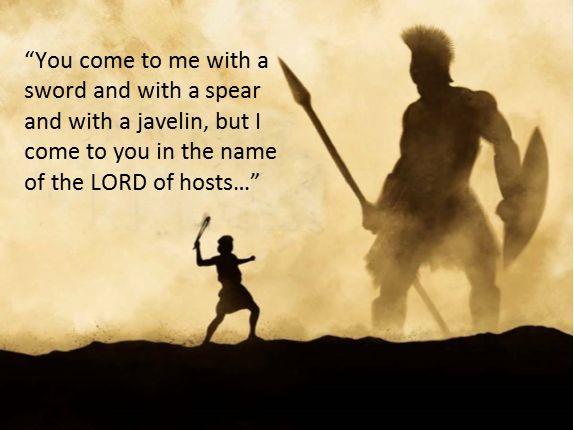 Achieving the Impossible
by Ron Susek
@Golden Quill Publications
So David prevailed over the Philistine with a sling and with a stone, and struck the Philistine and killed him. There was no sword in the hand of David.
(1 Samuel 17:50)

No one ever achieved great accomplishments without strenuous and sacrificial preparation. Reward for great achievements is not handed on a silver platter as an entitlement to undisciplined people. True reward is earned.

There is no arena where this is more true than in the spiritual contest of life. This race cannot be run on legs accustomed to ease. Victory in this war does not come to fainthearted cowards.

Why should this not be so? Because your enemy is fierce, the stakes are high and the reward is eternal. The Adversary is savagely evil, hates your God, and would delight to destroy you before His eyes.

You cannot prepare to withstand and overcome spiritual battles by a few short Bible studies. Your all-wise heavenly Father will put you through a long, arduous time of preparation for two reasons. The first is to remove all affinities with this world that will not withstand the rage of the coming contest. The second is to replace those depraved affinities with wholehearted love, and unwavering faith and steadfast obedience toward the God of your salvation. Such warriors Satan has never been able to defeat.
The arena of your contest is not of this world. It is not warfare with flesh and blood (Ephesians 6:10-18). It is a war in the heavenly realms, requiring direct confrontation with principalities and powers that wrestle hard to illegally occupy places of authority that were stripped from them by Jesus Christ on the cross (Colossians 2:15).

Thus, the trained and tested Christian knows how to use the armor of God, and does not flee the battlefield when hot, searing arrows land close enough to be felt.

And at the end of each victory, the true servant of God humbly places the glory at the throne of God, knowing that without His power and provision, the great achievement would not have been possible.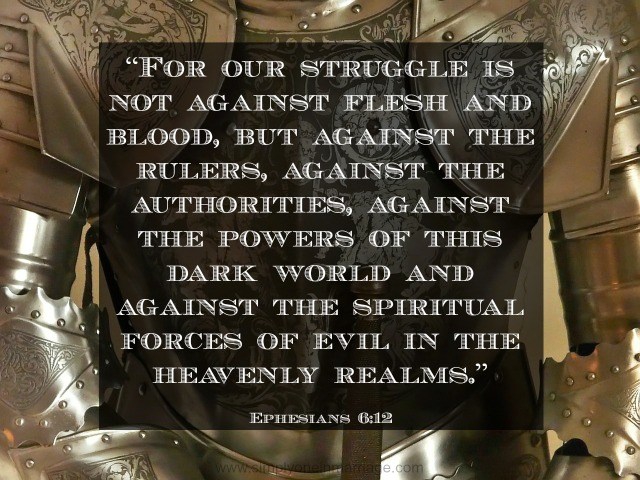 As the giant lies prostrate at your feet, it will be clear that you achieved the impossible by the power of God. Herewith, you deserve the reward for bringing such honor and glory to God.

Always remember, Immanuel: God is with you!
Your friend,
Ron



---
---