Do you know that Jesus' silence was as important as the words that He spoke? Read about it in today's edition of FaithWalk: Courage for the Journey.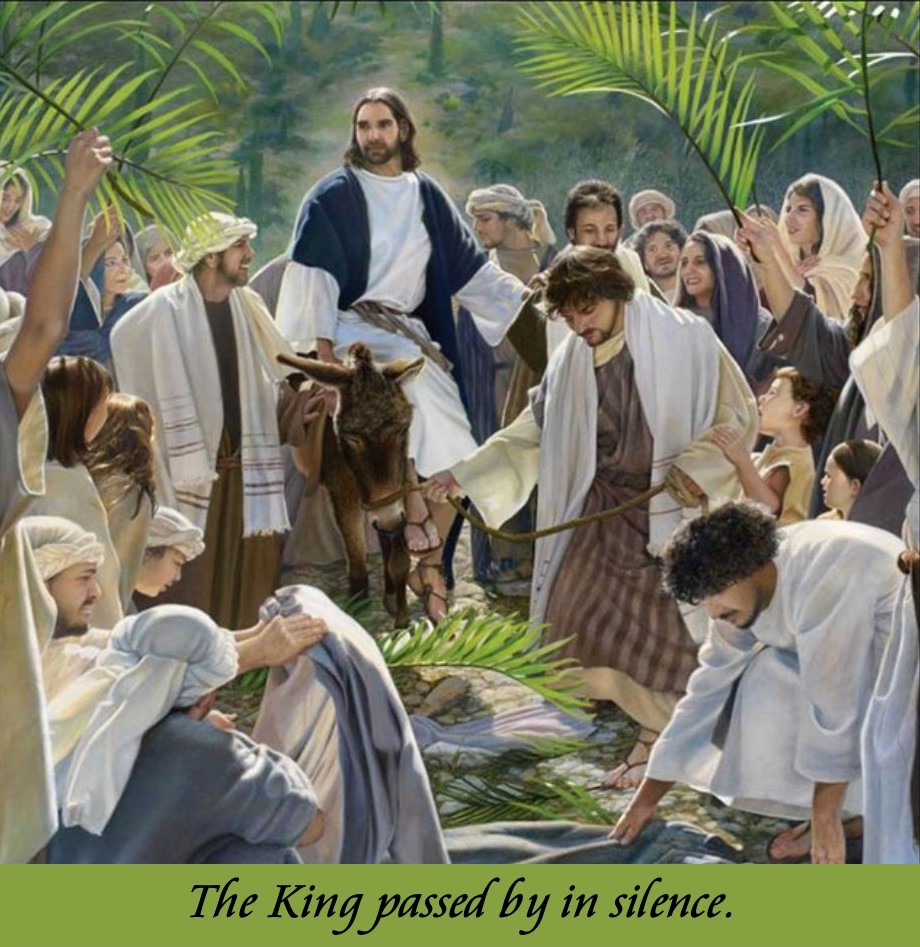 The King Passed By in Silence
by Ron Susek
@ Golden Quill Publications
I still have many things to say to you, but you cannot bear them now.
(John 16:12)
Shortly before Jesus' entrance into Jerusalem on Palm Sunday, He told those closest to Him that there were things they were not ready to hear. What truth did Jesus secret in silence? Was it truth that would have stirred confusion . . . overwhelmed them . . . discouraged them . . . terrified them? Well, we just do not know.

What we do know, however, is that Jesus made a remarkable promise: the mysteries in His silence would be revealed by the Holy Spirit. This text is worth reading with a few comments added (in brackets):

When the Spirit of truth comes [He came at Pentecost], he will guide you into all truth [He will illuminate God's Word to our understanding], for he will not speak on his own authority, but whatever he hears he will speak,and he will declare to you the things that are to come [end-time events]. He will glorify me, for he will take what is mine [Jesus is the Word] and declare it to you. All that the Father has is mine [although the Father is greater than the Son, they are one: John 10:39]; therefore I said that he will take what is mine and declare it to you (John 16:12-15).

How great is that? You will not be left in the dark. At the instant of conversion, God's Spirit comes to dwell in you, and to teach you what Jesus held in silence.

When we know too much ahead of time, we tend to act ahead of time - like Moses when he killed an Egyptian or Peter when he cut off a soldier's ear. Jesus wanted nothing, including dedicated disciples, to hinder Him from going to the cross.

Had Jesus called for His Father's help, over twelve legions of angels would have swooped to earth and carried Him to heaven (Matthew 26:53). But He would have gone alone without one redeemed person. Thus, His silence was partly to keep His path to the cross unhindered. Once on the cross, His silence was broken by these eternal words of grace, "Father, forgive them, for they know not what they do" (Luke 23:34).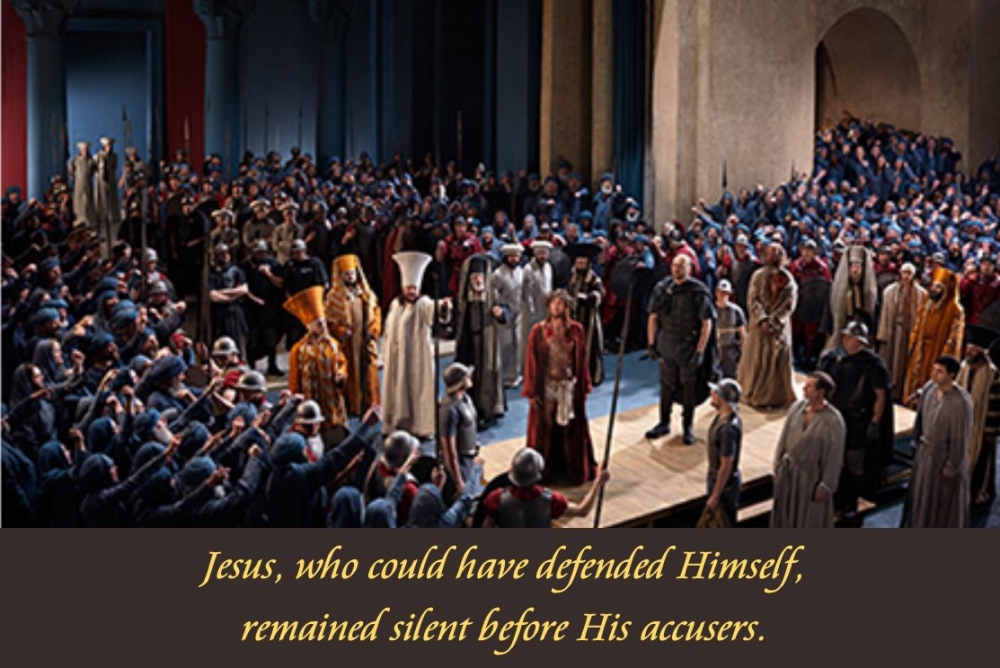 Jesus, who could have defended Himself, remained silent before His accusers. His self-defense before man, however, would have left us with no defense before God.

Many before whom Jesus remained silent went to their graves not knowing it was the Savior/King who had passed by them in silence. Are you today among the imperceptive of yesteryear? Today, confess and repent of your sins, and trust only in Jesus' blood shed at the cross to take away your sins. Then, the mysteries of the future that Jesus held in silence will be yours as the Holy Spirit comes to teach.
This is the promise Jesus Christ made to you!

Always remember, Immanuel: God is with you!

Your friend,
Ron