PERFECTING FAITH
Thursday, April 26, 2018 by Ron Susek
Do you realize that God is always perfecting your faith? I think you will see what I mean by reading today's edition of FaithWalk: Courage for the Journey.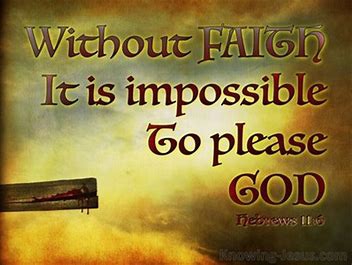 Perfecting Faith
by Ron Susek
@Golden Quill Publications
. . . looking to Jesus, the founder and perfecter of our faith . . .
(Hebrews 12:2)
You may be deeply in love when you get married, but a lifetime of perfecting your love lies before you. That never happens without storms that threaten to undo all you believe you have. Those who weather the storms discover deeper levels in one another, plus greater wisdom in communication. Not until death do you part will you have perfected your relationship.

The first thing we know about a relationship with God is that it is built upon a faith premise. This is so important that Hebrews 11:6 reads: "And without faith it is impossible to please him, for whoever would draw near to God must believe that he exists and that he rewards those who seek him."

The logic is obvious. If you love God you want to please Him. If you want to please Him you must believe Him. And to believe Him, you will have to discard all false notions about Him. This will be the deepest level of testing you will ever face.
This explains a lot about Abraham's ordeal with Isaac. The only way God could drill down to the core of Abraham's faith was to see if he would - by faith - obey that which flies against God's nature.

Nothing could have been further from the loving heart of the God he came to know than to command the murder of his son, Isaac, and THAT by his own hand! This inconsistency could have frozen Abraham. Too much reasoning would have brought flagrant disobedience based upon assuming he was more moral than God.

Nothing fit. Reasoning went out the window. Abraham's childlike faith in the God he knew was challenged beyond measure. Worse still, he had no way of knowing the outcome until one split second before plunging a knife into his son.
Did God want Isaac dead? Absolutely not! God takes no delight even in the death of a sacrificial lamb (Isaiah 1:11). But He takes great delight in the death of self-governance in order to complete faith-obedience toward Himself.

So, when God calls us to act upon something that is foreign to His own nature, it is to see if anything foreign to Him resides in your nature. To do so requires a test of faith that goes to the core of all that you may cherish. God's purpose is not to remove a beloved son, but to remove any hidden area of the heart that made it impossible for God to establish a covenant with Himself.

Never be found questioning God's morals, ethics or laws. Instead, let Him test you to the deepest core of your being. Who knows what appointment He has awaiting you.

Always remember, Immanuel: God is with you!
Your friend,
Ron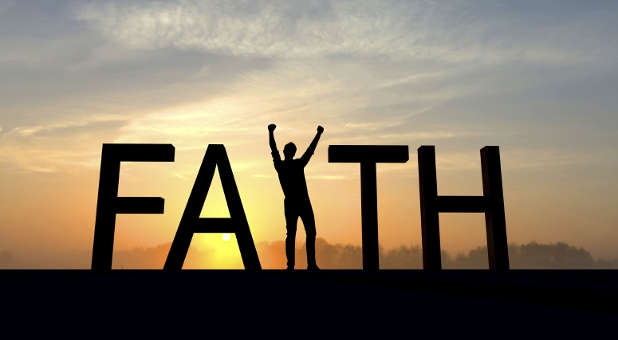 ---
---