EARTH'S BRIGHTEST LIGHT
Thursday, May 24, 2018 by Ron Susek
How often have you treated someone nicely, then turn critical if they are unkind in return? Do not miss today's edition of FaithWalk: Courage for the Journey.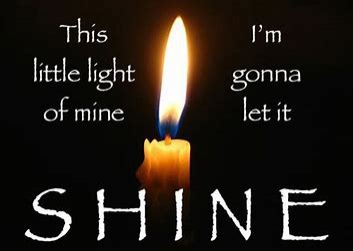 Earth's Brightest Light
by Ron Susek
@Golden Quill Publications

. . . let your light shine before others, so that they may see your good works and give glory to your Father who is in heaven.
(Matthew 5:16)

A candle does not have a response, whether it is being praised for its radiant beauty or being snuffed out. While it has no capacity to respond, YOU do! If not careful, you can easily snuff out your own candle (light).
Notice that Jesus did not say that you should do good works to be praised by man, but that your Father in heaven may be glorified, no matter how people respond to you. The more you do good works for the sake of your heavenly Father, the less you are concerned about the response to you.

Do not be surprised when the lack of light in another has a dark response to the light shining through you. Remember that the brighter one's light, the more painful it is to the eyes of one accustomed to the dark. Here are some undesirable responses you may get to the light of God in your life.
When bitterness meets with love, it may respond cynically toward your motive.

When anger meets with calmness, it may enrage all the more.

When cruelty meets with kindness, it may increase its nasty ways.

When turbulence meets with peace, it may accuse you of being too passive.

When agitation meets with patience, it may call you non-caring.

When criticism meets with a soft tongue, it may view you as lacking perception.

When selfishness meets with giving, it may curse you as foolish.

When waywardness meets with faithfulness, it may call you unrealistic.

When harshness meets with gentleness, it may become even harsher.

When lust meets with self-control, it may not react well to conviction.

Jesus told you to expect bad reactions to the fruit of the Spirit. People who hate God hate His light in you. So, stop being surprised. Stop expecting unredeemed hearts to admire your redeemed heart. They are handling life with the tools they inherited from their sin nature. If anything, be amazed when they do respond well and glorify God for what they see in your life.

So, do not let bad reactions snuff out your light, and most certainly do not snuff it out yourself. Your purpose is not to control how people react, but rather to let your light, which originated in heaven, shine. That is your calling.

Always remember, Immanuel: God is with you!
Your friend,
Ron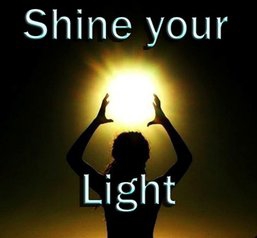 ---
---