Do you want resolve for a troubled situation? Read today's edition of FaithWalk: Courage for the Journey.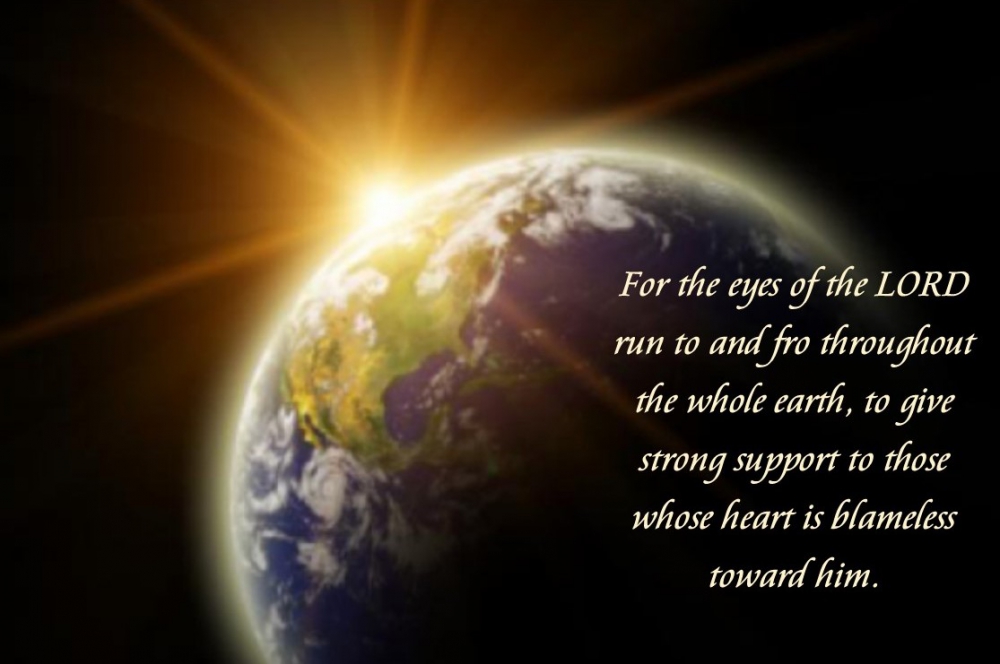 The Divine Search
by Ron Susek
@Golden Quill Publications
For the eyes of the LORD run to and fro throughout the whole earth, to give strong support to those whose heart is blameless [or whole] toward him.
(2 Chronicles 16:9)

The eye of God constantly scans the earth in search of those who wholeheartedly love Him. The benchmark of love is obedience.

It is worthy to read through the life stories of Israel and Judah's kings at least once a year. The pattern is perfectly consistent.
Of the forty-eight kings of Israel and Judah listed in the Bible, eight were either obedient or partially obedient and thirty-five were flagrantly disobedient. God's response to each is predictable. Those who loved and obeyed God were delivered from difficult situations. Those who did not faced insurmountable problems.

Why do we find it so hard to love God? Because true love means the death of your rights to yourself.

This is easily noticeable when two people are in the first blush of love. They are ready to surrender all rights to one another. Then, after marriage, the tug-of-war for my rights begins. It is not until each one dies to his or her demand for rights in order to serve the other that they enter into genuine love.

And so it is in our relationship with God.

Why do we find it so hard to obey God? Because we have self-oriented desires that demand fulfillment.
This is easily seen in the many Christians who pray, Thy will be done, when deep within their hearts they are saying My will be done. They rush to the throne of God to gain His blessing when their plans are falling apart. But it never occurs to them to seek God until He opens His plans for their lives.

As the eye of God scans north and south, east and west, what does He see each time He passes over you? Does He find a reason to stop and abide because He finds you abiding in Him? Does He see a heart of love willing to surrender all rights to self in order to please Him? Is this evidenced by acts of obedience fulfilling what you know to be His will?
If so, be encouraged. The obedient kings of history - men like David, Asa, Josiah, Hezekiah and a few others - witnessed the hand of God answering the deepest cries of their hearts, often delivering them from impossible situations.

So it will be with you. "For the LORD God is a sun and shield; the LORD bestows favor and honor. No good thing does he withhold from those who walk uprightly" (Psalm 84:11).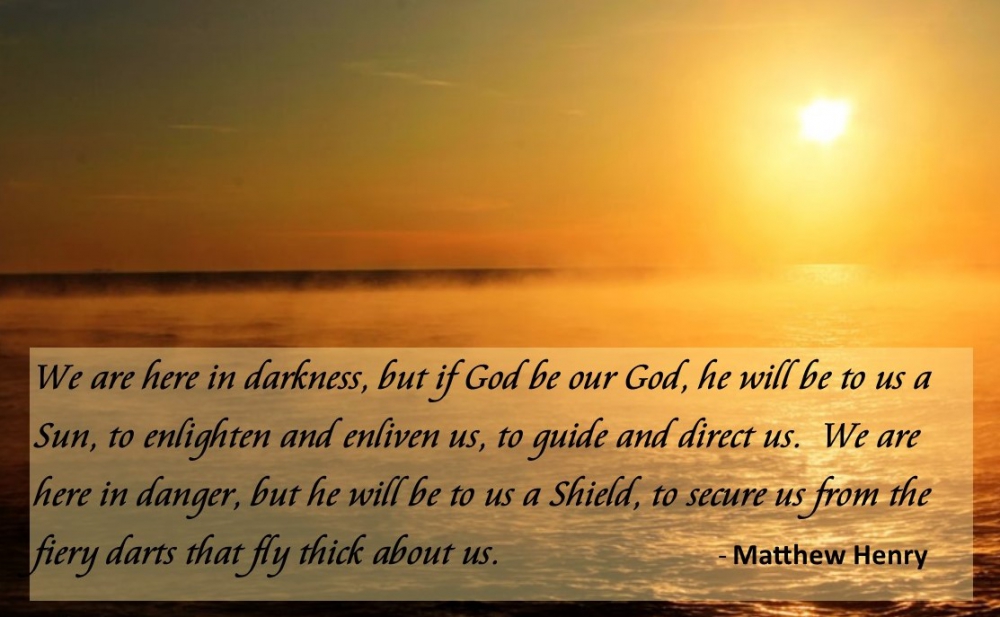 Always remember, Immanuel: God is with you!
Your friend,
Ron