Sleepless nights are well known to people who seek to walk close to God. Discover what this means by reading today's edition of FaithWalk: Courage for the Journey.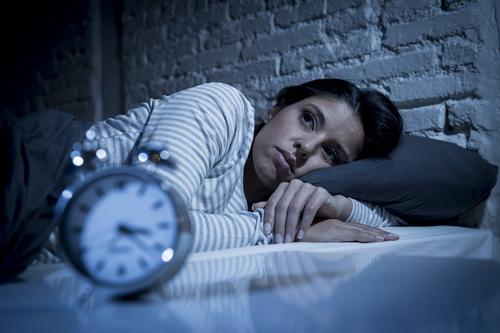 Faith Amid Sleepless Nights
by Ron Susek
@ Golden Quill Publications
You have kept count of my tossings: put my tears in your bottle. Are they not in your book? Then my enemies will turn back in the day when I call. This I know, that God is for me.
(Psalm 56:8-10)
Do not be surprised when you seek to walk closer to God and discover unusual turbulence in your spirit, the kind that causes sleepless nights.
Why would this be? Because the closer you walk with God, the more you enter the real war zone in the heavenly realms. This is where spiritual wrestling takes place, and often spills onto earth, affecting families, societies and nations.
Contending with these tossings of the spirit is some of what Paul must have had in mind when he spoke about sharing in the sufferings of Christ. Although Satan was defeated when Jesus went to the cross, he still rages in a futile attempt to reverse the outcome of a war he has already lost. His thrashings can and will be felt by those who walk closely with God.

There are other times when a traumatic event sets the soul on alert and sleep is hard to find. Other times, there may not be a known event in your life, but you are experiencing a spiritual war in the heavenly realms. Thus, you pray in faith, knowing that you are guarded on high.

David endured the "tossings of the soul" because, by faith, he knew that his enemies, both in the heavenly realms and on earth, would be turned back. The discomfort of his spiritual wrestlings did not discourage his faith. Despite the pressure, he was able to say, "This I know, that God is for me."

Indeed, the world will witness the evil one silenced at the coming of the Prince of Peace. The tossings are like waves in a storm. When the threatening winds end, the boiling waves settle into peaceful quietude. In this light, despite the fury of the storm, faith knows to rest in the Almighty plan and purpose of God.
Your victory comes when every part of you can rest in the truth of David's words, "I know that God is for me.."

Always remember, Immanuel: God is with you!
Your friend,
Ron