How do you respond when Jesus speaks to you? You do not want to miss today's edition of FaithWalk: Courage for the Journey.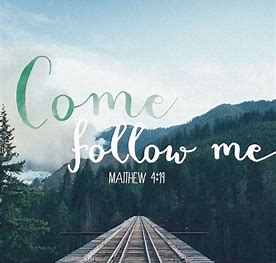 Bypassed
by Ron Susek
@Golden Quill Publications
Whoever hates me hates my Father also.
(John 15:23)
Jesus was a full-blooded man, but did not possess features that draw attention. ". . . he had no form or majesty that we should look at him, and no beauty that we should desire him" (Isaiah 53:2). He could easily pass through a crowd unnoticed.
What set Him apart was that He lived God's holiness, spoke God's truth and did God's works. Those three things cut to the heart of all who met Him. No one could remain neutral. He provoked questions that forced decisions.

Today, we still wrestle with the same questions as did those who heard Him in person. The problem is that all of us are born dictating life on our own terms. Then, Jesus confronts us with words like these, "If I had not come and spoken to them, they would not have been guilty of sin, but now they have no excuse for their sin" (John 15:22).

What about you? There you were, passing through life convinced that your perceptions, actions and reactions were just fine. You saw life through a self-centered lens. You judged the flaws of others while dismissing them in yourself.
Then, Jesus stands before you; gentle, firm, undeniable and strangely inescapable. His holiness requires holiness in you. His words, "Follow me," pierce deeply. You want to say "yes", but resistance stirs. The choice is unavoidable. Your response directly affects both Jesus and His Father: Whoever hates me hates my Father also. Conversely, whoever loves Jesus loves His Father.

You may deny hating Him, but continue seeking ways to escape His ultimatum. You hide behind hypocrisy in others, yet cannot deny your own. Perhaps you are capable of outsmarting Jesus, saying that His commands are too unrealistic to be followed.

When this happens, His response is always the same: "You hate me and you hate my Father, who is greater than I." Keep arguing and He may walk away, leaving you alone. With the pressure of His presence released, you may not realize that you were just bypassed.
Now, you are on your own. But deep inside you know that you missed something of profound value and importance. Like Jonah, you run away, attempting to avoid facing Jesus again. You know that He is right, but your heart demands its own terms. Sadly, you are losing time. At some point He will bypass you. Your opportunity will fall to someone else.

Jesus may say things like, "Surrender that to Me," or "Take that action for Me," or "Love that despicable person." Your love will be measured by the level of your obedience.

Be careful! The lost person may be bypassed for eternity. You, as a believer, may be bypassed for service that would have gained great reward. Don't risk it!

Always remember, Immanuel: God is with you!
Your friend,
Ron