Did you know that God feels indignation? We are beginning an amazing series on the emotions of God in today's edition of FaithWalk: Courage for the Journey.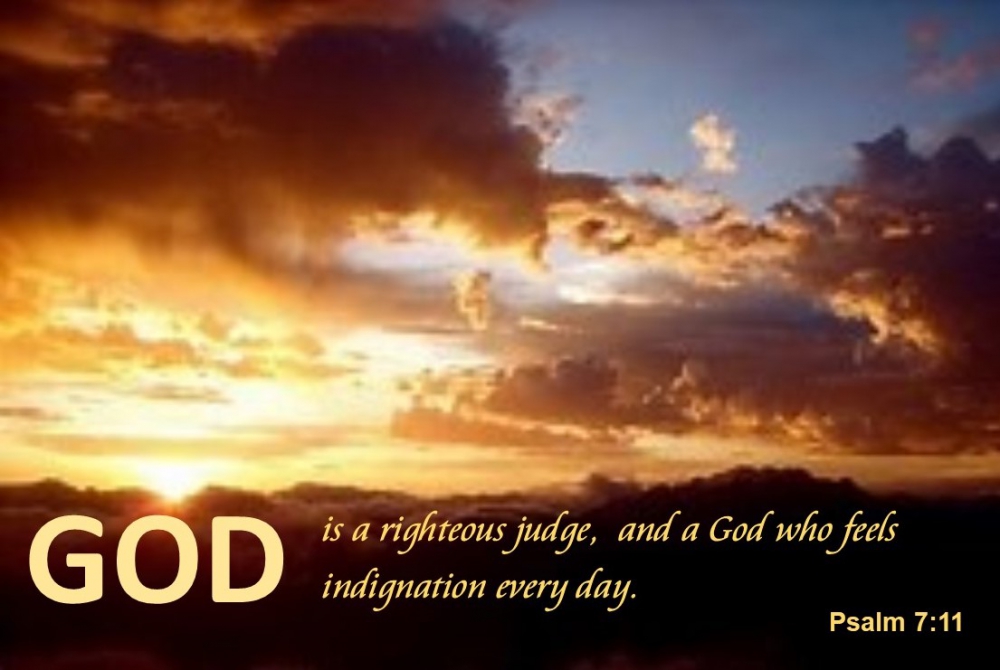 The Emotions of God (Part One: Indignation)
by Ron Susek
@ Golden Quill Publications

God is a righteous judge, and a God who feels indignation every day.
(Psalm 7:11)
Parenting is hard work. Although provoked by misbehavior, every parent must maintain balanced emotions, knowing when to punish and when to be patient. The ultimate Parent - God - must balance His emotions every day, only on a grander scale.

Did you notice the last part of today's verse? It reads . . . a God who feels indignation. Think of that. He feels indignation every day. Webster's dictionary defines indignation as "anger aroused by something unjust, unworthy, or mean." That is an emotion. Only fools poke at God's emotions with insults, defiance and disbelief.

How dismissively the world treats God as an emotionless Being in the sky. No matter what insults we throw at Him or laws we ignore, it is assumed that He should absorb rebellion without a response.

Every day, God observes people shaking angry fists at Him, mocking Him, denying His existence and violating His laws. Furthermore, He sees people violating one another. And to these things, He feels indignation.
It is good that we are not God. The global scene is so maddening that moral people are often heard to say, "Let's end it all right now." But God is a righteous judge. His anger is balanced by everlasting love coupled with longsuffering. Thus, as intense as His valid anger may be, in wrath He remembers mercy (Habakkuk 3:2)!

Where do you suppose our emotion of indignation comes from? An ape? No! Righteous indignation is felt by God Himself and, while we as humans may slip into unrighteous indignation, righteous indignation is a proper emotional response to a violation. Obviously, God has the greatest capacity to govern His indignation by wisdom and everlasting love.

For instance, contrast how God handles indignation with how we handle it. We race to judgment, condemnation and retribution. God, who feels indignation every day, extends kindness. But His kindness has a purpose. The Apostle Paul wrote, "Or do you presume on the riches of his kindness and forbearance and patience, not knowing that God's kindness is meant to lead you to repentance?"
Just as a soft answer turns away wrath, so kindness can soften the hardest soul. While rebellious behavior awakes divine indignation, God mercifully extends kindness to give us opportunity for repentance.

But do not exhaust His mercy! Whatever trouble befalls you will be in just proportion to the retribution called for by God's indignation. No one can withstand His wrath.

Be wise. Know that the same God who feels indignation every day can also be pleased every day (Hebrews 11:6).

Always remember, Immanuel: God is with you!
Your friend,
Ron