Do you fear God's wrath? If not, why not? Do you trust God's wrath? If not, why not? Read today's edition of FaithWalk: Courage for the Journey.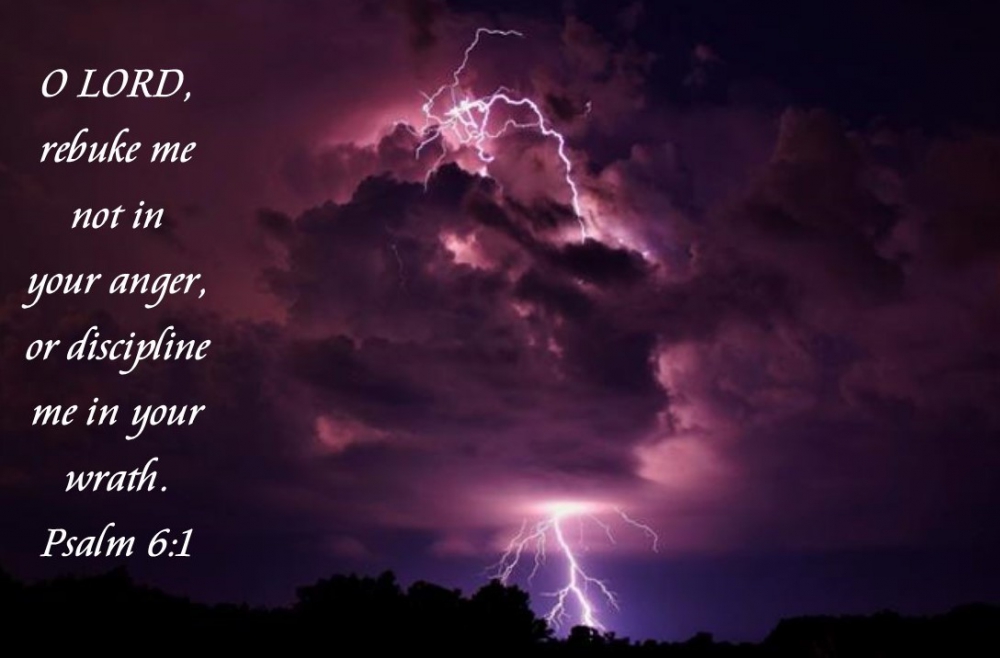 The Emotions of God (Part Two: Wrath)
by Ron Susek
@ Golden Quill Publications
O LORD, rebuke me not in your anger, or discipline me in your wrath.
(Psalm 6:1)
One atheist characterized God as a wrathful, wild-eyed desert God with his garments and hair blowing wildly in the winds of wrath as he races to and fro to inflict pain.

That is certainly descriptive, but foreign to the God of the Bible. Does God have the emotion of wrath? Yes. But it is not unhinged by psychological imbalance. In fact, the Psalmist wrote, "For his anger is but for a moment, and his favor is for a lifetime. Weeping may tarry for the night, but joy comes with the morning" (Psalm 30:5).

What is the point? God's wrath will only seal eternal doom at the Great White Throne of Judgment, when all who never wanted their Creator will be forever separated from His presence (Revelation 20:11-15). When His wrath falls upon a person or a nation today, it is for the purpose of producing repentance so that redemption can be fulfilled.
Habakkuk understood this when God was sending the Babylonians to conquer the rebellious Israelites. He was not informing God of a new idea, but praying in the knowledge of the ways of God: "O LORD, I have heard the report of you, and your work, O LORD, do I fear. In the midst of the years revive it; in the midst of the years make it known; in wrath remember mercy" (Habakkuk 3:2).

God's wrath is a valid emotion, without which He would be a docile milquetoast in the sky letting mankind's sinful rebellion rule the world.

King David invited God's rightful rebuke. Rather than growing bitter over the pain God inflicted, he, like Habakkuk, knew that the purpose of wrath was to produce repentance. And that David did. Although he was obviously passing through a time of suffering, he knew that by happily complying with God, "All my enemies shall be ashamed and greatly troubled; they shall turn back and be put to shame in a moment (Psalm 6:10).

How do you respond to God's wrath in your life? Do you despise it or welcome it as a necessary part of God's love, always working for your well-being?
It would be wise to view God as an all-loving Father who will discipline you in His wrath rather than banish you from His presence. Resist His rod of wrath long enough, however, and eternal separation is a choice made by you, not God.

Always remember, Immanuel: God is with you!
Your friend,
Ron