How well do you understand God's heart? Let's continue looking at God's emotions in today's edition of FaithWalk: Courage for the Journey.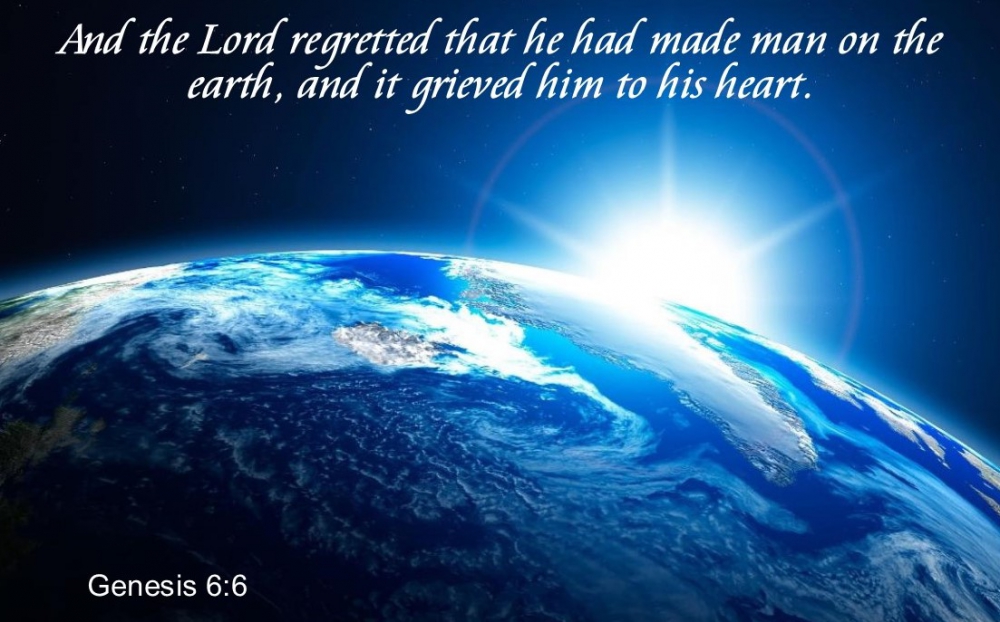 The Emotions of God (Part Four: Grief)
by Ron Susek
@Golden Quill Publications
And the Lord regretted that he had made man on the earth, and it grieved him to his heart.
(Genesis 6:6)
Grief is a painful emotion when a beloved treasure is torn from your heart. When Adam fell into sin shortly after creation, God experienced both grief and regret.

Was God second-guessing His choice to create a magnificent universe, and establish mankind as the highest of all other creation?

Created in God's image, mankind became the only part of creation capable of choice based upon the power of reason. All other creation functions by laws and instinct. For instance, while planets unknowingly orbit solar systems, animals respond to their environment by instinct which, of course, is God-designed. But only mankind can reason through the consequences - good or bad - of actions. This power is part of what it means to be created in the image of God.

Did God's grief over Adam's choice to sin cause Him to regret His choice to create mankind in the first place?
Indeed not! We know that love resides at the center of God's emotions. God is love (1 John 4:8). This leads to the conclusion, then, that God's deep grief and regret was over the suffering and death that Adam unleashed upon himself and his descendants - you and me.

God, who is the same yesterday, today and forever, foresaw all things yesterday, today and forever. He saw the billions of people who would be massacred over the centuries through war. He saw man creating false gods, even worshiping tree stumps. He saw the millions of women who would be deceived by the abortion industry. He foresaw homes that would not survive the power of selfishness. He saw thieves prowling the night streets and lustful rapists seeking bodies to devour for pleasure. He saw injustice reign and people herded in human trafficking.

The sights filled Him with grief and regret, not for what He made but for the consequences to follow Adam's choice.

But God did not stop with grief and regret. His love brought forth the pre-planned redemption carried out when Jesus would shed His blood on the cross. He opened the way for all to come to His Father.
As a result, every time a sinner seeks His mercy, grace and forgiveness at the cross, God's grief turns to gladness and His regret turns to joy.

Always remember, Immanuel: God is with you!
Your friend,
Ron