Have you ever started something you were certain God called you to do, but never finished it? Discover why in today's edition of FaithWalk: Courage for the Journey.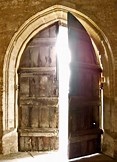 The Danger of Substitute Activity
(The Discipline of "this one thing I do")
by Ron Susek
@Golden Quill Publications

But one thing I do: forgetting what lies behind and straining forward to what lies ahead, I press on toward the goal for the prize of the upward call of God in Christ Jesus.
(Philippians 3:13-14)
A woman was seeking counsel from a Christian leader about discerning and fulfilling God's will in her life. He offered her excellent advice.

He said, "When God calls you to do something, it is like a door opening and bright light shining through. You see clearly. You see the beginning and the end, although there is a long road between those two points. But you have the complete overview.

"It is not long, however, before another door opens, then another followed by yet another. Light streams through them all, and they seem to relate to the original door. So, you begin trying the doors. Chances are, you are being lured into "Substitute Activity" to distract you from putting all your time and energy into the original vision."

That is not a new ploy of the devil. Never forget how he lured Eve. He promised that if she would become like the One she loved the most - God - all she had to do was eat the forbidden fruit. What she thought was added light became horrific darkness that lingers to this day. Likewise, substitute activity can snuff out the original light of your vision.
Sadly, like Eve, it is tempting to try the new ideas that burst through the doors that surround the original door. In time, however, the competing doors will complicate your vision, rob your time and sap your energy.

Yes, the other ideas appeared good. But then, is not Satan an angel of light? He will blind you with light, as do false prophets and teachers, until you can no longer see.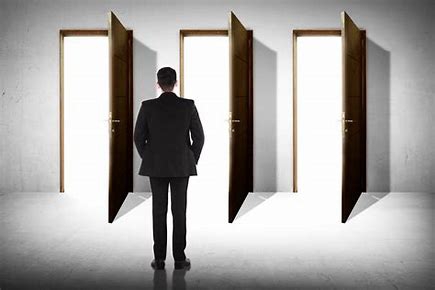 Guard yourself from doors that open, even when light is streaming through. What may be light for another may be a blinding distraction for you, keeping you from "this one thing I do." Avoid "substitute activity." Follow the light that first burst through the door that God opened, that fresh new calling that you knew He placed before your eyes.

Always remember, Immanuel: God is with you.
Your friend,
Ron