IS IT WORTH LOSING SLEEP?
Thursday, February 21, 2019 by Ron Susek
How badly do you want to find and fulfill God's purpose for your life? Gain some practical thoughts in today's edition of FaithWalk: Courage for the Journey.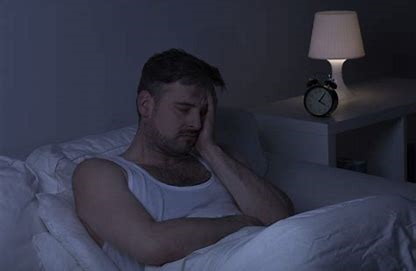 Is It Worth Losing Sleep?
by Ron Susek
@Golden Quill Publications

In these days he went out to the mountain to pray, and all night he continued in prayer to God.
(Luke 6:12)
Is it worth losing a good night's sleep to discern the mind of God? Jesus did. Consider the night before selecting his twelve disciples. His Father knew the eleven who would be loyal and the one who would betray His Son.

Eleven were made fit to spread the Gospel, one was not. Nothing, however, could overpower God's sovereignty. All things worked to the fulfillment of His will. Eleven were molded into evangelists who went forth to advance the Gospel. One tried to derail it, but in the end his betrayal helped to establish it.

The gulf between the eleven and the one could not have been wider. Eleven proved to be sons of God and one the son of perdition. Yet, until the end they all looked the same. At the last supper, for instance, when Jesus said, "One of you will betray me," the eleven did not point at the one to say, "We know it is you." It was only at the end that Judas' dark motive emerged.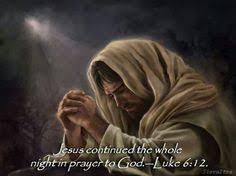 God knew all of this as His Son sought His guidance through the night three years earlier as He was choosing His disciples. The point is this: All things - both good and evil - fall into the hands of God to fulfill His purpose. Jesus knew this. Trusted it and acted upon it when He chose Judas to be His disciple the next day. Knowing that all things are orchestrated by His Father for the fulfillment of His purposes, Jesus was able in the garden to address the betrayer as "Friend."
What about you? Is it worth losing a good night's sleep to find the leading of God? And when people betray you, and seemingly mess up the plans you have made, can you view them as "friends"?

The deep question that must be answered is this: Will you seek the face of God, act upon what you believe is His leading, then trust Him with the outcome, be it the goodness of the eleven or the evil of the one?

Trusting in God's sovereign wisdom will be one of the greatest tests of faith you will face in life, especially when people and circumstances appear to be derailing God's purpose for your life.

Indeed, it is worth losing a good night's sleep to gain Divine direction. Then you can rest with confidence whether you are being affected by eleven or the one. God WILL fulfill His perfect plan for your life.

Always remember, Immanuel: God is with you.
Your friend,
Ron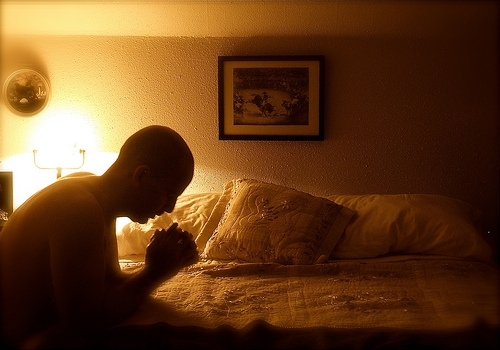 ---
---