GOD'S MYSTERIOUS WAY
Thursday, February 28, 2019 by Ron Susek
Have you given thought to the mysterious way God has worked in your life? You do not want to miss today's edition of FaithWalk: Courage for the Journey.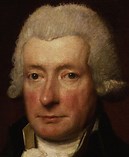 God's Mysterious Way
by Ron Susek
@Golden Quill Publications

Your way was through the sea, your path through the great waters; yet your footprints were unseen.
(Psalm 77:19)

It is easy at times to feel abandoned, even forgotten by God. But as certain as the winds rush through the forests to be cleansed and renewed for the cities, God is mysteriously working His purpose in our lives.

William Cowper was famed for his poetry, but much more for writing great hymns such as There is a Fountain Filled with Blood and O for a Closer Walk with God.

But did you know that prior to that he suffered such mental struggles that his father placed him in an asylum for treatments? While there, a Christian doctor presented him with the Gospel of Jesus Christ.

One day, upon reading the story of Jesus raising Lazarus from the dead in John 11 followed by Romans 3:25, God opened Cowper's eyes to the beauty of the grace offered him in the Gospel. Here are Cowper's own words from his journal about the experience:

"Immediately I received the strength to believe it, and the full beams of the Son of Righteousness shone upon me. I saw the sufficiency of the atonement He had made, my pardon sealed in His blood, and all the fullness and completeness of His justification. In a moment I believed, and received the gospel . . . my eyes filled with tears, and my voice choked with transport; I could only look up to heaven in silent fear, overwhelmed with love and wonder."
Cowper may have been reflecting upon the tumultuous road that ended in liberation by the Gospel that led him to write the words of what some say was his last song. His words transcended generations, bringing light to many dark corners.

God moves in a mysterious way
His wonders to perform;
He plants His footsteps in the sea
And rides upon the storm.

Deep in unfathomable mines
Of never failing skill
He treasures up His bright designs
And works His sovereign will.

Ye fearful saints, fresh courage take;
The clouds ye so much dread
Are big with mercy and shall break
In blessings on your head.

His purposes will ripen fast,
Unfolding every hour;
The bud may have a bitter taste,
But sweet will be the flower.

Despite the struggles you may face, know that God is working a plan, the mystery of which you may not understand today, but you will in time. Your part is to endure by faith. God's part is to fulfill His purpose.

Always remember, Immanuel: God is with you.
Your friend,
Ron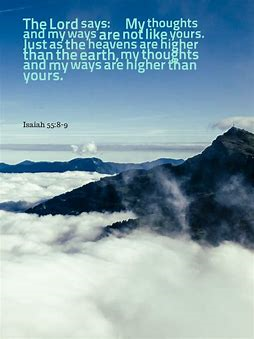 ---
---