DON'T TOUCH THE ARK
Thursday, March 7, 2019 by Ron Susek
Have you considered the price of being greatly used by God? There may be some heart-searching insights in today's edition of FaithWalk: Courage for the Journey.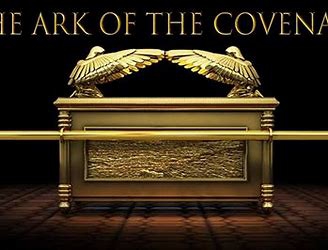 Don't Touch the Ark
by Ron Susek
@Golden Quill Publications

Uzzah put out his hand to the ark of God and took hold of it, for the oxen stumbled.
(2 Samuel 6:67)

King David led Israel to retrieve the Ark of the Covenant from the Philistines. In the Ark were the Ten Commandments and a bowl filled with manna - reminders of God's laws and His faithfulness to deliver.

There was great joy until the oxen stumbled and the Ark began to sway. Uzzah's name means strength, which may explain why he employed his natural strength to steady the Ark. This act of touching the Ark, however, led to his death.

There may be another reason that led to the forbidden act of touching the Ark. It had resided in Uzza's father's home for some 20 years before being moved. It is said that familiarity breeds contempt, and he may have become overly familiar with the holy, thus losing his reverential fear and worship of God. Whatever the motive, it led to his peril.
Israel was engaged in the great work of honoring the Ark of God's Covenant by restoring it to its proper resting place. How sad that their rejoicing was interrupted by Uzzah's fatal act.

It can sound noble to pray, "O, God, use me in a mighty way." Wise people, however, who have had God call them to a great responsibility pled with God to enable them by changing them. Isaiah, for instance, pled to be cleansed of unclean lips.

The rule to remember is this: When God begins a great work through you, don't touch the Ark. Your strength cannot steady it. You cannot instruct it. All you will gain will be a shameful end.

Every work of God has times when the oxen stumble, and it appears that it will crash to the ground. This is when you must fight the instinct to steady it by your own strength. We all tend to plot clever solutions rather than pray until God moves in His wisdom, time and power. In the end this reveals our impertinence, even unbelief.
Always remember, a work of God is just that . . . a work of God! What God initiates He completes, no matter how badly circumstances may cause it to wobble. Yes, do pray to be mightily used of God, but do not touch the Ark.

Always remember, Immanuel: God is with you.
Your friend,
Ron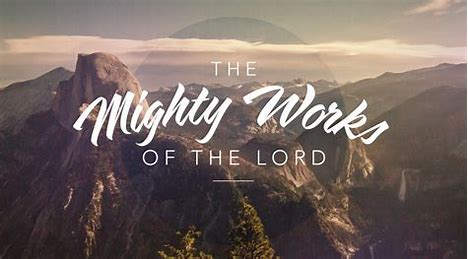 ---
---