THE FAITH OF AN ASSYRIAN PATRIARCH
Thursday, March 21, 2019 by Ron Susek
An Assyrian Patriarch reveals a level of faith that poses a great challenge to us today. Read about it in today's edition of FaithWalk: Courage for the Journey.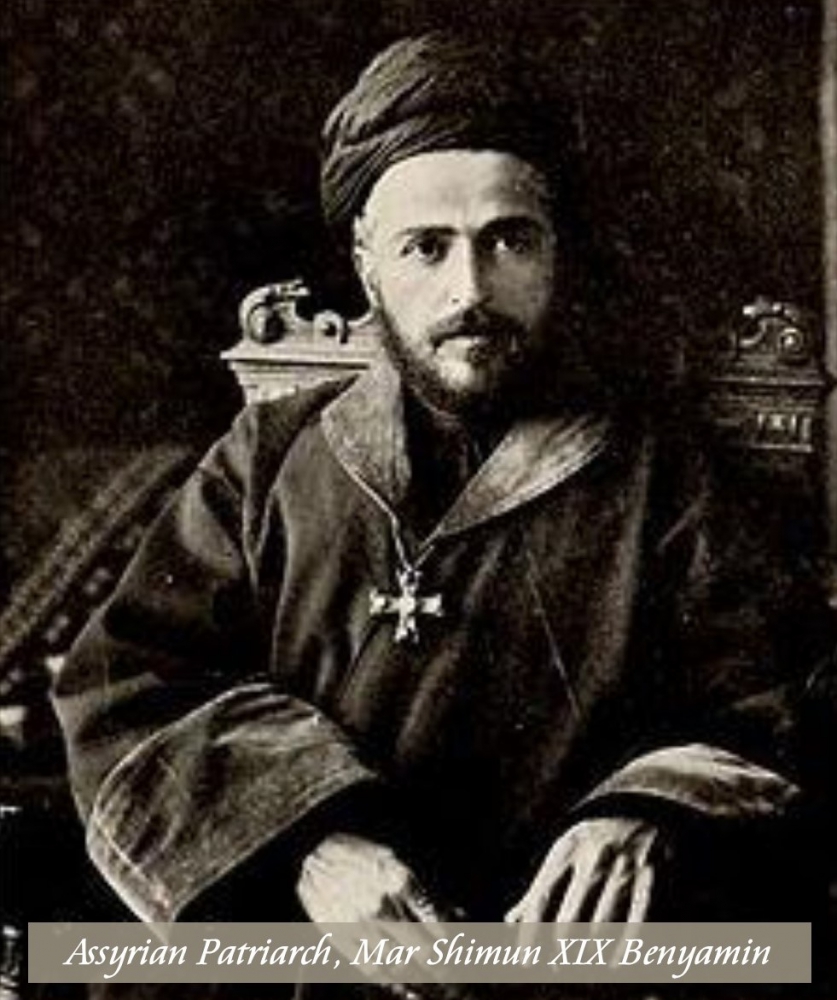 The Faith of An Assyrian Patriarch
by Ron Susek
@GoldenQuillPublications
I have been crucified with Christ. It is no longer I who live, but Christ who lives in me. And the life I now live in the flesh I live by faith in the Son of God, who loved me and gave himself for me.
(Galatians 2:20)

1915. It was one of the darkest hours in Assyrian history. About two thirds of their nation had been massacred during the horrors of WWI, primarily in 1915. Tens of thousands of bodies had been stacked on piles as refuse to be dumped into unmarked graves. The enemy's true purpose was to erase Christianity from the Middle East.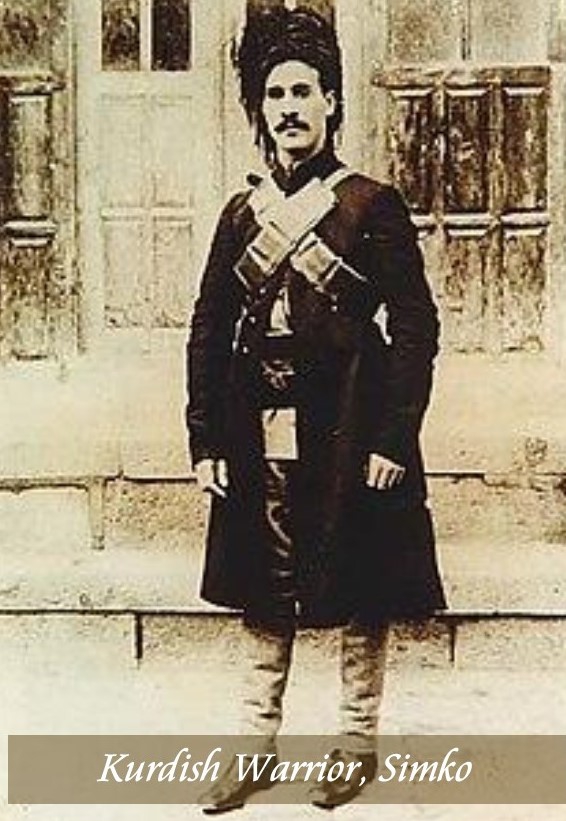 March 3, 1918. The Assyrian heartache was increased. A devious Kurdish warrior named Simko had invited the 31-year-old Patriarch, Mar Shimun XIX Benyamin to the town of Kuhnashahir, in the district of Salamat, to discuss an alliance between Assyrians and Kurds, who were and are predominantly Muslim. An Assyrian council had advised the Patriarch to take the offer and make an alliance, saying, "We can keep ourselves safe against the attacks of the Iranian Government and that of Turkey," or so they thought. So, the young Patriarch made his way in a horse-drawn coach with an armed escort.

Simko greeted the Patriarch with flowery words of praise and invited him into his house to eat and talk. The discussions seemed favorable. At the end, Simko continued showering Mar Benyamin with compliments while escorting him to his coach, then faded into the background. Suddenly, Simko's armed forces opened fire, massacring the Patriarch and forty-eight of his guards. Two eye witnesses escaped to tell the story. This villainous act enlarged the gaping wound already existing in the Assyrian spirit.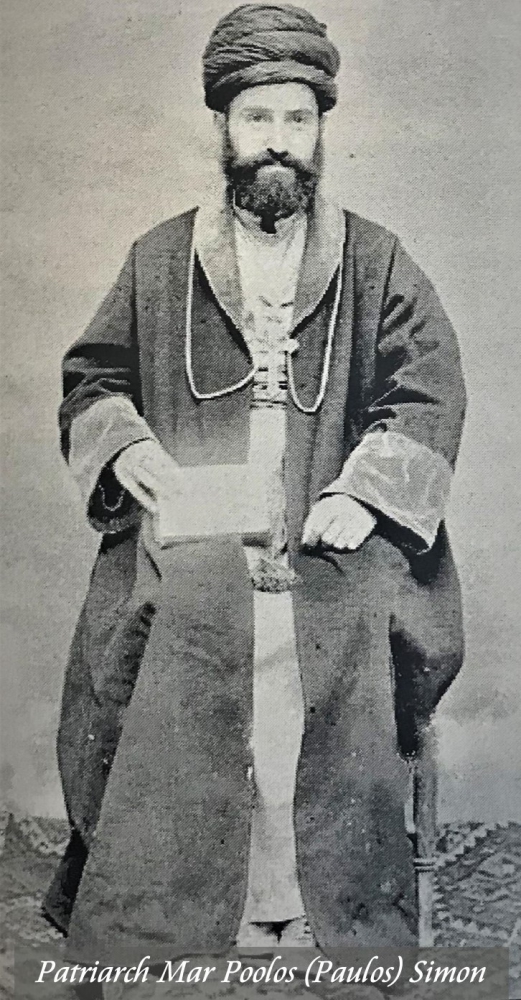 Mar Poolos (Paulos) Simon (brother of Mar Benyamin, the murdered Patriarch) was appointed as the new Patriarch. Now, Patriarch Mar Poolos Simon found himself standing before a crowd of betrayed and broken Assyrians in a refugee camp. Here is a brief excerpt lifted from his message:

We are compelled to defend ourselves, as I have said before, and to preserve our national existence. This task may demand great hardships yet, and great sacrifices. Perhaps we have not given enough blood yet, nor has our capacity for suffering and sacrifice been filled to its full measure. But in all circumstances, we must keep in our mind the fact that all true greatness is in one's kindly feeling toward his enemies.
These poignant words reveal a Patriarch who understood co-crucifixion with Christ. As Jesus died FOR our sins, we are to die TO our sins. One evidence of this is his call to the nation to avoid a vengeful heart, accept the suffering God has permitted and await His great redemption.

There are few demonstrations of Paul's words, I have been crucified with Christ. What an incredible challenge this is to you and me today as we approach Good Friday.

Always remember, Immanuel: God is with you.
Your friend,
Ron

P.S. This story will be found in full in my new book The Assyrian Prophecy to be released in the soon coming months.


---
---