Do you understand the term co-crucifixion? It's important. See how it applies to your life by reading today's edition of FaithWalk: Courage for the Journey.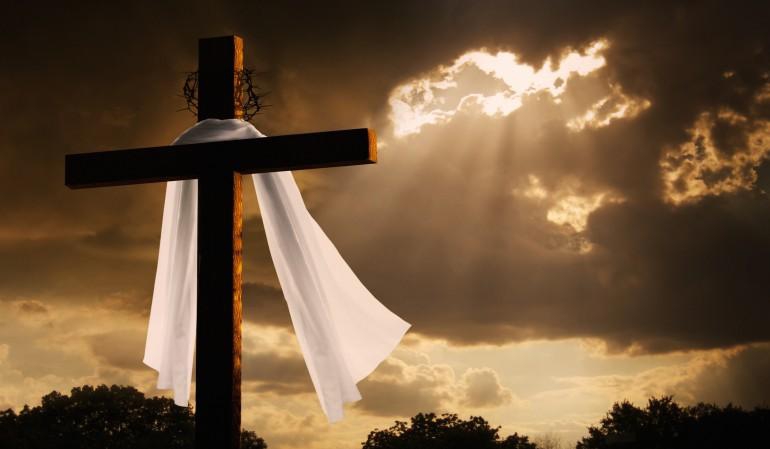 Co-Crucifixion
by Ron Susek
@ Golden Quill Publications

I have been crucified with Christ. It is no longer I who live, but Christ who lives in me. And the life I now live in the flesh I live by faith in the Son of God, who loved me and gave himself for me.
(Galatians 2:20)
Do you understand what the term co-crucifixion means? Here is a simple way to remember it: Jesus died on the cross FOR our sins and we die on the cross TO our sins.

Do not view sin(s), however, as only doing what is wrong, but as the nature within us that inspires wrongdoing. In the devotional book, My Utmost for His Highest (3/21 entry), Oswald Chambers boldly tells it like it is. "The same human body remains, but the old satanic right to myself is destroyed."

Alright, let us dig more deeply into this thought. In today's verse, Paul is speaking about our death with Jesus on the cross - i.e. a co-crucifixion. A practical way to determine how deeply we have died to the old nature is to trace how strongly we are living by the faith in the Son of God.

Many say they have faith in Christ for salvation, but when it comes to applying their faith to practical living, some are not trusting God the Father as did Jesus. Do not dare to allow yourself to say, "Well, I'm not Jesus." The very purpose of God is to shape you into the likeness of His Son now, in today's world (Romans 8:28-29).
Ask yourself these questions:
Do you trust God explicitly in every circumstance, be it good or bad?

Are you convinced that He is working all things for your good?

Do you lash out in difficult times as though God is being a bad Father?

Do you respond to disagreeable people with a critical spirit?

When life is not going your way do you make things miserable for others?
Be honest in your answers. This will help you to know whether you are truly dying to self on the cross. Said another way, are you relying upon Jesus' death to get you into heaven, but not dying to yourself so that God can build heaven into you?
There is no area of spiritual growth that will challenge you more than co-crucifixion. Your old, sinful nature will fight from its fortress of self-defense, using everything from arguments to explanations and excuses to blame. All the while, however, you are protecting self-enslavement. There is no hell deeper than that of self-rule. There is no liberation greater than co-crucifixion with Christ.
As we approach the season when we honor the death and resurrection of Jesus Christ, take time to ponder how fully you have permitted Jesus Christ to set you free from yourself. Understanding and applying this truth could make this the greatest Easter you have ever known.

Always remember, Immanuel: God is with you.
Your friend,
Ron