THE KEY TO FINDING WISDOM
Thursday, September 23, 2021 by Ron Susek
THE KEY TO FINDING WISDOM
by Ron Susek
@Golden Quill Publications
READ CAREFULLY!
It is the glory of God to conceal things,
but the glory of kings is to search things out.
(Proverbs 25:2)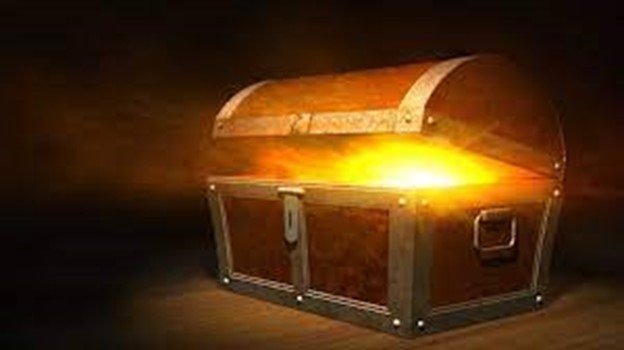 Treasures are found only by diligent search. Limitless treasure is concealed in a chamber on high named, "The Glory of God."
The earthbound mind never transcends the temporal to gain the eternal. Such prospectors trudge hard for earthbound achievements that end at the grave to gain treasures that rust in junkyards

Thus, the Proverbs begin with a father strongly imploring his son to make wisdom the Divine treasure search of his life. Sometimes the search is long and arduous, but always attainable and victorious.

When you seek God's wisdom, the Holy Spirit lifts your heart to the great heights where God's treasure is kept. Answers are found to life's deepest mysteries. Purpose is gained that changes the face of eternity. Strength is imparted to guard one's own heart. Thoughts soar on eagle's wings far beyond the highest mountain. Security is granted by a Presence otherwise unreachable.

This resource center of well-being is held beyond the reach of unbelief, rebellion and fools. God will not cast His pearls before swine that trample wisdom into the pigsty of ignorance. Such a person is left to scrounge around the barnyard of waste. The unrepentant reprobate will never be close enough to knock on the door. No thief can stealthily steal its goods.
By contrast, those who wholeheartedly seek God find themselves lifted by the Holy Spirit to enter the treasury named, The Glory of God. The door opens easily at just the right moment to reveal a momentous solution. Matchless is the joy of returning with God's solution to a situation. Wisdom for the next problem will be ready and waiting for your next search.

Why cannot God give you the whole treasury at one time? The magnitude of sovereign wisdom is eternally vast. Thus, wisdom is given incrementally as needed. As you depart to carry wisdom to a difficult situation, a sign at the door reads, "Welcome back soon."

The grandest part of this search and find is to realize that the implantation of another stroke of wisdom came from a direct encounter with God. The wisdom that brought resolve did not come from within the searcher, but rather from the heart of God.

God conceals His wisdom in the house called The Glory of God. Be like the kings who find their glory in searching out the wisdom of God.

Always remember, Immanuel: God is with you.
Your friend,
Ron
---
---