The three ladies speak of treasured memories resulting from surviving their danger-filled car wreck. Read today's edition of FaithWalk in Action.
THREE LADIES ELEVEN WEEKS LATER
by Ron Susek
©Golden Quill Publications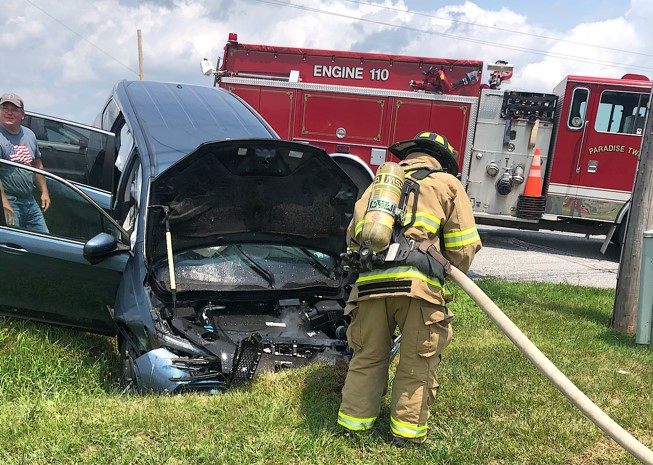 Many of you sent encouraging notes to LuAnn, Sherrie and Diane. You also lifted prayer on their behalf. That bore heartfelt meaning beyond words as they processed fresh memories of screaming tires, crunching debris, dark confusion from inflating air bags and sudden jolts as their car was struck, spun, and slammed into an embankment.

What was intended to be a fun swim on a hot day following our weekly Thursday morning staff meeting turned into a whirlwind of firetrucks, ambulances, backed up traffic, crawling to escape the danger of fire in the wrecked vehicle and hospital suspense.

That night, the air was humid, and York seemed quiet as Diane and I left Lu and Stan in her hospital room where she lay still in her neck brace and with bruises and abrasions. Then came the tedious struggle of getting Diane into our vehicle with the stabbing pain of broken ribs and the agony of swollen bumps and bruises. Sherrie, suffering from damage to her right hip, had been driven home by her son, Dustin.

As all three ladies began the process of healing, they also sorted out memories to be kept as treasures of wisdom. Now, eleven weeks later, I asked each of them to share one "Never to be Forgotten" memory from the day when our God of split-second timing delivered them for more years of service here on earth. Here are their thoughts: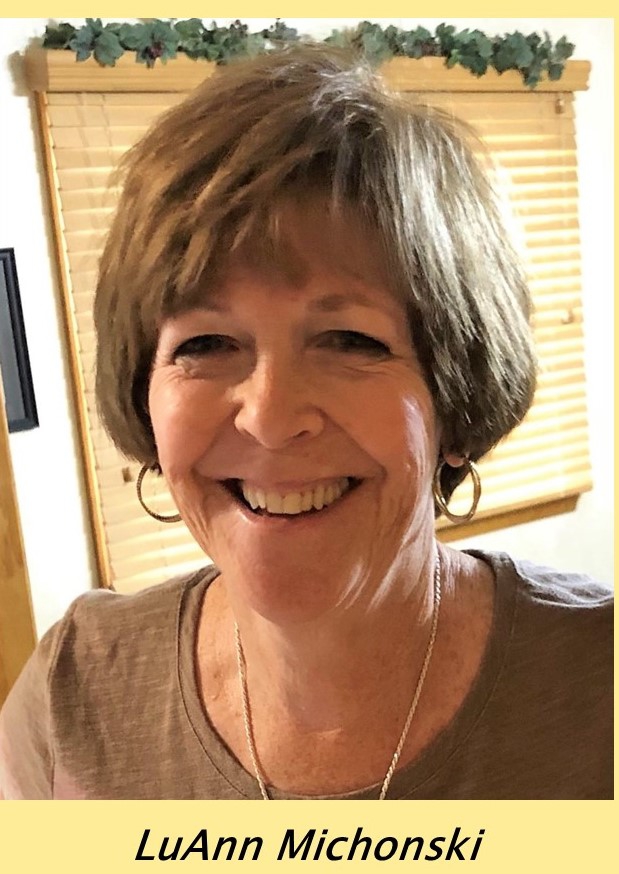 During those horrific moments as we were spinning across the highway, I remember thinking, "Lord, this may be the day I'm coming home!"
But a calm peace flooded my spirit as I knew His amazing grace would welcome me.

In the hospital my nurse, Sarah, asked what word describes how I'd like to be treated. I told her "Kindness" as I remembered how I had prayed for my mom and sister to be treated in the nursing home.

Kindness truly describes how I was treated that day—from the man who gave me his hand to lift me away from the burning car, the people in the ambulance, the nurses and doctors in the hospital, and the many expressions of kindness from friends who brought food, flowers, cards, messages, etc. I thought, "Thank you Lord for loving me so well in tangible ways."

Paul David Tripp put it so well—The hard moments are not just for your growth in grace, but for your call to be a tool of that same grace in the life of another. God is softening your heart so you may be ready to make the comfort of the invisible Father visible in the life of the weary pilgrim He has placed in your pathway.
---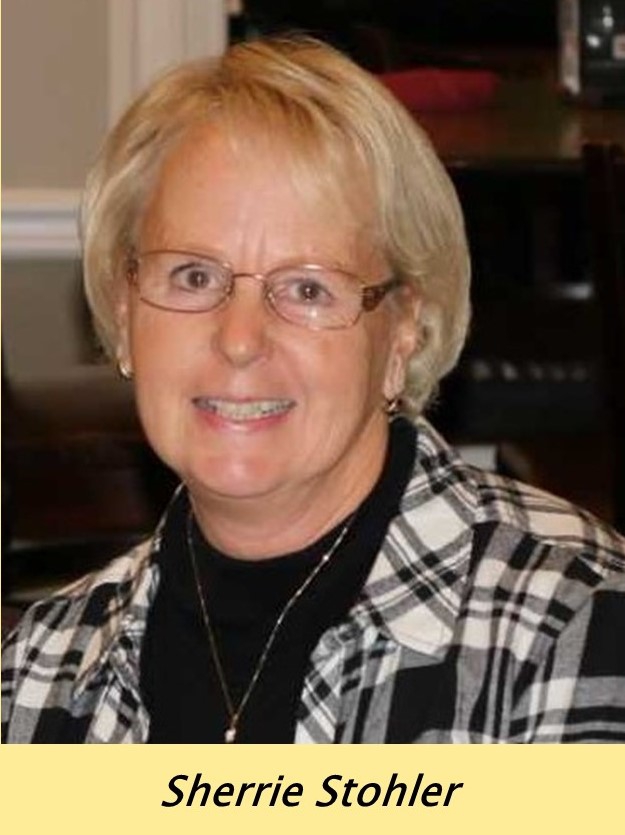 I think that we three are experiencing Romans 8:28-29, which clearly reveals God working all things to conform us to the image of His Son—a process that can at times come with great pain and pressure.
While the accident caught us unaware, it did not surprise our sovereign God. He saw it in eternity past. I'm thankful not to know what tomorrow may bring.

July 15, the day of the accident, changed activities for months to come. While spared from lifelong injuries, I think Divine values have been reinforced in our hearts.
So, what good is emerging? Speaking for myself, I find that I want to be more like Jesus. A new benchmark is set for glorifying God. Hopefully, I can say more deeply, "Not my will, but Thine be done."

Here are a few more reflections. Amazingly, my very first hummingbird was at my front door as though welcoming me home. I am still here to enjoy my family and watch my awesome grandson grow towards manhood. Throughout the summer's heat, I was able to be still and enjoy my flower gardens, even sit in the shade to watch them smile as I reflected upon God's goodness. To hear my husband's voice brings renewed joy. I am more deeply resolved to serve God with Ron, Diane and the SEA team, especially as we see a greater outreach forming on the horizon.
As we three were spinning on the edge of eternity, was God working all things for good? Yes! For this I praise His name.
---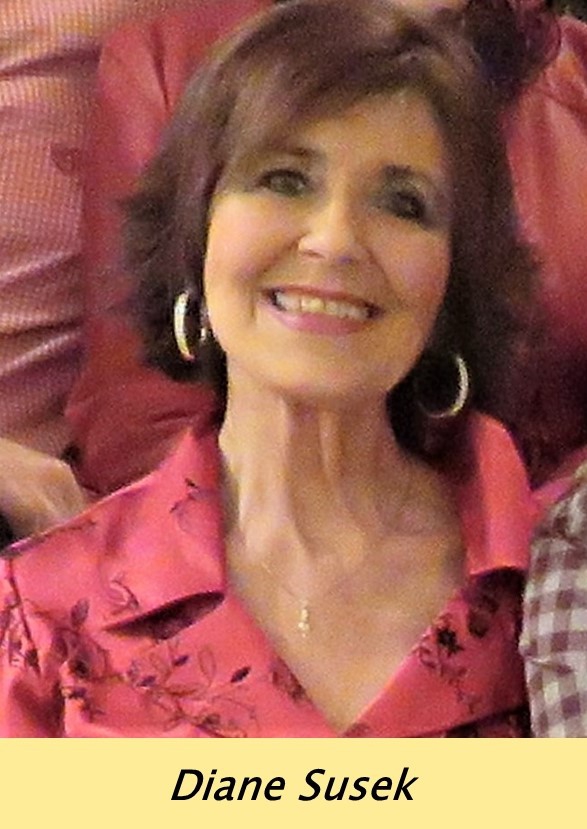 Since the automobile accident I have been thinking of the times in my life when I have been truly scared. Not just a little frightened, but truly scared. I can probably count them on one hand. It happened so fast we never saw it coming. It was a new experience to be shaken around, twisted and turned, broken and bumped and smothered by air bags. When it was over and we found ourselves in a ditch my first thought was "we need to get away from this car" and the adrenaline kicked in. Lying on the ground, feeling like my core had been crushed, I, too, was amazed at the peace, truly a peace that passed understanding. I began to call out to the Lord for help and there it was in the form of God's quiet comfort and the help of so many wonderful, unknown people. And sharing this experience with my two dear friends, LuAnn and Sherrie, has bonded us and they have ministered to me. Thank you.

Did I ask the Lord why? I actually did not. It isn't that I didn't wonder about the timing, when we left the house, what route we took, etc., but I knew that God was to be worshiped right then and there! He could have prevented it altogether, of that I was certain, but He did not. So, what is to be accomplished from that traumatizing experience? That's what I was asking of God.

Amazingly, my daily reading was already in the Psalms and I saw verses in a brand new light. Sometimes unable to relate to everything I read, all of a sudden there it was….new applications for my own life and walk. Incidentally, I was surprised at how much I read the word "bones" and since I had a broken rib on each side I paid a little more attention. I realize that David was not particularly referring to some physical accident, but I was impressed by the fact that he felt such pain and aching even to the bone. Since my physical bones were excruciatingly painful, I wondered if I had ever ached to my bones over another's pain, tragedy, sorrow, unbelief, or my own sin.

From every experience God provides a lesson. I am thinking especially of two people who are now a part of my life. And as I lay in the hospital my heart was turned to one lying nearby who was hurting. We introduced ourselves even though we couldn't see each other and I told her that I would be praying for her. She seemed utterly surprised. I wonder about the day when we might meet again and she may be warmed to Jesus Christ. There's another as well whom we haven't met yet but hope to. Will God use us to add to His kingdom? So I don't need to ask "why" but simply to praise Him for how He sets up encounters with those we otherwise may never know and I was reminded to never miss an appointment.

For the countless cards, food, candy, flowers, phone calls, texts, visits, and last but not least, the very gentle and complete care of my husband, Ron, I am extremely grateful. God truly looks after His own and the Psalms selections below have brand new meaning.

"Whom have I in Heaven but you…my flesh and my heart may fail but God is the strength of my heart and my portion forever" [from Psalm 73]. "He will give His angels charge over you to keep you in all of your ways" [from Psalm 91]. "Bless the Lord, O my soul" [from Psalm 103]; "I will sing to the Lord as long as I live." [from Psalm 104]. How relevant is God's Holy Word!
---
All three ladies join me in emphasizing how important your kind words have been to them. It offers a sense of value that seems to boost determination and release a renewal of strength to fight one's way back into the race of life. So, one more time…
Thank you!

Always remember, Immanuel: God is with you!
Your friend,
Ron