Job said four things every Christian (especially leaders) should study. Find them in today's edition of FaithWalk in Action.

LEADERS: LET'S PAY JOB A VISIT
by Ron Susek
©Golden Quill Publications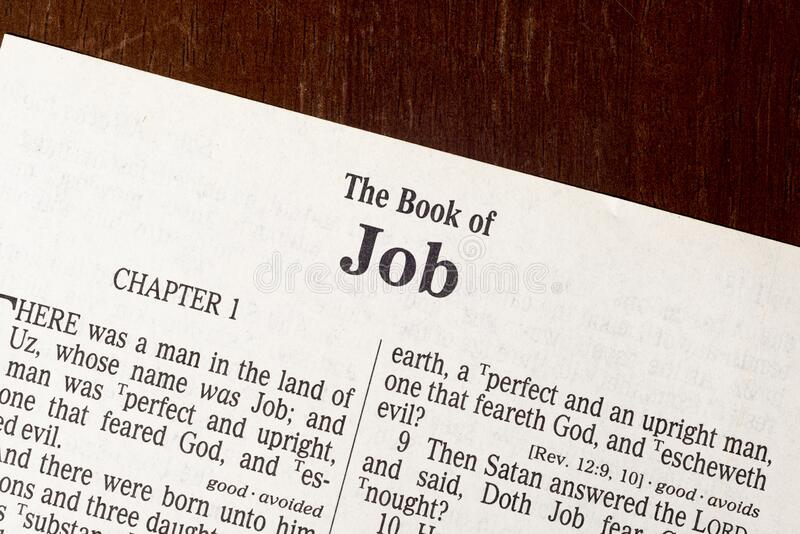 We seem to see a steady stream of Christian leaders biting the dust. The reasons are many, and the losses are great.

Let me point out four things Job said as he sat in unbearable misery. When you are in his situation, you are not trying to impress people. You are striving to survive.

Think about it; he…
-Lost his entire family with the exception of his wife.
-Lost his health and sat scraping burning boils.
-Lost his wealth.
-Lost his honorable reputation as children mocked his condition.

This is a man to listen to. He is going to speak pure, honest values. We want to hear his words lest we must learn them by going through the same extreme experience.
Here is what Job said:

Point #1: Though he slay me, I will hope in him (Job 13:15).

This may be one of his most famous statements, but somehow slips from our memory when the heat is on. No one on earth has ever advanced spiritually without one or more bouts with painful suffering.
Romans 8:28 is clear that God's leading objective is to conform us to the image of His Son. That transcends blessing us with success. Always check to see how willingly you are trusting His wisdom in collapsing your world. It is so He can ultimately raise you up.

Like Job, trust Him!

Point #2: For I know my Redeemer lives (Job 19:25).

It matters not what valley you may be passing through, your Redeemer is also your Advocate before our Father. Yes, it is important to ask people to pray for you, but always remember that Jesus Christ is beseeching His Father on your behalf.

You can be certain that upon confession and repentance your sins were removed from you as far as the east is from the west (Psalm 103:12).

Never forget Job's words, "Even now, behold my witness is in heaven, and he who testifies for me is on high" (Job 16:19).

Know that Jesus has been raised from the dead and is at the right hand of the Father representing you right now!

Like Job, be assured your redemption is sealed on high!

Point #3: But he knows the way that I take; when He has tried me, I shall come out as gold (Job 23:10).

God has allowed me to meet many great Christian leaders in various parts of the world. Frankly, some seemed so enthralled with God that I felt unworthy to be in their presence. I found myself saying, I want to be like them.

What made them great was not their age, brilliance, appearance, personality or abilities. It was walking with God as they trudged by faith through hard, rocky experiences.

It was there that they shed all love for this world and emerged with remarkable commitments to heaven.

Like Job, know that you will allow God to refine you as gold.

Point #4: For he will complete what he appoints for me, and many such things are in his mind (Job 23:14).

It was King David, who passed through grievous times who wrote the same thing: The Lord will fulfill his purpose for me; your steadfast love, O Lord, endures forever. Do not forsake the work of your hands (Psalm 138:8).
Think of that. Nothing can stop God from fulfilling His purpose for your life, and that is all that matters. Think of the achievements that end at the grave. What God does in and through you is eternal.
Worry grows from trying to get God to bless your purpose for your life. Peace and power flood the heart when you rest in His purpose. Be faithful at your post of service and let God care for the depth and width of your impact.
Like Job, know that it is God who determines your purpose on earth, and that He will fulfill it!
In closing, it is my hope that every believer will deeply meditate upon these truths stated by Job. This man had no idea we would be thinking about his words thousands of years later. Cling to them, however, and be fit thereby to lead the Church through these tumultuous last days.

Always remember, Immanuel: God is with you!
Your friend,
Ron