Can people define your faith by your actions? Read today's edition of FaithWalk: Courage for the Journey.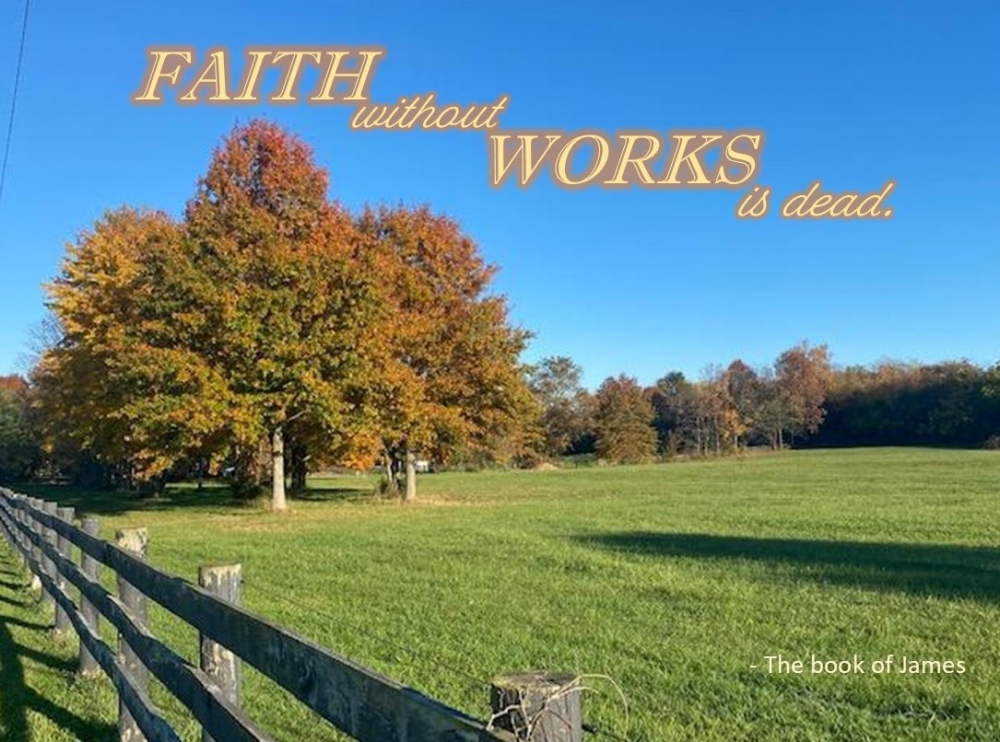 THE LEAP OF FAITH
by Ron Susek
©Golden Quill Publications
READ CAREFULLY!
But someone will say, "You have faith and I have works." Show me your faith apart from your works, and I will show you my faith by my works.
(James 2:18 ESV)
Faith without action is meaningless. The first big question is the trustworthiness of the person calling us to action.
Illustration: I have never met a man I held in higher respect that my dad—Clarence Judson Susek. I never heard a curse word or crude joke come from his lips. His integrity was stronger than steel.
I watched him in the throes of a major decision: should he quit his job at the Alcoa Aluminum Works and launch fulltime into his newly developed Susek Landscape Nursery business?
It was my mother who challenged him to trust God and take the leap of faith. He did. His obedience to God proved fruitful. It was even capped by a contract with the Aluminum Works of America to maintain some 500 acres of land, indoor plants and snow removal. In short—a great success.
Suppose my dad stood with me looking over a 1000 foot precipice. Picture a fog so thick I could not see the bottom. Imagine the challenge to my faith if he said, "Ron, I want you to trust me and jump. You will be safe."
If I refuse to jump, my action would reveal my distrust. Frankly, I would be declaring him a liar.
If I jumped, however, my action would reveal my confidence in his integrity.
There are times in life when God will bring you to a foggy precipice of choice. For instance, you may be faced with losing your job if you take a righteous stand. Will you jump? Action will reveal the reality of your faith.
The leap of faith begins when we look to God alone for salvation. This is when we choose to trust the death and resurrection of Christ alone to bring us into union with God.

Can you say with the songwriters Getty and Townend:
In Christ alone my hope is found,
He is my light, my strength, my song.
This Cornerstone, this solid ground
Firm through the fiercest drought and storm.
Here is a prayer to lift to God:
Dear God, I do place my faith in Your Son's death and resurrection for my salvation. Help me to live a life of faith that is pleasing to You. I pray in Jesus' name, Amen.
And always remember, Immanuel: God is with you!
Your friend,
Ron