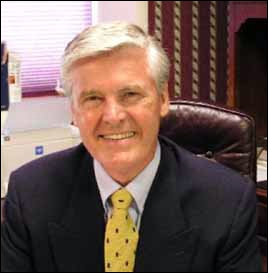 Ron Susek is an ordained minister, evangelist, a former television and radio Bible teacher on "Impact" and "FaithWalk: Courage for the Journey", as well as founder of the Susek Evangelistic Association. He has over forty years of experience in Christian ministry and desires to share as much as he can with people around the world from his years of study, writing and preaching.
Ron's passion is simple: To preach the pure gospel of Jesus Christ, whether it be in North America or other parts of the world.
He holds two honorary doctorates: one from Inalta Seminary in Jakarta, Indonesia, for his work in poverty-stricken countries; and the other from Lancaster Bible College in Lancaster, Pennsylvania.
As a best-selling Christian author, Ron has written several books, including Firestorm, a hands-on book designed to help prevent and overcome church conflict. The response to Firestorm led to the development of a mediation division at Susek Evangelistic Association dedicated to assisting churches in avoiding and overcoming conflict as well as vision casting.
His other books include
God Will Answer, a book devoted to effective prayer,
Holding Nothing Back, a moving story of how God changed the heart of a Hitler youth and
Silent Night, Holy War, an amazingly fresh insight into the birth of Jesus Christ.
Throughout Ron's years of ministry, he has earned the respect of his peers, such as Dr. Mark Bubeck, Dr. Erwin Lutzer, Dr. Donald Hubbard; as well as many of those who have gone to be with the Lord – Dr. Jerry Falwell, Dr. D. James Kennedy, and Dr. Stephen Olford.
Through his years of training and practice, Ron has brought frontline leadership to the following fields:
Helping churches overcome major conflicts known as firestorms,
Guiding church leaders in growth while minimizing the risk of a firestorm,
Teaching biblical truths that have brought countless people into freedom that is intended for all who know Christ,
Training pastors in personal development,
Conducting evangelistic outreaches through local churches,
Conducting Great Commission Summits on the African continent and the U.K.
Ron is married to sacred recording artist Diane Susek.